You can't make a list these days of "Shows Cancelled Too Soon" without including Bryan Fuller, and it's a true testament to his creativity that (at least) two of his shows would have to be included. Everyone always thinks about Pushing Daisies (same, though), but Fuller's first network series Wonderfalls is as equally deserving of the praise of its spiritual sister. After debuting on FOX, Wonderfalls was praised by critics, but it never found an audience. It was also doomed from the beginning, as FOX decided to air the episodes out of order, as well. After four low-rated episodes, FOX cancelled the hourlong comedy, but a loyal fanbase has kept the series alive in their hearts, giving its 13-episode run a cult status through the DVD release. While it took a while for anyone to watch the series, it's impossible to deny the effect that Wonderfalls has had on everything Bryan Fuller has since worked on.
Let's take a look at the cast of Wonderfalls and see where they've ended up over a decade later.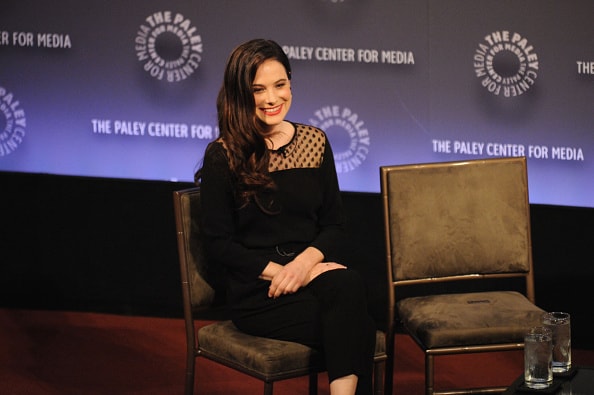 Caroline Dhavernas as Jaye Tyler
The protagonist of Wonderfalls, Caroline Dhavernas plays Jaye Tyler, a sales clerk at the Wonder Falls Gift Emporium who gains the ability to talk to muses through animal objects. After Wonderfalls, Dhavernas took a few roles in films, such as Niagara Motel and The Beautiful Beast, before returning to a lead role in television on the short-lived Off the Map. Currently, Dhavernas continues to live in the mind of Bryan Fuller as Dr. Alana Bloom on NBC's Hannibal.
(Photo by Andrew Toth/Getty Images)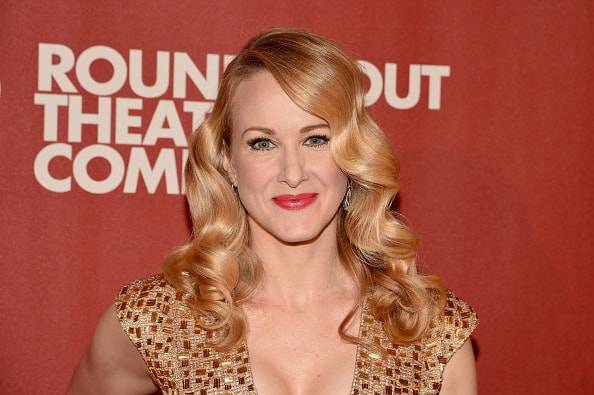 Katie Finneran as Sharon Tyler
Katie Finneran plays Sharon, the eldest Tyler sibling, who is a successful lawyer that is always having to get her sister out of some form of trouble. Since the cancellation of Wonderfalls, Finneran has taken on a few new roles and has appeared on stage in Love, Loss, and What I Wore and Annie, among others. Recently, Finneran returned to television in a lead role on NBC's short-lived The Michael J. Fox Show.
(Photo by Andrew H. Walker/Getty Images)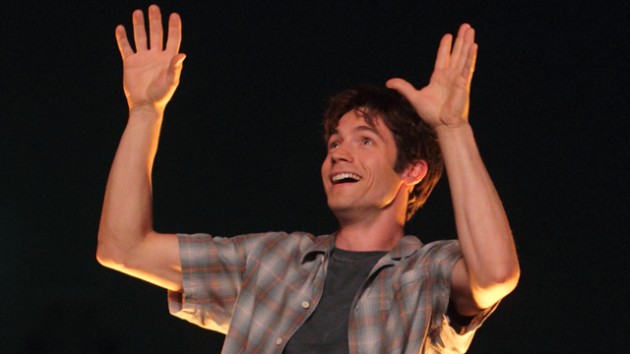 Tyron Leitso as Eric Gotts
Tyron Leitso plays the thoughtful and kind love interest of Jaye, Eric Gotts. As with Finneran, Tyron Leitso hasn't appeared in a large number of roles since the ending of Wonderfalls, but he has shown up in numerous commercial campaigns, as well as appearing in a lead role on the Canadian dramedy Being Erica.
(Photo via Temple Street Productions)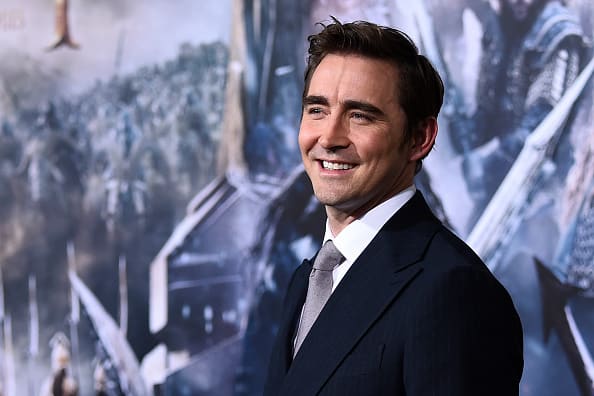 Lee Pace as Aaron Tyler
Lee Pace plays Jaye's easygoing brother Aaron in Wonderfalls, a student of comparative religions who is the only one in the series to completely learn of his sister's gift. After Wonderfalls, Bryan Fuller cast Pace in the lead role of his also-short-lived Pushing Daisies. Since the cancellation of the latter, Pace has enjoyed a great amount of success, playing Ronan the Accuser, the primary antagonist, in last summer's smash cinematic hit Guardians of the Galaxy; Thrandiul, the father of Legolas, in The Hobbit trilogy; and Fernando Wood in 2012's Lincoln. Currently, Pace can be seen on AMC's Halt and Catch Fire as Joe MacMillan.
(Photo by Frazer Harrison/Getty Images)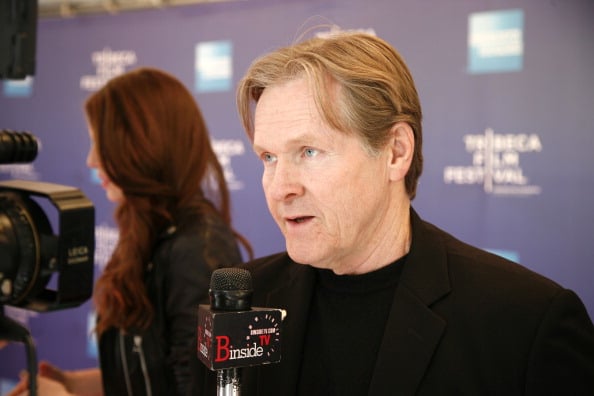 William Sadler as Darrin Tyler
William Sadler plays Darrin Tyler in Wonderfalls, the physician father of Jaye, Sharon, and Aaron. Elsewhere, Sadler has appeared in numerous smaller roles in film, such as playing President Matthew Ellis in Marvel's Iron Man 3. Recently, he has been seen on television in episodes of The Blacklist, Madam Secretary, and The Flash.
(Photo by Andy Kropa/Getty Images)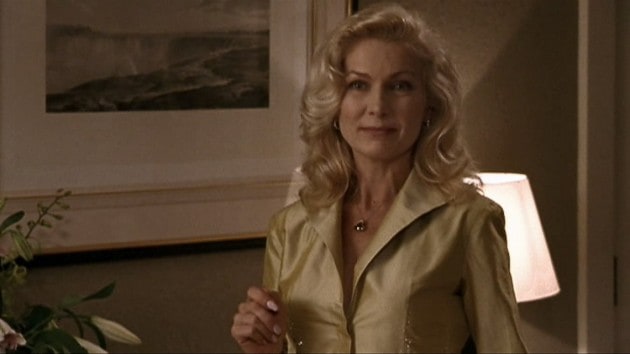 Diana Scarwid as Karen Tyler
Diana Scarwid plays the Tyler siblings' mother Karen, who is a successful writer of travel guides and lacks respect for personal space. An Academy Award- and Emmy-nominated actress before Wonderfalls, Scarwid has taken guest roles in series ever since. She can be seen in numerous episodes (not as Karen Tyler, though) of Bryan Fuller's follow-up, Pushing Daisies, as well as in an episode of Heroes (after Fuller returned to the staff).
(Photo via FOX)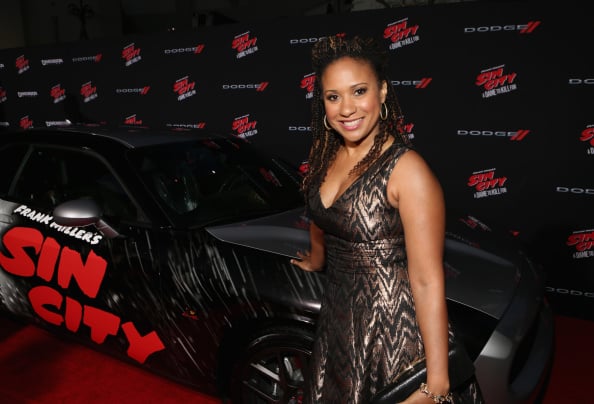 Tracie Thoms as Mahandra McGinty
Tracie Thoms plays Mahandra, Jaye's best friend since childhood, who is also a co-worker of Eric's. Since the ending of Wonderfalls, Thoms has appeared in numerous films, such as Looper and the recent remake of Annie, and she has also been able to be seen in episodes of Harry's Law, Veep, and Catfish: The TV Show. Additionally, she played Etta, Diana's personal assistant, in NBC's Wonder Woman pilot that was not picked up to series.
(Photo by Rich Polk/Getty Images for The Weinstein Company)
Other Cast
While only guest stars, I do want to talk about two other characters. As I mentioned in the beginning, Wonderfalls had lasting effects on everything that Bryan Fuller has done, and it is very noticeable through the use of two characters. Chelan Simmons guest starred in two episodes as Jaye's former classmate Gretchen Speck-Horowitz, and the same character would later show up in an episode of Fuller's Hannibal (although she has seemingly gotten divorced since the events of Wonderfalls). Additionally, Beth Grant plays Marianne Marie Beattle in an episode of Wonderfalls, and she later reprises the role in Pushing Daisies. Although never confirmed, it is assumed that the character of "Marie" in Fuller's unsuccessful Mockingbird Lane pilot, also played by Beth Grant, is the same character from Wonderfalls and Pushing Daisies. What a small world Bryan Fuller's characters live in (but how great for us?!).
Have you ever seen Wonderfalls? Who are your favorite cast members? Let us know in the comment section below!
[Featured Image via FOX]