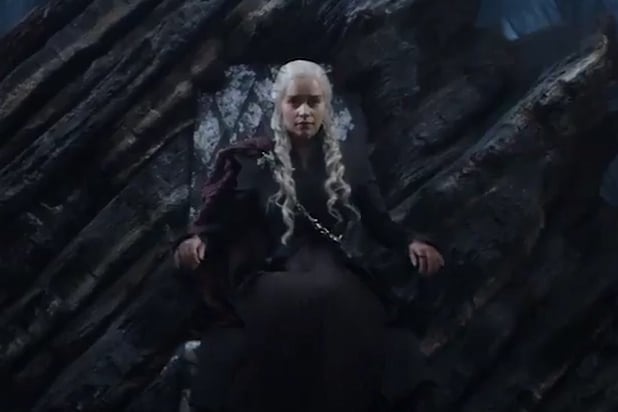 It seems as though July 16th can't get here soon enough for Game of Thrones fans. But at least HBO is giving us more than melting ice this time. A new promo was recently released on Twitter and it would appear that Cersei, Daenerys and Jon Snow are going to be in a battle for power. According to The Wrap
The three rulers are the last remaining in a long, bloody war that has taken out most of their competition and set the stage for Houses Stark, Targaryen and Lannister to battle it out once and for all for control over all of Westeros.
The new promo released for the penultimate season of the HBO fantasy series sees Cersei (Lena Heady), Daenerys (Emilia Clarke) and Jon (Kit Harington) each taking a long, proud walk towards a throne. Of course, only Cersei is sitting in the actual Iron Throne right now, having blown up King's Landing just to keep the crown for herself last season.
There's one more thing. See that White Walker at the end of the promo? Yup, let us not forget that there are supernatural threats here too. If you're going to be ruling Westeros you might want to make that a priority first.
https://twitter.com/GameOfThrones/status/847493457073422336
Tell us what's wrong with this post? How could we improve it? :)
Let us improve this post!