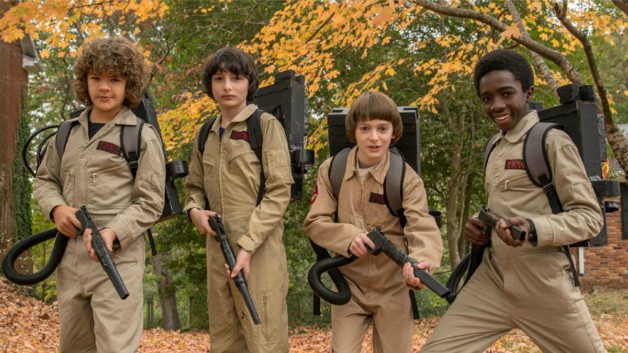 Stranger Things has been a huge hit for Netflix, with the second season casting not only the memorable characters from the first season, but also several new, key characters, such as Max and her brother, both playing major roles. Fans of the sci-fi/horror series shouldn't expect anything less from newcomers to the show. It seems the world of Stranger Things will be expanding further, bringing some new characters into the mix of Hawkins, Indiana and its peculiar goings-on.
Descriptions of three new characters have come to light, providing some hints as to where the story may head. These new revelations are coming from That Hashtag Show whose track record isn't always on point. However, the type of information that has come out generally makes the talent agency rounds, likely making this news fairly accurate. The source learned about three new characters and while the actual names are not set in stone, the character's descriptions more than likely are close to it. So who are the new characters coming to Stranger Things season 3?
"Larry Kline, mayor of Hawkins", is construed as a typical eighties style politician who acts slick, but is not only a bit pathetic, but is also driven merely by what interests him. To fill the role, the show is looking for a male aged forty to sixty. This role is quite interesting, implying that the supernatural problem developing in Hawkins is going to get big enough to include the city's officials and their involvement. With this character's descriptions, however, it sounds as if he won't always have the town's best interests at heart. Will he end up in the corrupt pocket of Hawkins Power and Light which is fronting for Upside Down experiments made by Hawkins National Laboratory? We'll have to wait and see.
Next, "Bruce" is described as a news reporter in his fifties who is morally compromised as well as being outwardly sexist. He looks bedraggled and is overweight. The depiction of this character sounds as though he may be an adversary for the private investigator, Murray Bauman, who worked with Jonathon and Nancy in sending conspiracy details to the newspaper, hoping to get the laboratory investigated. Perhaps Bruce will serve as the contradicting expert as well as casting doubt on Will's mom and her side of the story. As a sexist, he probably doesn't believe any woman can get much of anything right.
Last, "Patricia Brown" is described as a woman in her seventies who spends lots of time in her garden and who offers the neighborhood kids advice. Whether this sweet, old lady will have connections to the Upside Down or whether she will be a confidant to the kids remains to be seen. Perhaps she will first be seen as helpful to them, but in the end, is revealed as being "in on it."
In addition to the rumors of new characters, it's also been passed around that the Duffer Bros, who are the show's creators, will be leaving after the third season. However, Netflix simply debunked those gossip by tweeted that viewers shouldn't drop their Eggos and that the rumors were false. The show's production of season three is expected to begin later this year, consisting of eight episodes. It's also been suggested by Stranger Things' executive producer that they'll be giving a much-needed rest to Will Byers, not putting him through hell another year in a row. Of course, he'll still be dealing with stuff, but he won't be in as bad a way as the first two seasons.
The long await has barely begun; Stranger Things isn't expected to return until late this year or even early next year. Fans have a long time to prepare for the next season and it's sure to be even more weird, with even more substantial characters than ever. Other than this, there's not much more known about the show, but we fans all hope the show returns sooner rather than later.
Tell us what's wrong with this post? How could we improve it? :)
Let us improve this post!