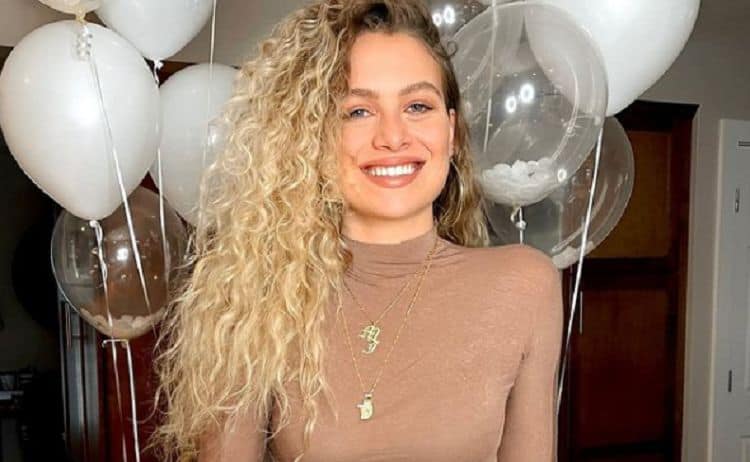 Everyone knows that Mondays are Bachelor evenings, and it's only gotten so much more interesting in the midst of a pandemic. January 2021 brought on a new bachelor and a few dozen eligible bachelorettes ready and willing to fight to the death to win the heart and love of a man they don't know and probably won't marry in the end (we don't say it to be spiteful…we say it because it's statistically and historically true). MJ Snyder is one of those hopeful young women looking for love on national television while dating the same man her 20+ closest new besties are also dating, and fans want to know more about the young woman who seems to have captured the bachelor's heart on night one.
1. She's One of 32 Women
We said she's one of 20+, but we meant to say she's one of 32 women vying for the heart of Matt James. Why ABC feels the new to add more women to the already overly crowded mansion to date one man is beyond us, but we suppose it's to keep host Chris Harrison from becoming a potential liar when he says this is the most dramatic season yet.
2. She's Young
She's only 24, so she's a relative baby in comparison to some of the other women on the show – and one previous bachelorette. Again…not saying that to judge. I met my husband at 18, got engaged at 19, and we married at 21 and here we are ready to celebrate our 16th wedding anniversary in a few months. She can find love at this age, and we support her choice to do so.
3. She's an OSU Alum
She's a former Ohio State University (all the alums we know call it THE Ohio State…but we still have no actual idea why) grad. She's living and working in Columbus, Ohio at the moment, and she's currently working as a hairstylist.
4. She's an Island Girl
Not in the Caribbean island girl sense, of course, but she is an island girl. She grew up on a small island on Lake Eerie. It's not exactly the tropical island oasis many people imagine when they hear someone grew up on an island, but we imagine she had a lovely childhood filled with many freezing winters and absolutely stunning summers.
5. She's Making the World More Beautiful
She is a hairstylist, so she's naturally making the world a more beautiful place and we love that about her. Shout out to all the amazing stylists doing their part to make us all feel a lot more confident and beautiful in our lives; they are the real MVPs. She feels her calling in life is to make the world a more beautiful place, and we adore that she is doing it in her own way.
6. She's Independent
She's an independent young woman with a vibrant social circle, and she's not looking for anyone to dampen her ability to be with her friends and have a good time. She's looking for a man who is confident and reliable and has no problem with her being an independent woman.
7. She's the First Impression Rose Winner
You get one every season; one rose that is given to the person who makes the best first impression. Historically speaking, it's a good omen to get that rose because most of the people who do get it go far in the show – if they don't go all the way. She brought a pizza and a delivery car. We'd give her the first impression rose, too. We love pizza.
8. She's Done A Lot Already
She may only be 24, but that doesn't mean she hasn't lived a very full life. She's a hairstylist now, but she was working at a PR firm in New York City prior to that. She decided to leave the world of PR and start her own mobile spray tanning business. She decided to go from that job to the job of hairstylist. Somewhere in between all that, she managed to graduate college.
9. She Calls Herself a Hype Woman
All right, someone explain what that even means. We know she refers to herself as a hype woman because it's in her Instagram biography, but we aren't clear on what it means. Maybe that's the 1983 in us.
10. She's Got the Best Hair
This is fact. Some might call it opinion, but we plan on ignoring all that and calling it fact. The woman has the greatest hair in the history of hair. It's lovely. Plain and simple, she has amazing hair. What else do we even need to know about her now?