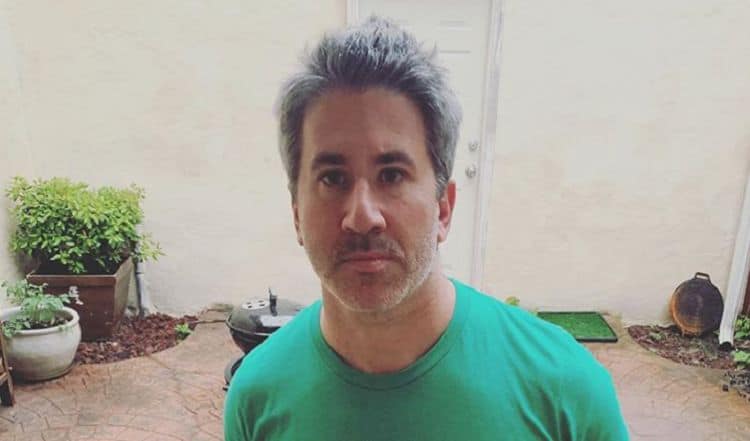 There's nothing that brings people together quite like a good meal. Food has the ability to break language and cultural barriers all while putting a smile on people's faces. This is something Mike Solomonov understands completely. Mike's journey through life hasn't always been easy, but his love for food has helped him find a positive path. As a world renowned chef and restauranteur, Mike has made a living out of preparing unforgettable meals. Over the course of his career, Mike has made several TV appearances on shows like The Chew, Iron Chef America, and Beat Bobby Flay. Keep reading for 10 things you didn't know about Mike Solomonov.
1. He's Struggled With Addiction
Addiction is a disease that impacts countless people all over the world. Mike Solomonov is one of the many people who has worked hard to fight against the struggles of addiction. For years, he was addicted to cocaine and and heroin, but it took him a while to realize that he he had a serious problem. He entered rehab in 2008 and was able to turn his life around. He opened his now famous restaurant, Zahav, that same year.
2. He Likes Origami
Cooking isn't the only thing Mike is good at. He also developed an interest in origami at a young age. Like cooking, it's also a way for him to express his creative side. He told Eater, "When I was nine, I entered an origami competition and created this sick flamingo that was awarded. I love origami — I've been doing it ever since I was 6 years old." He added, "I was never really formally taught how to do it. I would just freestyle when I was bored."
3. He's Professionally Trained
There are many talented chefs who achieve fame and open restaurants without ever having gone to culinary school. However, Mike does have formal training under his belt. He attended Florida Culinary Institute which is now called Lincoln Culinary Institute.
4. He's A Family Man
Mike has devoted lots of time an energy into his career, but he's also dedicated lots of time to building a happy life at home. He has been married to his wife, Mary, since 2006. The couple has two sons together. When he isn't busy working, Mike loves to spend as much time with his family as he can.
5. He Loves To Read
Sitting down with a good book is one of the best ways to relax and decompress. Reading allows people to not only learn new things, but temporarily escape the stresses of daily life. Mike loves to read, but due to his busy schedule, he doesn't always get as much time to read as he would like.
6. He's An Author
Mike enjoys sharing his talent with the world. In addition to cooking, he's also written cook books to help others learn some of the tricks of the trade. In 2015, he wrote and released a cookbook called Zahav: A World of Israeli Cuisine which was based on the types of meals he makes at his restaurant. His most recent book, Israeli Soul: Easy, Essential, Delicious, was released in 2018.
7. He Was An Art Major
Becoming a chef isn't something that was always on Mike's to-do list. In fact, he didn't discover his love for cooking until after he had dropped out of college. He attended the University of Vermont for three semesters where he studied art before leaving and moving back to Israel which is where he was born.
8. He's An Award Winner
Who doesn't love to have their hard work and accomplishments recognized? Mike has been fortunate to have gotten lots of attention for his skills. He's won several James Beard Foundation awards including the 2011 award for Best Chef: Mid-Atlantic and another in 2017 for Outstanding Chef.
9. He Likes To Stay Active
Working in the restaurant industry means that Mike spends most of his time around delicious food. Of course, this temptation can make it difficult to make healthy choices and stay in good shape. However, Mike likes to stay active and he's always loved to do things like go snowboarding and swimming.
10. He Doesn't Believe He's The Best
Most people would assume that someone in Mike's position would think of himself as the best in the business. That isn't the case at all though. During an interview with The Atlantic, Mike said that he doesn't like to get caught up in the accolades and allow them to feed his ego. He said, ""I could believe the things that people constantly write, or let my head get big and get arrogant, and I'd go right back out."