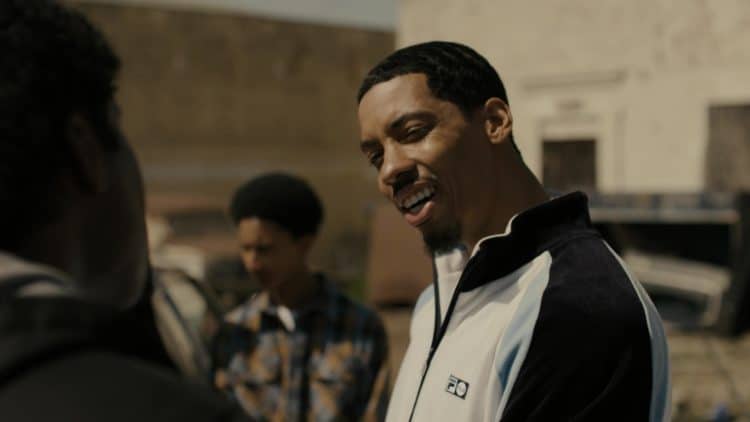 When Melvin Gregg started posting videos on the now-defunct social media platform Vine, he had no idea that those videos would eventually lead to him becoming a star. Now more than a decade after starting his online journey, Melvin is a professional actor with a fan base that includes millions of people all over the world. He is known for several roles, but most people will probably recognize him the most from the FX series Snowfall. He has also been cast in the upcoming mini-series, Nine Perfect Strangers. Although there were probably some people who thought that Melvin was nothing more than an internet comedian, he has shown that he's much more versatile than people imagined. Here are 10 things you didn't know about Melvin Gregg.
1. He Comes From A Big Family
Melvin is originally from Portsmouth, VA and he comes from a tight-knit family. He has six sisters and he is the only son. Melvin is very proud of his roots and even though he hasn't lived in Virginia in a very long time, his hometown will always have a special place in his heart.
2. He Studied At Old Dominion University
After high school, Melvin enrolled at Old Dominion University where he majored in marketing. Some sources say that he earned his degree while others say that he left after two years to move to Los Angeles and pursue a career in the entertainment industry. We weren't able to confirm which of these is true.
3. He Likes To Stay Active
When you spend as much time in front of the camera as Melvin does, it's important to keep yourself ready at all times. As a result, Melvin likes to stay active and make sure that he stays in tip-top shape. Not only is exercise good for his physical upkeep, but it's also a great way to relieve stress.
4. He's A Father
Not only does Melvin come from a close family, but he's also started one of his own. In 2020, he and his girlfriend, Bobbi Leigh, welcomed their first child together: a son named Marley Amel. Marley has made several appearances on Melvin's Instagram profile and it's clear that Melvin is a very proud dad.
5. He's An Introvert
Anybody who has been following Melvin on social media would probably assume that he's an extroverted person. Surprisingly, however, that isn't the case. In his personal life, Melvin is actually very introverted but he's able to step outside of himself whenever he is playing a character.
6. He's A Brand Ambassador
Not only has social media turned Melvin into a star, but it's also given him other opportunities. Melvin currently has more than 2 million followers on Instagram and that has given him the opportunity to partner with companies to help market their products. He is currently a brand ambassador for a natural lawn care company called Instead.
7. He Loves Fashion
Fashion is a very important form of self-expression for Melvin, and he loves being able to share his personality through his clothing. He told The Sari Cohen, "I want to be fashion-forward, but I always want it just to be a sense of who I am. It can be top fashion and if I don't like it, if I don't feel comfortable in it, if it doesn't feel like me, I'm not going to wear it. When someone sees you for the first time, they look at what you're wearing. That's how they judge you, in my opinion. I can't trust your opinion on anything you say if I can't trust what you're saying with what you're wearing."
8. He's Not An Affectionate Person
If you thought Melvin was the warm and fuzzy type, you might want to think again. During an interview with Fault Magazine, he shared that he isn't an affectionate person. He said, "When I grew up, we were jokey in, maybe a rude way. Coming out of that I feel like I'm the only one who still does it. it's weird, I never say, baby or honey, it's corny to me where I grew up, therefore I struggle with that now, it's embedded in me. It reflects my personal life, so it is important to me."
9. He's A Producer
At this point in his career, most people are aware of what Melvin is capable of doing in front of the camera, but many people don't realize that he's also pretty skilled behind it. According to his IMDB profile, he has two production credits with the most recent being in 2015 for the TV show 1 Minute Horror.
10. He's Fairly Private
Some people think that in order to be successful on social media, you need to let your followers into your personal life. That simply isn't true, though. Many internet stars, including Melvin, prefer to keep their private lives offline. Melvin may give the world a peak every once in a while, but for the most part, he keeps things to himself.