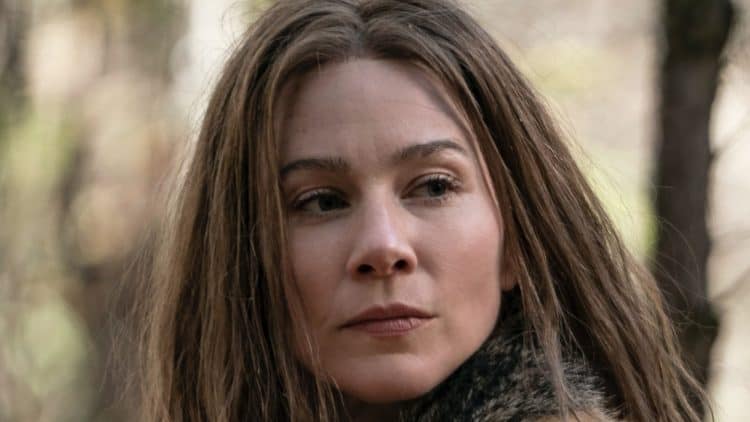 Lynn Collins has been acting on screen for more than 20 years and she has accomplished a lot during that time. Not only does she have 50 on-screen credits to her name, but she's worked on some very popular projects. Viewers may recognize her best from her roles in shows like Manhunt, True Blood, and Haunted. Recently, however, she has been getting a lot of attention for her role on the show The Walking Dead. Her character, Leah, is a new addition to the show and although she isn't a main character, her time on the show hasn't gone unnoticed. Additionally, Lynn has a role in an upcoming movie called James the Second. Here are 10 things you didn't know about Lynn Collins.
1. She's A Houston Native
Over the years, Houston has become well-known for being the home of lots of talented people in the entertainment industry. Lynn Collins is yet another who can be added to the list. She was born and raised in the city and she comes from a very religious southern Baptist family.
2. She Studied At Juilliard
Lynn isn't the kind of actress who knew she wanted to act since she was in diapoers. However, after she discovered her love for acting in high school, she knew that it was something she wanted to take seriously. After high school, she went on to study acting at the world-famous Juilliard School.
3. She's Really Into Astrology
There are some people out there who believe that astrology is nothing more than a psuedo science, but there are others who believe deeply in the impact of the planets on all of our lives. Lynn has studied astrology extensively and she loves sharing her knowledge with the world.
4. She Originally Wanted To Be An Olympic Gymnast
Acting wasn't always something Lynn considered doing. During an interview with Cryptic Rock Lynn said, "I originally was training with Béla Károlyi in Houston, Texas, to be an Olympic gymnast, and I had a serious growth spurt and really got lanky really fast. If you know anything about gymnastics, that's not good. I ended up actually really injuring myself and they told me that I was no longer viable, as far as being an Olympic athlete."
5. She's Very Spiritual
Despite growing up in a Baptist home, Lynn eventually discovered that that wasn't the belief system she wanted to follow. At this point in her life, Lynn seems to be more focused on spirituality than organized religion. Additionally, she has become a Reiki master and she is also an intuitive healer.
6. She Loves Being Outdoors
Lynn's work schedule doesn't leave her with much free time, but when she does get the chance to step away from her work she loves to get outside. Lynn has lots of appreciation for nature and all its beauty and she enjoys outdoor activities such as hiking and going to the beach.
7. She's A Mother
Being an actress/story teller may seem like the most important thing in Lynn's life. In reality, however, no job could ever mean more to her than that of being a mother. Lynn has one child from her marriage with Matthew Boyle which lasted from 2014 to 2016.
8. She Did An AMA On Reddit
Lynn has built a large fan base during her career, and she loves to interact with them as much as she can. In 2020, she hosted an Ask Me Anything session on Reddit. As the name suggests, she opened the floor for people to ask anything they wanted. She ended up getting almost 90 questions.
9. She's A Big Fan Of Contact
Every actor has at least one movie or show that has left a lasting impact on them. For Lynn, that movie is the 1997 film Conact. Lynn told Cryptic Rock that the movie changed her life. She also added, "What they did so well, in the book and in the movie, the whole story, we realize that contact would be with an energy, with a being, with a species that's so highly vamped beyond us. What that movie showed is, yes, they will be more advanced but also benevolent and loving. And the beats, the sounds that it made, I was like ah, it touches my soul."
10. She Isn't Really Interested In Fame
Being a successful professional actor generally means that fame is inevitable. Although Lynn really loves her job, fame has always been something she's struggled with. While she appreciates all of the people who have made her famous, she still hasn't bought into the idea of fame itself.