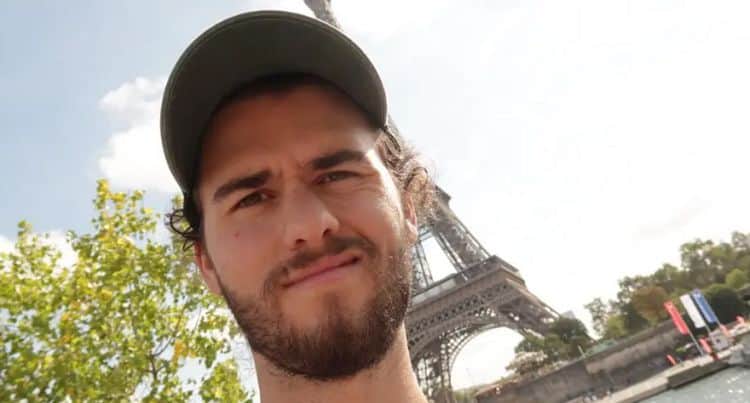 When Duck Dynasty premiered in 2007, most people were probably skeptical about a reality show that focused on a duck centered family business. However, the show proved to be a huge success, and the Robertson family quickly won over millions of viewers. Although the show ended in 2012, the Robertsons have left a lasting impression. One of the family's oldest children, John Luke continues to have a loyal fanbase and he has built up a very strong fan base over the years. Although he still has a very close relationship with his family, it looks like his duck days may be over. Keep reading for 10 things you didn't know about John Luke Robertson.
1. He's A Husband And Father
Family has always been very important to John Luke, so it's no surprise that he decided to start one of his own at a young age. He married Mary Kate McEacharn in 2015 when he was just 20-years-old. Many were skeptical about the couple's decision to marry so early, but they were more than confident in their relationship. In 2019, the couple welcomed their first child together, a son named John Shepherd.
2. He's A Camp Director
Although John Luke is very proud of his family's duck business, he's always wanted to do his own thing to support his family. He is currently the director of Camp Ch-Yo-Ca in West Monroe Louisiana. John Luke's great-grandfather founded the camp in 1967. When he was younger, John Luke attended the camp as a camper.
3. He Loves Traveling
John Luke is very proud of where he's from, but he is also the kind of person who likes to get out and enjoy the world. Over the years, he's been fortunate to have lots of chances to travel and experience different places and cultures. He has visited countries like Guatemala and France.
4. He Is Very Religious
Religion is something that has always been important to John Luke, and he has a very strong relationship with the Lord. His strong faith has helped guide him both personally and professionally. He believes that there is no reason for him to ever fear failure because God always has his back.
5. He's An Author
John Luke has a very impressive resume, and he's nowhere near finished yet. In addition to being a former reality TV star, a husband, and a father, John Luke Robertson is also a published author. He has written six books over the years including a children's series called Be Your Own Duck Commander.
6. He Believes In The Importance Of Mentorship
Having a mentor can be a life changing experience, and it's one that John Luke really believes in. When he first enrolled in school at Liberty University in Virginia, he made it a point to find a mentor on campus. He said, "Everyone needs support and a mentor. When we moved to Virginia I did not know a single person. The first thing I did was find a wise professor who would agree to take me out to lunch. Wherever you are, you have to find that support."
7. He's Adventurous
Traveling isn't the only way John Luke likes to explore. He is also a very adventurous person who loves a good adrenaline rush and doesn't mind getting his hands dirty. He spends a lot of time outdoors and enjoys activities such as hiking, scuba diving, white water rafting, and surfing.
8. Humor Is Important To Him
In John Luke's opinion, humor and honesty are the most important qualities. He told the Christian Post, "People are funny creatures. There are numerous studies that say laughter improves all aspects of life. Honesty improves your soul. Everyone who lies for a long time knows it wears on you."
9. He Likes To Play Tennis
John Luke may not have pursued a career in athletics, but he still likes to play sports whenever he gets the chance. He says that his favorite sport to play is tennis. However, it's unclear whether or not he ever played competitively. His wife also enjoys playing with him.
10. His Sister Is His Favorite Celebrity
There are lots of famous people in the world, but when asked John Luke was asked who his family celebrity was, he answered with Rebecca Lo-Robertson, his sister. Rebecca originally joined the Robertson family as an exchange student who was visiting from Taiwan.