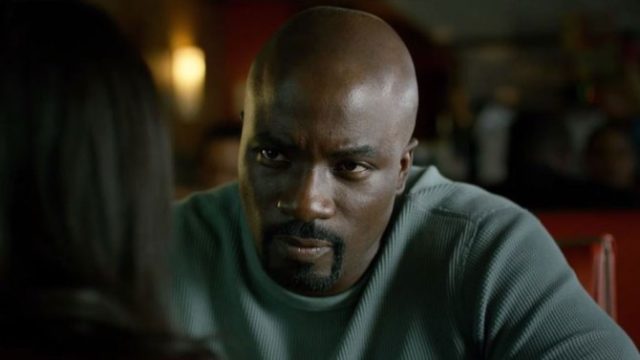 In recent times, Marvel's TV shows have been seeing a fair amount of success. For proof, look no further than the fact that there are now six separate TV shows that either have been released or are expected to be released on Netflix, which range from Daredevil to Iron Fist and Jessica Jones. Furthermore, it is interesting to note that Luke Cage is one of the latest TV shows to be renewed for another season, which should come as welcome news to the fan of the first black superhero to star in his own comic book series.
Here are five things fans should look for in Season 2 of Luke Cage:
Events Will Continue in The Defenders
Luke Cage is one of the superheroes who will be teaming up in The Defenders, which will be released in August of 2017. As a result, it seems probable that Season 1's cliffhanger ending will be resolved in The Defenders, meaning that fans of the TV show will want to watch that one as well to understand the full context of what will be happening in Season 2 of Luke Cage.
Heroes for Hire
Presumably, Luke Cage will be cleared by the proof found by his friend, Bobby Fish. However, it is uncertain how events will proceed from that point. One popular theory is that Luke Cage will become heroes for hire along with Iron Fist, so much so that some fans thought that both Luke Cage and Iron Fist would run for a single season each to establish things before being folded into a hypothetical Heroes for Hire TV show based on their partnership in the comic books. Now that Luke Cage has been renewed for a second season, things have become more unpredictable, though a team-up between the two is still guaranteed in The Defenders.
More Romance
Fans have been speculating about Luke Cage's love life since the start. At the moment, there are three possibilities in Claire Temple, Misty Knight, and Jessica Jones, all of whom dated Luke Cage in the comic books and all of whom have shown up in at least one of Marvel's TV shows. However, assuming that the TV show follows the general course of its source material, Jessica Jones seems like the strongest choice, seeing as how the characters are married with one daughter in the comic books. However, superheroes being superheroes, it seems probable that there will be numerous twists and turns along the way.
Sokovia Accords
In Captain America: Civil War, the most powerful governments in the world signed the Sokovia Accords, which means that superheroes would have to receive approval from the relevant authorities through registration before being able to perform their super-heroics. Season 1 of Luke Cage was set in a time before the signing of the Sokovia Accords, meaning that it wasn't an issue. However, it will come up at some point in the TV shows because they share the same setting as the movies, probably sooner rather than later so as to keep things consistent. It seems probable that Luke Cage will be against registration in the the TV show, which will create plenty of opportunities for drama.
Black Mariah
Black Mariah embraced a life of crime at the conclusion of Season 1 of Luke Cage. Some people speculate that she will be an important antagonist in Iron Fist, but that seems improbable because she isn't the kind of martial arts-themed villain that is most often associated with the superhero. As a result, it seems likely that Black Mariah will become one of Luke Cage's most formidable foes in Season 2, which would be particularly appropriate because it would be a continuation of her arc from Season 1.