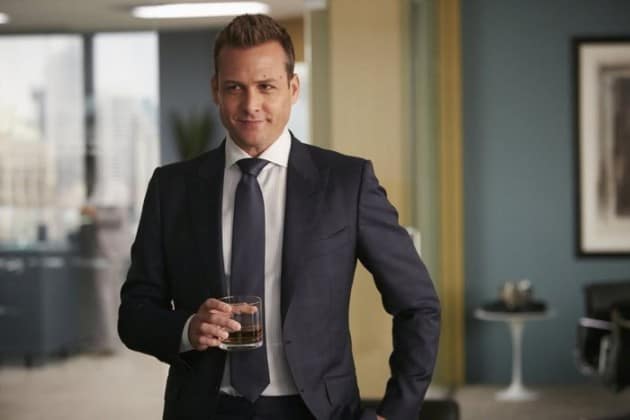 Suits is an extremely popular law drama that currently airs on the USA Network. In its fourth season (with the second half of it beginning in January), Suits has already been renewed for a fifth season, which is slated to air in the summer of 2015, and ever since the series premiered in 2011, every single episode has better than the last. Each one is filled with twists and turns, keeping you guessing till the very end and also some very highly amusing bits that will have you laughing out loud. The high quality of Suits, I'm certain, is what has sparked the imagination of the show's fans, myself included, to write their own unique versions of the show or episode and post them as fanfiction.
There are quite a lot of stories written about the show and the character pairings are endless, depending on who the author likes the best. Most tend to pair up Mike Ross and Harvey Specter, seeing as they are the glue that holds Suits together in a sense; without them, the show's not as interesting to watch as it was before given that Harvey was the one that hired Mike as his associate after being impressed by how much the young man knows about the law. However, there are other pairings as well, like Donna Paulsen and Harvey Specter, because the author wants them to be involved romantically, and since it's not quite happening on the show just yet, writing a fictional story about it allows for fans of the show to enjoy the possibility of this development.
I am a fanfiction author myself and have written many stories based on Suits to be posted online. My go-to genres are drama, romance, and angst, and my main character pairing is Mike and Harvey, although with a few more familiar characters sprinkled into the mix like Louis Litt, Rachel Zane, Donna Paulsen and Jessica Pearson. These genres can vary depending on the author's tastes. It can be dramatically filled with angst, hurt and comfort or a warm and fuzzy friendship piece that can light up your day as you read it and there's also those romantic pieces that fill the void in the hearts of the hopeless romantic. I have read many fanfiction stories in the aforementioned genres but I prefer the dramatic, romantic and angst-filled pieces because a little angst, drama and the occasional fluffy happy ending never hurts.
The best fanfiction pieces that I have read are "The Marvey Chronicles", "I Did It for You", "When the Heart Yearns", "The Mental Diaries of a Love-sick Lawyer" and "More than Miles". There are many more excellent and well-written fanfiction pieces, of course; these are just examples of the best ones that I have read and they in turn, have inspired me to write my own fanfiction pieces for the show like "Mission Marvey" and "The Calm After the Storm". You can find these stories and more on fanfiction.net. Perhaps they will inspire you to write your own fanfiction stories for your favorite TV shows. Who knows, maybe you will be the next author of a great Suits story.
Photo via USA Network
Tell us what's wrong with this post? How could we improve it? :)
Let us improve this post!