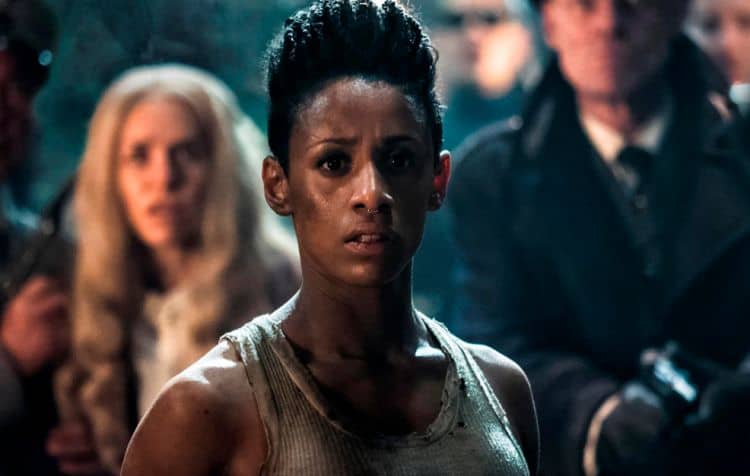 Lara Rossi might not be a household name, but the caveat is yet. She's not a household name – yet. She will be, and that's probably going to happen a lot sooner rather than later. She's in the BBC Series "The Watch," which is only gaining more and more traction with every passing day. This is not her first major role, but it is the first one in which we think she's going to gain international attention for her stellar performance. If you don't know much about her, join the club. We are all looking to learn more.
1. She Never Felt She Had Much to Look Up To
Growing up, she didn't feel that there were enough women in television or the movies to look up to. She's quoted as saying, "There just weren't that many female characters, female roles that I could look up to, especially as a woman of color," and she now finds that to be something she's interested in changing as an adult in the acting business. She wants to be someone that someone else can look up to.
2. She's a Huge Spike Lee Fan
If there is one person she could work with – and they don't even have to someone who is currently alive – she would choose Spike Lee each and every time. She's a huge fan of his, and she loves his work, and she'd love to collaborate with him at some point.
3. She Met Spike Lee
Speaking of the infamous man, she met him when she was 18. It was her birthday and she was in a club. He was there, they danced, and it was just one of those amazing nights you cannot recreate no matter how much you try or how much you want to. She's hopeful he remembers that night.
4. She's a Science Geek
We say geek with a lot of love and respect (I married a computer geek, and he's my favorite kind of person). She loves science, and she predicts she'd probably be in the biochemistry industry if she were not a famous actress. That's something that requires a lot of brains, a lot of patience, and a lot of love, and we admire anyone willing to do something that requires so much focus and attention to detail.
5. She's Not Into Scary Movies
Another little something we are completely with her on. Scary movies are not for her (nor us). She doesn't have a phobia of them per se, but perhaps almost like a phobia is something she once said in an interview. She doesn't have a favorite because she doesn't watch them.
6. She's a Fan of Romance
We don't know about the romance in her personal life, but we do know she's a huge fan of romantic movies, and we are all about it. They're really the best. Movies, in our opinion, should be so good that they transport you into another place, almost like an escape, and a good romance is always such a happy place to escape to, don't you think?
7. She Once Had a Horrible Eye Injury
We won't even pretend like we know what happened, but she once posted a photo of something long, thin, pointy, and shiny on her Instagram page back in October 2017 and said it pierced her right through the eye socket. She ended up wearing what we can only describe as a very cool eye patch for a while. It wasn't a good injury, but we couldn't find anything that mentioned it had any long-term adverse effects on her eye health, thank goodness.
8. She Has the Best Time
If you take any time at all to go through Lara Rossi's social media pages, you might get the impression that she has the best time. She always seems to be having a blast with the people she's with, and her smile absolutely lights up the room when she's happy. She's clearly someone who loves the people in her life long and hard, and that's a truly amazing quality.
9. She's a Big Sister
Hear us out…we cannot find much information about her sister, but she refers to her little sister many times in photos throughout her social media feeds, and it's apparent they are close. Her little sister is a doll, and it's clear she really loves Rossi a lot.
10. She's Not Giving Anything Away
If you want to get to know this woman, you need to get to know her personally. She's not giving anything in her life away on her social media pages or in the press. Her private life is obviously very near and dear to her heart, and she's not just sharing it with anyone. We respect that.