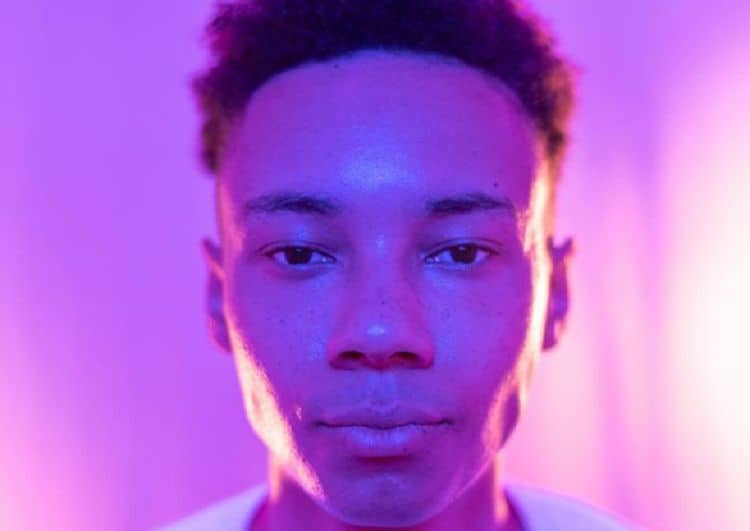 In a year that has been full of lots of challenges, Kit Young has found something to be thankful for. After several years of hard work and training, Kit finally got his big break as an actor. He will have a main role in the upcoming Netflix series Shadow and Bone which is set to be released in 2021. Since we all know that Netflix has played a huge part in launching several actors' careers, it'll be interesting to see what other opportunities this role leads to for Kit. Even though he's still relatively new to the industry he's ready to make his mark and establish himself as a rising star. Those who are familiar with his work are excited to follow along on his journey. Those who are just learning about him are in for a real treat. Continue reading to learn 10 things you didn't know about Kit Young.
1. He Is From England
Kit was born and raised in Oxford, England where he developed his interest in acting. His family's roots trace back to Scotland and Uganda although it's unclear which one of his parents is from where. As far as we can tell, he still lives in England and doesn't appear to have any plans to relocate.
2. He Has Theater Experience
Being in front of the camera is what has been getting Kit the most attention lately, but he's also had a successful stage career. In fact, he was part of the National Youth Theatre. His most recent stage role was playing Lyander in a production of A Midsummer Night's Dream. We weren't able to find any information on whether or not he plans to continue doing theater work once his on screen career takes off.
3. He Studied At RADA
To say that Kit has put a lot of time and energy into honing his skills would be an understatement. He has been training for years and earned a bachelor's degree from the Royal Academy of Dramatic Art (RADA). The school has a long history of producing talented actors including Tom Burke, James Norton, and Peter O'Toole.
4. He Loves Spending Time Outside
The earth has so many beautiful things to offer and Kit wants to experience as many of them as he possibly can. When he isn't busy with work he loves spending time outdoors. Some of his favorite activities include hiking, exploring, and hanging out by the water.
5. He Made His First On Screen Appearance In 2008
While it's true that Kit is relatively new to professional acting, he actually made his first on screen appearance over a decade ago. In 2008, he was in a TV movie called Walter's Way. He didn't make another on screen appearance until 2008 as he was likely focusing on his training.
6. He Is Very Active On Social Media
In recent years social media has proven to be one of the most powerful ways for people to market themselves. As an up and coming actor, Kit has taken full advantage of the powers of social media. He is active on both Instagram and Twitter and has nearly 24,000 followers on Instagram.
7. He Is A Musician
Acting isn't the only way Kit likes to express his creative side. He is a talented musician as well and enjoys playing the piano and singing. At the moment, it doesn't look like he's trying to pursue a career in the music industry, but his fans love when he uploads singing videos on Instagram.
8. He Is Very Close To His Family
Unfortunately, it's not unusual for many people to abandon their families when they start to get a taste of success, but Kit has no plans of doing that. He comes from a close knit family and he loves spending as much time with his parents and siblings as he can.
9. He Hasn't Done Many Interviews
Interviews can be a great way to learn about an actor, but at this point in his career Kit hasn't done many of them. As his popularity continues to grow, the interview requests will likely start rolling in. This will allow all of his fans to get the chance to know more about him.
10. He Likes To Take Pictures
Spending so much time in front of the camera has given Kit an idea of what to look for when he's behind it. When he's enjoying his time outside he likes to take pictures of his surroundings. While he might not consider himself to be a photographer, he does have a natural eye for capturing beautiful moments.