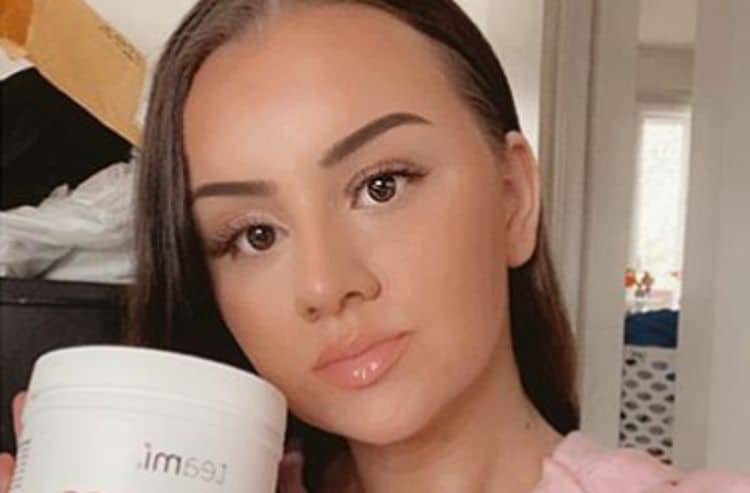 For most women, falling pregnant while in school would be a nightmare, and they would probably opt for an abortion. Kayla Sessler has proven to be a strong girl ready to do anything to give her children the best life she can afford. She even dropped out of school when she had no one to take of her son after her mother kicked out of the house. Life has not been rosy, but she is forging on with her two children and her boyfriend. Here is everything about Kayla that you most probably do not know.
1. She got pregnant with her second child while on the pill
No birth control is 100% effective hence the advice to abstain if you are not looking to get pregnant. However, we have come to trust in science; thus, Kayla went on the pill to avoid getting pregnant again. Unfortunately, it did not work, and she ended up having an unplanned pregnancy, which she referred to as a "pleasant surprise." She advised ladies to seek for an alternative birth control method if they puked while on the pill either due to stomach flu or other illness. She added that if one throws up within a couple of hours of taking the pill, then it will have been puked out as well.
2. She opted for an IUD after giving birth to her daughter
Children are a lot of responsibility, and if you are not ready, then the wisest thing is to ensure you do not have them at any cost. Kayla had at one time, thought Depo Provera would be the ideal contraception method, but she kept getting sick. She, therefore, sought the next alternative: the pill, which also proved non viable. Now with her lesson learned, Kayla revealed to her fans that her best option is an IUD implant.
3. She is not in a hurry to get married
With two children, you would think that Kayla would be eager to get married, but she is not in a rush. Instead, she prefers that she and her boyfriend first finish college before walking down the aisle. Currently, with two children under four, all Kayla can do is be there for her children. She is, therefore, a stay-at-home mother as her boyfriend finishes his studies at community college. That does not mean she is putting off school for long; she revealed to Starcasm that she would register for online classes before attending school in person.
4. She had to take domestic order protection against her baby daddy
As much as there is no smooth sailing in relationships, battery and assault are out of the question. However, Stephan proved to be a girlfriend-batterer when he and Kayla began arguing. Instead of calmly handling the situation, he pulled Kayla out of the car and began hitting and kicking her while she was on the ground. Luckily for Kayla, her friend called the police, but the bruises on Kayla were not enough to have Stephan arrested. She however took a domestic order protection which the court granted for two weeks before lifting it in June 2018.
5. She does not want her son to be visiting his father
The one thing any rational parent will put above everyone else is her children, and that is what Kayla is doing. She was ready to put her history with Stephan aside and allow him to be around their son, but Stephan never came to visit Izaiah. Kayla is now done playing nice since Stephan has misused his chances. Stephan is dating Madison, a girl with whom he cheated on Kayla and who Kayla knows to be violent according to Distractify. Kayla and Madison have never been friends, and she is afraid of letting Izaiah near a person with a history of violence.
6. She was afraid that her son would grow up disappointed by his father's absence
We have witnessed how strained relationships can be hard to heal with Angelina Jolie and Jon Voight being the ideal example. Kayla and Stephan had a similar relationship since he not only cheated on her but also abandoned her when she needed him most. Kayla opened up in January that her biggest worry as a single mother would be her son growing up disappointed, wondering where his father is. Izaiah even did not recognize his father when they went on a playdate. Surprisingly, he calls Luke "dad," so Kayla no longer has cause for concern.
7. She is the first of the five girls on "Teen Mom: Young and Pregnant" to get a second baby
Being a teenager carries a lot of hope for the future as you look forward to joining the college of your dreams and pursuing a career in a profession you love. Life, however, has its curveballs, and it did not spare five teenage girls who found out they were pregnant while still in high school. "Teen Mom: Young and Pregnant" featured the girls who all gave birth last year. However, of the five girls cast in season one of the series, only Kayla has added another baby whom her cast members gushed over on Instagram.
8. She is supposed to get $40 from Stephen as spousal support
The courts have always put the interest of children first, and even though Stephen does not rake in millions of dollars, he still has a responsibility for his son. Therefore every month, Kayla expects $40 as spousal support, but Stephen has not been paying as reported by Meaww. Kayla perhaps was very understanding and did not push for it. Still, she was devastated upon learning that Stephen used the money meant for Izaiah to take his girlfriend on vacation.
9. She wants to move to another state to support her boyfriend's career
Kayla could not ask for a better father figure for Izaiah than Luke; hence, it is no surprise that she is ready to move to whichever state that will propel Luke's career. Luke's coach encouraged him to move to a four-year college as opposed to the two-year college in which he is currently to enable his basketball career to take off. Although Kayla is already uncomfortable with the time Luke spends on the court, she does not mind moving away from her mother and Stephan.
10. She allowed Stephan to disrespect her mother on national television
Fans of the show expressed their shock when Kayla sat by and watched Stephan disrespect her mother. To most, it was an eye-opener of how much Kayla needed to get her life on track for the sake of her son; otherwise, Izaiah would grow up disrespecting women.