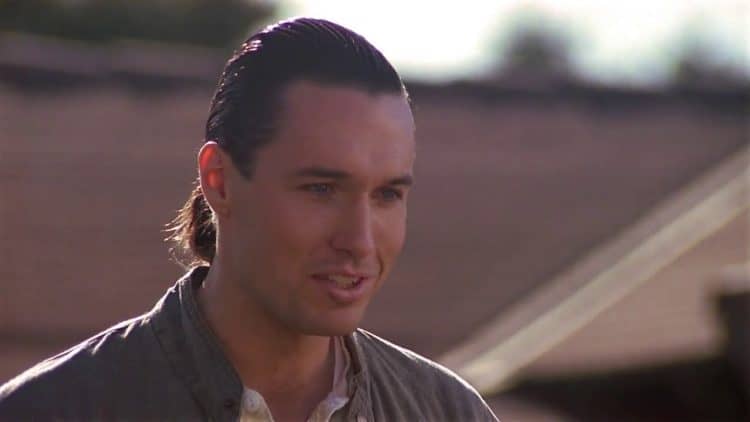 If you've already binged on Cobra Kai season 3 then you can join the rest of us that have done so in jonesing for some of the most desired characters that have yet to make it to the series. We had the chance to see Kumiko and Chozen come back, and it was great to be honest since Kumiko is about the same, but with more life experience since she's been around and seen much of the world. Chozen appeared to be the hardass he always was, but thankfully was putting up a front since he managed to teach Daniel a few things, and made peace with his former enemy before relinquishing a secret to Miyagi-Do that Daniel never knew. We even had the chance to see Bobby, Johnny's old friend, once again and saw that despite becoming a pastor, he still knows how to bang, at least when Johnny's dead drunk. But now it's time to see the heavy hitters that we haven't been allowed to view as of yet, especially since we've seen why Terry Silver would owe Kreese so much. While season 3 has managed to bring about a sense of unity that was badly needed, the threat is even worse at this point, and with the All Valley tournament on the line, it's all or nothing at this point.
Here are a few characters we'd like to see resurrected in season 4.
5. Jerry
You might be thinking 'who?' when you read this, but the character played by Larry B. Scott, who also played Lamar in Revenge of the Nerds, would be a great person to see show up if he had any interest in doing so. He might have had a very minor role in the original movie, but if there's anyone that knows about the 'no mercy' moniker that Cobra Kai went by, it would be Jerry, since he was pummeled much like several Cobra Kai's were in season 3, without mercy. But back then Kreese must have been a bit more merciful since there was never any talk of Jerry losing his spot the moment he was taken down.
4. Jessica Andrews
Robyn Lively was a bit on the young side when she starred in The Karate Kid III, but she might be a pleasing sight to see at this time if only to make certain that we get to see as many faces from the past as possible. How she might be brought in and why is harder to say, but it does feel that if Ali could come back then so could Jessica, though she might not have as interesting of a backstory as Ali did since Ali was connected to both Johnny and Daniel at one point. It did feel nice to see her finally settle things entirely and to learn from her point of view what had happened between here and each of the main characters. Now bringing Jessica back might be nice, just to hear what happened to her after the movie.
3. Julie Pierce
The case has been made as to why she might not be a person that people want to see in Cobra Kai, but a cameo surely couldn't hurt since she shared at least some sort of distant Bond with Daniel since they were both taught by Mr. Miyagi, even if her training was slightly more advanced than Daniel's. Who knows, maybe she could belong to a competing dojo, or have a child that's competing during the same time as Daniel and Johnny's students. It would be interesting to see her come back at the very least, even if it was just a brief there and gone kind of moment since she is still a part of the legacy.
2. Mike Barnes
Would he come back as an enemy, an ally, or a neutral party? He appeared to be pretty amped up and was firmly in Terry Silver's pocket since he was the 'bad boy' of karate. It was a little too obvious that he was Daniel's match, but after so many years it's easy to wonder just what might have happened to Barnes and what he would be like at this point and time. After all, Chozen hated Daniel for a long time, but finally came to grips with what had happened and learned to forgive and move on. But Mike is a different animal altogether, so it's fair to say that he might not have changed.
1. Terry Silver
This is the number one villain that everyone wants to see come back and for good reason. Not only is he in tight with Kreese, but he's also a skilled fighter as well and has resources that even Daniel and Amanda probably couldn't match. But on top of that, he's dedicated to Cobra Kai and is bound to do anything that Kreese asks for, so this could raise the stakes in a huge way if he gets involved. And just judging by the phone call that Kreese was making, it's entirely possible that this could happen.
Season 4 is going to be epic, without a doubt.