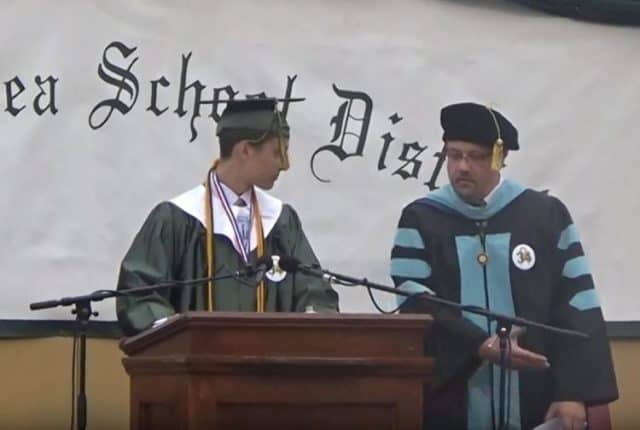 You might be familiar with the name Peter Butera this week. The reason is because Butera is a high school valedictorian whose speech was cut off by his administration at Wyoming Area High School. Butera was giving his speech to his graduating class when he decided to go off page to being a rant about his dismay with the currently administration of the United States.
After Butera went off-script and criticized what he considers to be an overly authoritative administration, his mic was cut off and he was approached by the school principal to leave the stage. After he was given the boot, his classmates cheered and gave Butera a standing ovation. Although he told The Times-Tribune that he got his point across, he was never able to finish his full speech.
Luckily for Butera, Jimmy Kimmel and his crew were following the story. On last night's show Kimmel gave Butera a chance to finish his speech much to the delight of the audience and those who don't think he should have been cut off in the first place.
Check out the clip below: