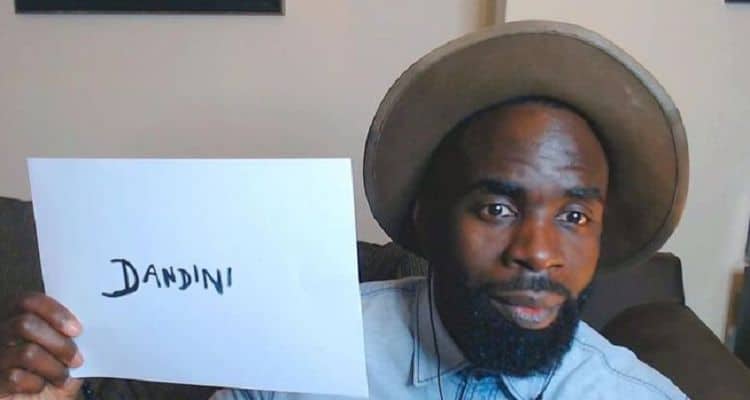 Jimmy Akingbola has been a consistent presence in the entertainment industry for the last 20 years. His resume includes neaerly 60 acting credits and the list just keep growing every year. Jimmy is probably best-known for his role in shows like Arrow and In the Long Run. Although he is a British actor, he has found lots of success in the United States. He has consistently proven that he has the range to take on all sorts of characters no matter how complex they might be. He hasn't had any roles in 2021 yet, but there's no doubt that we'll be seeing a lot more of him on our screens. Keep reading to learn 10 things you didn't know about Jimmy Akingbola.
1. He Was A Semi Pro Soccer Player
Acting is certainly Jimmy's calling, but becoming an actor isn't something that was always on his radar. Instead, he once had dreams of becoming a professional soccer player and he spent several years working hard to reach his goal. He eventually made it as far as playing semi pro. Although his competitive soccer days are over, Jimmy still loves to play sports for fun.
2. He Is A Formally Trained Actor
The amount of hard work and dedication Jimmy has put into his craft is impossible to ignore. Jimmy trained at Academy of Live and Recorded Arts (ALRA) in London where he graduated after three years. The school boasts a long list of noteworthy graduates including Dominic Burgess and Thomas Craig.
3. He Is Passionate About Helping Other Creatives
Jimmy doesn't just love his work, he also loves being able to use his platform as a way to help other people who are hoping to break into the industry. He is the co-founder of an organization called the TriForce Creative Network. According to the organization's website, "TriForce Creative Network was built on a strong ethos of inclusion and access, opening doors to the industry to people from all walks of life and providing a trusted and viable avenue for the industry to discover diverse talent. We provide opportunities for actors, writers, directors, producers and crew."
4. He Realized He Wanted To Be An Actor In College
Many professional actors have adorable stories about how they've known they wanted to act from the moment they could talk. Jimmy's journey was a little bit different, however. He didn't realize that he wanted to be an actor until he was studying performing arts at Epping Forest College.
5. He Loves Suits
Everybody has at least one thing they like to indulge on – even the most frugal people. For Jimmy, that thins is suits. During an interview with Financial Times, Jimmy said "I love tailored suits from Ozwald Boateng. During lockdown I got back into reading — Amazon has taken a lot of my money."
6. He Wants To Get To Broadway
Jimmy has spent a lot of time doing on screen work, but he's also had a successful theater career. One of the things he'd like to accomplish at some point is getting the chance to perform on Broadway. By the looks of things, that's a goal that is definitely within reach.
7. He Is A Producer
As someone who is passionate about telling stories, Jimmy doesn't just want to tell them from in front of the camera. He also has some behind the scenes experience working as a producer. Since 2012, he has produced and executive produced several projects including four episodes of Sorry, I Didn't Know.
8. He Loves Being Near The Water
Jimmy loves having new experiences and he has been fortunate to be in a position where he's able to travel to places near and far. When it comes to destinations, places with beaches are at the top of his list. He enjoys being able to sit back and relax near the water.
9. He Is A Voice Actor
Live action work is what people are most familiar with when they think of Jimmy, but he's also done a good amount of voice acting. His voice has been used in several video games including James Bond: Golden Eye and Gangs of London. He has also done voiceovers for several radio shows on BBC Radio 4.
10. He Is An Award Winner
Even the most humble actors love having their hard work appreciated and what better way to receive that appreciation than with an award. Jimmy has won a few awards throughout his career including a Theatrical Management Association Annual Award for Best Supporting Actor and a BEFFTA Award for Best Male TV Actor. Hopefully there will be even more awards in his future.
Tell us what's wrong with this post? How could we improve it? :)
Let us improve this post!