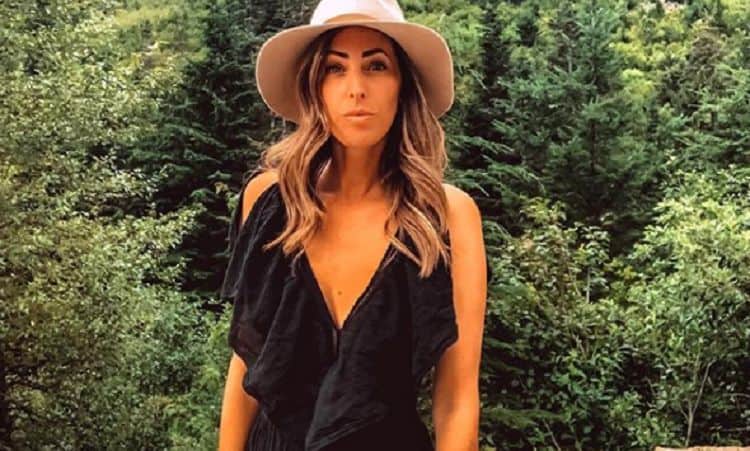 Below Deck Sailing Yacht is full of interesting personalities, and Jenna MacGillivray is one of them. In typical chief stew fashion, Jenna is tough, detail oriented, and totally no nonsense. Of course, this doesn't always make for a good time for the rest of the crew but it does ensure that everything on the boat runs smoothly. Although there's no official word on another season of Below Deck Sailing Yacht and COVID-19 has heavily impacted the travel industry, the internet seems pretty confident that it'll be back which has fans very excited to see what Jenna and the crew will do next. Continue reading for 10 things you didn't know about Jenna MacGillivray.
1. She Never Planned On Working In The Yachting Industry
Jenna never planned on a career in yachting, so it's kind of ironic that Jenna has one of the highest positions on the boat. Jenna has always loved traveling and spent some time traveling around Europe and working in restaurants. While in Spain, she met a man named Doc who worked on a yacht and introduced her to the industry.
2. She Has A Hard Time Dealing With Hate Comments
Being the chief stewardess of a yacht isn't easy, especially when you do it front of TV cameras. Since being on the show, Jenna has gotten lots of hate comments from people who watch the show. She said, "The stuff that people write is extremely vile. It's hard for me because it's [about] the way that I'm depicted on the show — it's not who I am as a person. So it's very hard to defend myself."
3. She Was A Social Worker
After starting her career in yachting, Jenna decided to take a break and head back to the mainland. For a period of time she worked as a social worker, but ultimately she decided she missed the sea too much. She eventually returned to working in yachting and has been there ever since.
4. She No Longer Speaks To Adam Glick
Jenna's romance with crew member, Adam Glick, was a huge part of her storyline during season one. However, their work romance rubbed many of their co-workers the wrong way and it seemed like the couple encountered some kind of obstacle at every turn. Unfortunately, things didn't work out and Jenna has since revealed that she and Adam are no longer on speaking terms.
5. She Enjoys Spending Time In Nature
Just because Jenna spends most of her time on a yacht doesn't mean that she doesn't enjoy being on land as well. When Jenna isn't working, she loves to spend her time enjoying nature by doing things like going hiking and camping. She also likes to take road trips.
6. She Does Improv
Jenna is a woman of many talents, and one of those talents is making people laugh. A few years ago, she started to do some improv at a local comedy venue. She says, "I think I work best in this format, and love to challenge myself with witty, hysterical skits in a group of likeminded thinkers." She hasn't done any improv lately, but she's hoping to get back into it.
7. She's A Blogger
Creating content has been a passion of Jenna's even before she became a reality TV star. She started a personal website where she also set up a blog. Her posts consist of personal stories and life advice. For a while she was posting very consistently, but she hasn't blogged in a few months.
8. She's From Canada
One of the best things about the Below Deck franchise is that cast members can come from many different countries. Jenna was born and raised in Ontario, Canada and also lived in Toronto and Calgary. Although she loves her home country, she knew she wanted to get out and explore the world.
9. She Once Lived In Ireland
After deciding that she wanted to start traveling, Jenna didn't just go on a trip – she moved out of Canada and went to Ireland. She was able to get a Visa through an employment program in Canada and decided to give it a shot. Although she was nervous about traveling to a new country on her own, it turned out to be one of the best decisions she ever made.
10. She Believes It's Important To Start At The Bottom And Work Your Way Up
Jenna's path to become a chief stewardess was filled with lots of stops. She started at the bottom of the food chain by working on a dock. Over the years, she gained more and more experience. She encourages other people looking to work in the yachting industry to do the same because it's a great way to develop skills and set yourself apart from competition.
Tell us what's wrong with this post? How could we improve it? :)
Let us improve this post!