One of the biggest stories in movies over the past couple of years was the universal and entirely unprecedented success of out-of-nowhere indie-horror directing sensation Jordan Peele's Get Out (2017). It was not just rapturously received upon its release at the beginning of the year, but continued to be lavished with untempered praise throughout the 2017 awards season, where it went on to narrowly lose Best Picture to Guillermo del Toro's utterly delightful The Shape of Water (2017). The movie scored a near-perfect 99% on Rotten Tomatoes (just 2 reviews shy of "perfection," the outliers of which have widely been credited to trolls in critic's clothing purposively "spoiling" its otherwise perfect score), of which nearly all were positively euphoric for its visualization of paranoia and race relationships in present-day America. Sure, nobody ever cracked open a Black man's skull, scooped out his consciousness and transplanted a rich white guy's mind into it, but everything about that scenario felt lived-in and real all the same.
Coming out of nowhere from a comedy skit background, the moviegoing world was keenly tuned in to the movie's director's every move, waiting with bated breath for his next project. As it turned out, that was a remake of the iconic cult sci-fi series The Twilight Zone, followed closely by the otherwise unassuming Us (2018). And based on what we know about Us in the days leading up to its release, it genuinely looks like we might have another Get Out-sized phenomena on our hands.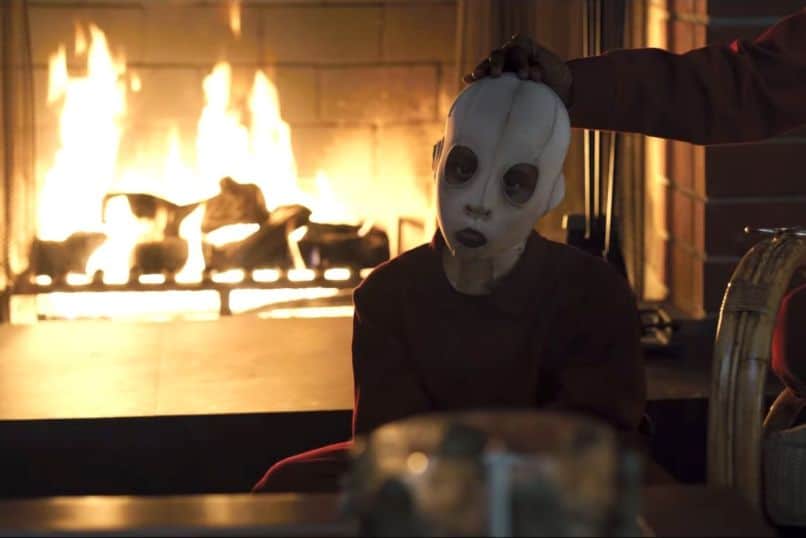 I am certainly not faint of heart — horror is, after all, my favorite genre and I'll run through anything that looks like it might be worthwhile — but the trailer for Us was genuinely terrifying: filled with unsettling, horrific and downright mesmeric imagery that seems to blend some of my favorite things about not only horror, but science fiction and psychology into a rip-roaring package that's bound to give you nightmares for weeks. An idyllic family of four head to the beach for a family vacation, only to be confronted by horrific, deformed and all-around deranged versions of themselves who seemingly have nothing better to do with their time than to hunt down and kill their doppelgangers and all of their friends.
Jordan Peele is, of course, a brilliant, one-of-a-kind talent whose mind is uniquely suited to the task of vivisecting the lived Black experience in 21st century America. And from what the movie looks to be on the surface, this looks to be the second coming of his genius to the wider, moviegoing population. As of this writing, of nearly 70 reviews on Rotten Tomatoes already (itself an unusually high number for a horror movie), it is currently sitting at a perfect 100% score on Rotten Tomatoes. And although this number by itself merely states how widely liked the movie is (not how deeply liked it is), and that number is likely to change over its theatrical lifetime as more and more reviews come in (and from critics who don't share the majority's love of either the genre, the subject matter or the director), the rapturous content of those reviews reassures us that this movie is the real deal (every inch, by the sound of it, a worthy successor to Peele's directorial debut).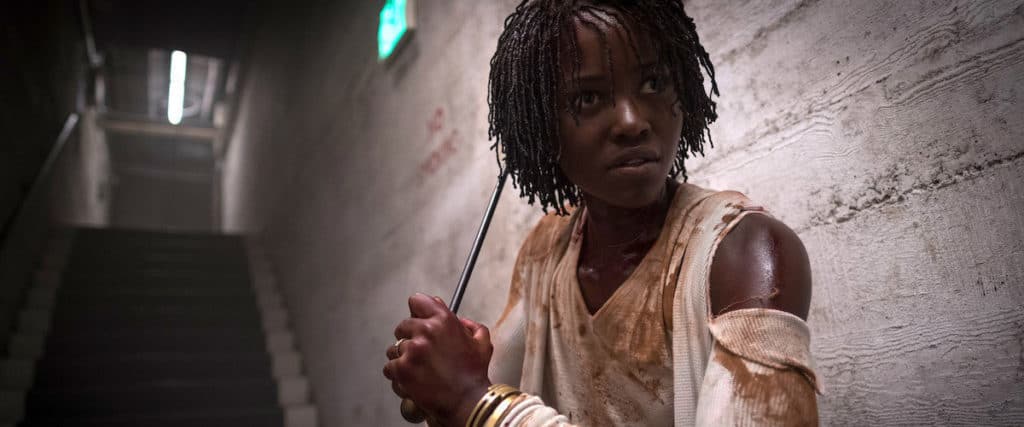 The consensus assures viewers that "With Jordan Peele's second inventive, ambitious horror film, we have seen how to beat the sophomore jinx, and it is Us." USA Today raves that "Peele is this generation's Hitchcock, for sure, but also a true American original with introspective themes in hand and suspense to spare," while The Atlantic boasts that "Us is a glorious symphony of fear, to be sure, but it's also an ambitious sci-fi allegory and a pitch-black comedy of the haves and have-nots." Empire Magazine simply implores viewers to "Get in."
Us opens this weekend and is bound to be a heavy hitter in a field that still includes juggernauts like Captain Marvel (2019) and How to Train Your Dragon: The Hidden World (2019). In many ways, it's ideally suited as counter-programming to those family-friendly, crowd-pleasing movies. And yet, it would be a mistake to claim that whatever success the movie enjoys is the result of a keen-eyed and discerning marketing team. The fact of the matter, rare though it sometimes is, quality really does tend to rise to the top, and few directors are as on their game right now as Jordan Peele.
Tell us what's wrong with this post? How could we improve it? :)
Let us improve this post!