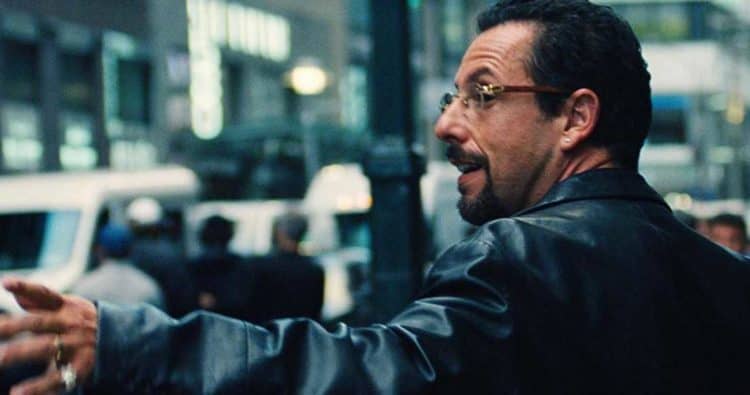 Will Thorne of Yahoo! Entertainment is definitely up on the news that might excite a lot of people since it has to do with one of the longest-running and more popular shows on TV for the past several decades. Adam Sandler, one of the funniest and most engaging alums of SNL, is going to be making his debut as a host on the popular show, and it seems like it's going to be one of the best shows that's come along in a long while. One has to remember that he was one of the funniest comedians to come along in the long history of the show and to think that he's never hosted SNL before is kind of hard to fathom. Quite honestly it feels as though he should have done this quite some time ago since many of those that have been on the show have managed to find their way into a host capacity over the years, but there's always the likelihood that he's simply been too busy to really accept an opportunity such as this.
Twitter is understandably buzzing since quite honestly this is something that people have been wanting for a while, especially with some of the hosts that have come to SNL in the past. Given that some have been great, some have been moderate, and some have been horrible, it's understandable to think that there might be an issue with some people as to whether or not he should be accepted on the show. There's nothing to say that he hasn't earned it, but back in 2014 Andrea Seikaly from Variety actually covered a moment when he stated that he wouldn't want to host simply because he wasn't certain whether or not he'd still be a good as he was when he was still on the show. This seems like it might have been kind of an odd fear to have but when you take the time to look at things from the point of view of those that have been there, done that, you might find that the idea that they might not be at the same level they were when they went through it the first time is in fact a very valid concern. People that are there to entertain others want to know that they're going to be received with the same applause and love that they enjoyed the first time around, and at that point Sandler knew very well that after a few movies that had bombed that people were starting to get a bit tired of his antics.
For a long time he was the man-child that refused to grow up, it was his whole act and it worked for him for a long time. But as things changed and people grew tired of the way he acted he started to see less and less returns on his movies. Once he started to change however a lot of people thought he should have stuck to comedy, while some actually started to appreciate his more dramatic turn. One great example of this was Reign Over Me, in which he plays an individual that lost his entire family in the 9/11 attacks and was suffering from a severe case of PTSD. That movie kind of proved that he could do something more than comedy, as it wasn't meant to be funny in the least bit. It showed that he's capable of growth and is still just as effective as a dramatic actor as he is a comedian.
This is one reason why bringing him to SNL as a host is a great idea since he's grown so much as a person and an actor. Those that have hosted the show have typically been quite accomplished in their careers, and many of them have been confident about the directions they've taken in life. Sandler has done a great deal of work throughout the years and has shown a great deal of personal growth, thereby he seems like he would be a much better host and could possibly bring a great deal of experience to the show if only for a single episode. Those that have been on the show in the past are without a doubt the greatest bunch to come back and host the show since they know how it goes, they know the process, and they know just what the cast is going through when they have to accept one host or another. This is a homecoming for Sandler and several others that have been on SNL and have hosted in the past and quite honestly it would seem that he's one of those that should have been tapped earlier. But now that he's coming back it does seem as though it's going to be a great show since not only is he one of the greats that can call SNL home, he's also one of those that many other comedians have looked up to over the the years.