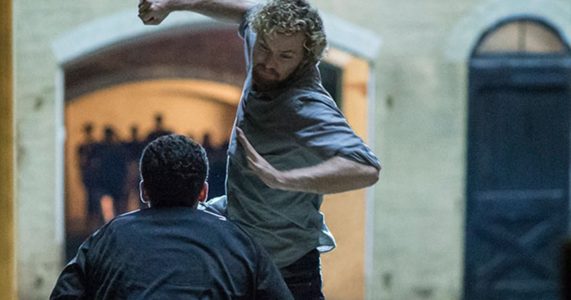 The strangest thing about the Marvel Cinematic Universe is that for nearly ten years, its entries have only ever been good. Even the commonly accepted franchise "losers" — The Incredible Hulk, Iron Man 2 and Thor: The Dark World — are "Certified Fresh" on Rotten Tomatoes, with 67%, 72% and 66% ratings respectively. Even the highly controversial Iron Man 3, which completely reimagined Tony Stark's arch-nemesis The Mandarin from the ground up, sits at an imposing 79%. Even those straight-to-Netflix series have been critical darlings, with Luke Cage's 96% rating being the highest of anything in the franchise.
Marvel's latest Netflix series, Iron Fist, has arrived and, sadly, does not live up to expectations. Critics have savaged the series, which currently holds a "Rotten" 19% score on the review aggregator.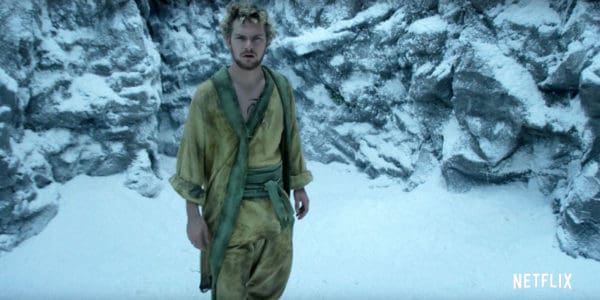 The resounding negativity directed toward the Kung Fu series legitimately baffles me. Yes, it is easily the worst thing to come out of the MCU to date, but it isn't significantly worse than, say, Iron Man 2. I thought it was solidly on par with Arrow's first season, and that holds a commanding 86% rating on Rotten Tomatoes.
More than any other Marvel Netflix series, it seamlessly acknowledged the others' — and movies' — existence, elevating it from the story of some born-again rich guy to a significant cornerstone of a much larger universe. In addition to a smattering of timely references to Marvel's other heroes, we get the villainous Madam Gao, the Hand and the New York Bulletin from Daredevil, high-end lawyer Jeri Hogarth from Jessica Jones, bullet-riddled clothing and prison correspondence from Luke Cage and nurse Claire Temple from all three.
Colleen Wing — a Japanese martial arts instructs — is easily the best of the three series' supporting characters, whose underground cage fights are up there with the best fight scenes from Daredevil. They even lay the groundwork for what I can only hope is a Daughters of the Dragon series — headlined by Colleen, Misty Night and (hopefully) Claire — which would be perfect for Netflix's street-level super-heroics.
That being said, this series compounds the two issues that have tugged at all of the Marvel Netflix series since day one: budget and pacing. Iron Fist is undoubtedly Marvel's most ambitious series to date, essentially trying to be the Thor of the small screen. The problem is that they don't have nearly the budget to make that happen. Despite a story drenched in Chinese mysticism — whose protagonist got his powers by punching a dragon in the heart — it is clearly beyond them to show us the extra-dimensional, Chinese city K'un Lun (the series' equivalent to Asgard), let alone the dragon Shau-Lou the Undying, whose likeness is emblazoned on the protagonist's chest.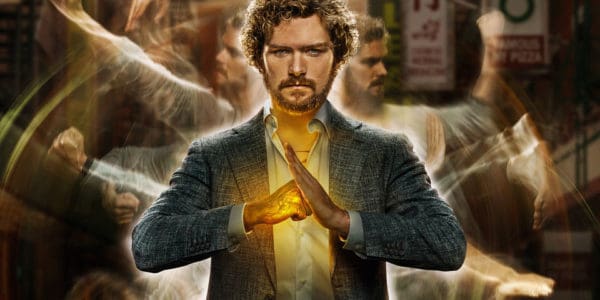 While in the comics, Danny Rand's titular iron fist is engulfed in a fiery yellow aura, the series could seemingly only afford to turn his hand into a sickly yellow-green glowstick for the few scenes they showed it off at all. And despite having probably the best costume of Marvel's more obscure street-level vigilantes, we weren't given any approximation to it over the season's thirteen episodes. Daredevil got his for his climactic showdown with Wilson Fisk and even Luke Cage got a comic-accurate version of his 1970's costume when he broke out of prison.
Marvel's other Netflix series all followed an "origin story" formula that, while not ideal, was at least functional: they introduce the protagonist in the present day, then use intermittent flashbacks over the first three or four episodes to fill in how they got their powers and where they are today. For whatever reason, Iron Fist departed from this tradition and kept both Danny's and his villain's origin and basic motivations secret until the very end of the season.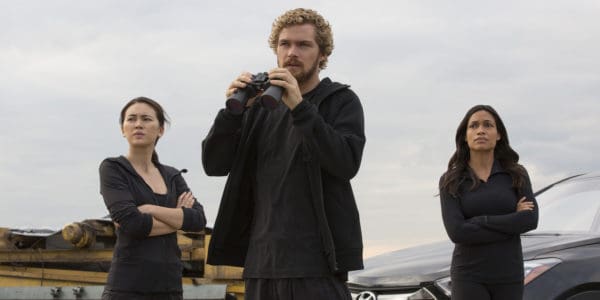 Instead of hitting the ground running with his back story, we spend those same number of episodes watching him break into buildings he doesn't belong in, harass family friends and get thrown into a mental asylum. While the series never quite devolves into the "lifestyle of the rich and famous" melodrama that Arrow frequently fell into, it comes damn close to it, forcing the plot to trudge through the uninteresting in-fighting of trust-fund babies and painfull dull corporate politics.
Episode 12 ends with Danny and Colleen on the run from the law — framed for crimes they didn't commit — and their sworn enemies in charge of Danny's family company: the perfect set-up for its inevitable season 2 debut. But instead of leaving it there, they decide to wrap the entire dangling plot thread up in episode 13. That, plus the episode's twist ending, make for one Hell of a wham-bang finish, but it is cheap an unearned, having failed to build up to it by even the most meager degree.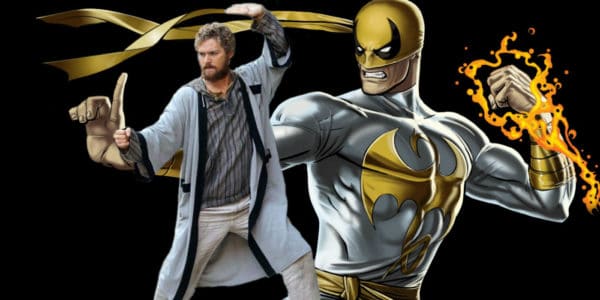 Having seen the series in full, I am now convinced more than ever that Danny Rand should not have been the series protagonist. And yes, part of this is the uncomfortable issues of cultural appropriation that surround a white character being inherently better at an adopted Asiatic culture than any of its native people.
One of the best scenes of the entire series involves Colleen chastising Danny for defiling her Katana with his Chinese swordsmanship. She takes the sword from him and demonstrates how it is supposed to be used, commenting that it needs to be done "in the Japanese way." This playful exchange between two Asian cultures would have hit a certain sweet-spot for under-represented minorities in film if one of the two involved wasn't a multi-billionaire white boy from uptown Manhattan.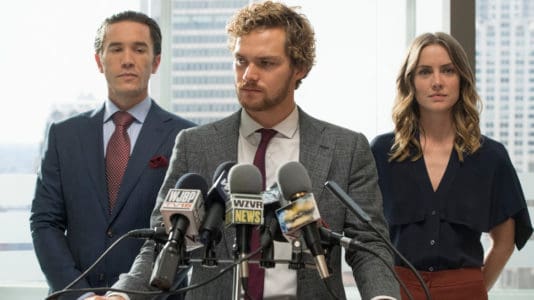 An actual Chinese Monk — born in K'un Lun and having seen nothing of the outside world — would have capitalized on his "fish out of water" shtick so much better than Danny: walking into an entirely foreign world rather than returning home after a few years abroad. His reasons for leaving the Monastery — a once in a lifetime chance to see the wider world normally cut off from the mystical city, perhaps even meet the Avengers — would have been more compelling than Danny's tiredly played-out search for why his parents died.
A natively Chinese monk would have allowed the series to side-step its tedious, old-money melodrama, allowing for more interactions with the series' strong supporting cast and primary antagonists. It would have also pre-emptively solved the problem of Danny Rand being the Batman of the Defenders: the obscenely wealthy guy caught up in the company of the eternally poor — or at least working-class — heroes of Harlem and Hell's Kitchen.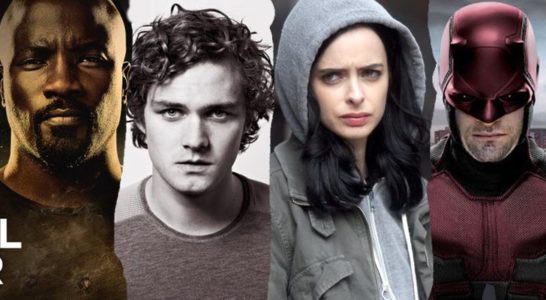 So while Iron Fist is far from a terrible series, it is a dramatic step down from the high levels of quality that we have come to expect from the Marvel Cinematic Universe, and more specifically from the Marvel Netflix series. I can only assume that some of these glaring issues will be addressed in The Defenders and, hopefully, a permanent team-up with Luke Cage (Heroes for Hire anyone?). For now, at least, proceed with caution.
Rating: 3/5
Buy on BluRay: Just watch it on Netflix
Save
Tell us what's wrong with this post? How could we improve it? :)
Let us improve this post!