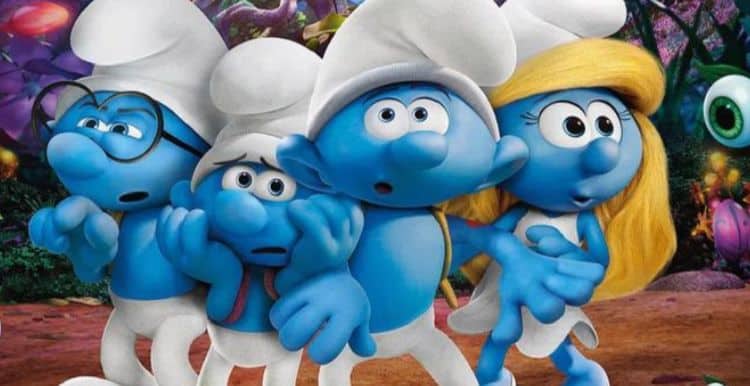 Just how the Smurfs animated show is going to be different this time around isn't made that clear by some sources but it does sound as though a few misconceptions are going to be addressed if not laid to rest, one of those of course being Smurfette, who has been a big question mark for many people throughout the years. After all she is the only female in a village full of males, which to kids might look a little funny but not as socially awkward and possibly toxic as it appears to adults. The idea that she was made by the Smurfs' enemy, Gargamel however, was a way to remedy that oversight, though Baby Smurf was another complication in the series that didn't get a lot of explanation. In short, the Smurfs kind of confused a lot of people when it came to wondering just how they were created and what their existence was all about. If this new series coming out in 2021 decides to answer any of these questions in the same way or in a different light it might allow people the chance to shed a great deal of anxiety regarding the tiny blue humanoids so as to better enjoy the series and not worry too much about the idea of what they are. Plus, the most recent movie did unite the Smurf villages, thereby making it possible to have male and female Smurfs, which would help to erase a lot of confusion. Of course we'll have to see how that goes, but at the moment, if that's the plan to move ahead, it might have a higher probability of really pushing the Smurfs forward than keeping them apart might.
When thinking about how long the Smurfs have been around it's not hard to be impressed since they came from a comic strip that a lot of people didn't know about until the 80s when they were given their own show. Even then it was more likely that they would stick around as a popular kids' cartoon that was keeping in line with allowing kids to be entertained on Saturday mornings instead of becoming a massive franchise that would one day make its way to the big screen. Now that such a thing has happened however it's easy to think that the Smurfs will only continue to be a part of pop culture since nothing is being turned away at this point, so long as it has a possibility to foster nostalgia and entertain a new, younger generation as it did in the past. Given that the Smurfs have risen from such humble beginnings it's easy to assume that they might be attempting to hold on to the fame that's been collected over the years, though smart money would likely indicate that they should hold onto the movie idea and make a pleasing bridge from the big screen to the small screen by keeping the two villages united and exploring the dynamics between the two since for many upon many years, male and female Smurfs were kept largely apart save for Smurfette, who apparently has been Gargamel's unwitting plant for so long in the village, despite the fact that she's been accepted for this long and been seen as just one of the Smurfs for the entire time.
How the show is going to be pushed forward is hard to say since at this time a lot of people know how the movies have gone, but trying to predict how things will progress is a bit difficult given that there's not a lot being said about it at the time. A lot of fans will likely be happy to hear that the show is coming back though and that it will probably be formatted in the same way as the movie, which is to be expected since animation has been changing in a big way since the Smurfs first made their debut, and to be fair they do kind of look better with the CGI, even if some folks prefer the old school animation that was a little more choppy but reminds them of their childhood. I'll admit to being one of those that enjoys the old ways and even thinks that it might be best at times to keep them around, but for today's kids and for the fans that have stuck around for so long the advancements and new methods and technology are important since like everything else the Smurfs need to change to adapt to the current state of entertainment so that they can remain competitive and pull in as many viewers as possible. Thankfully the story hasn't changed much, so the animation shouldn't matter as much, but die hard fans are harder to convince, so hopefully the show will be handled in a manner that will please fans both old and new.
Tell us what's wrong with this post? How could we improve it? :)
Let us improve this post!