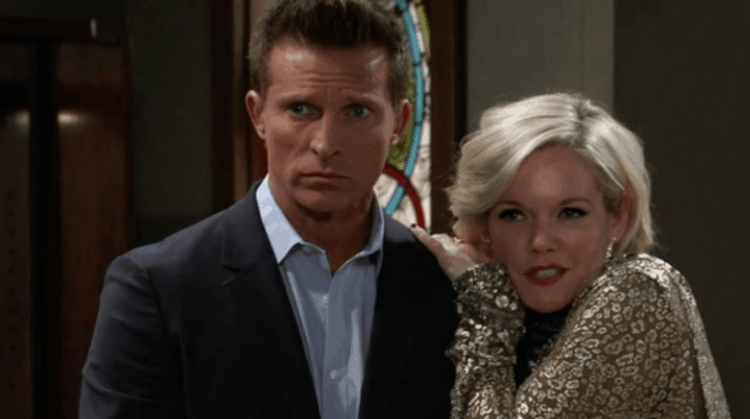 General Hospital fans always want to know more about their favorite characters. They want to know more about how things are working. They want to know more about what things are working out for them on the show, how their characters will progress, and what the future looks like for them. They want to know if their favorite stars are married or if they are single or in a relationship. They want to know if there is anything else going on they should know about, and they always want to know how much money they make. What does the average star on the show earn per episode? What do they get to bring home in their paychecks? How does that work?
$1,000 Per Episode
It turns out that most people who roll into Port Charles looking to make a career out of acting end up earning on the low end of the spectrum. The average starting pay for someone who is on the show but who is not a main character is approximately $1,000 per episode. They might have a lot of lines and want to go much further with their career, but it's at this pay rate. It is what most people are offered when they are given a chance to make this work. They do have some instances in which things are working out so that they get a little more — maybe if they are a really big name, for example. But, most people you would consider a newcomer only make about this much per episode.
$1,500 to $3,000
Anyone who as been on the show at least five years but not more than 10 years gets to make a little more money. It's a pretty big pay raise to get if you can get on the higher end of this spectrum. If you're making $1,500 per episode and the show films roughly 260 episodes per year, you can earn an impressive $390,000 per year. If you are given the high-end daily income for someone on the show, you're making a staggering $780,000 per year, which is nothing to laugh at. That's a lot of money to make every year, and it's a lot of money to get to bring home when you are given the opportunity to get things working in your favor. It does, however, take at least 5 years to get this kind of income, and it cannot be given to you if you spend five years working behind the scenes as a bartender two or three times a week with a line or two here or there.
$5,000
If you are one of the people who gets to work here for more than a decade, you might earn as much as $5,000 per episode. It's more like $3,000 to $5,000, but there are some stars who make a lot more than that based on who they are. Think of the soap veterans who have been rocking the days of Port Charles for 30 or 40 years. Think of people like Maurice Benard, who have been around for more than two decades. Think of the man who played Luke Spencer for so long and brought in so much revenue he couldn't even handle his popularity for decades. Those are the stars who make the most money, and some of them might just make it above that mark, to be honest. Not very many people get to call their income higher than the 5k per episode, but some do. Some get to earn more than that, and some are happy to have the chance to earn more than that.
For example, think of Susan Lucci. She spent 41 years playing Erika Kane on "One Life to Live," and she managed to acquire a net worth of more than $60 million. She might not have made all of that during the daytime television hours, but she was so good at what she did, and such a powerhouse actress, and she was so amazing and beloved and wonderful, that people were able to figure out what she could do and they paid her for it. Her loyalty to the show paid off, and she's rolling in the dough now.
Tell us what's wrong with this post? How could we improve it? :)
Let us improve this post!