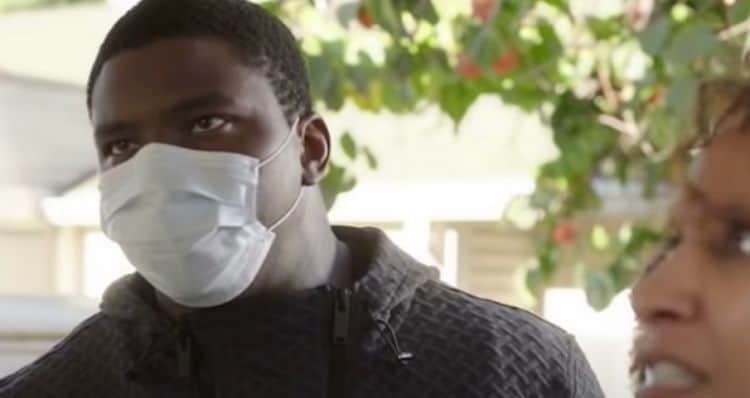 After being on the air for more than 15 years, Grey's Anatomy has covered lots of interesting and important topics. Regardless of what has gone on in the world, they've always found a way to creatively incorporate current events. All of the things that went on in 2020 were no exception. The show's 17th season got off to a very eventful start, and it was clear that the writers wanted to include some real world issues that have been going on lately. In two episodes early in season 17, Grey's has already tackled two very difficult subjects: human trafficking and systemic racism. Although both of these topics can be very sensitive, the show did a great job of navigating each issue. Continue reading to see how Grey's Anatomy has shed light on human trafficking and racism in one season.
How Grey's Handled Human Trafficking
Human trafficking certainly isn't new. But in recent years more and more light has gotten shed on the horrendous realities of the situation. Although we've all heard the phrase and have a basic understanding of what it is, most people would agree they don't really have a strong understanding of the different ways human trafficking can work.
The series initially introduced the subject at the end of season 16 when a teenage girl came to Grey-Sloan Memorial Hospital complaining of stomach pain. Dr. Andrew DeLuca was immediately suspicious of the situation. He became even more concerned when the girl's 'aunt' continued to interject and wouldn't let the patient talk. Unfortunately, however, DeLuca's suspicions were quickly brushed aside because everyone at the hospital believed that he was suffering through a mental health break down.
At the end of season 16, viewers were left wondering whether or not DeLuca was right or if his accusations really were the result of his faltering mental health. At the start of season 16, it became clear that DeLuca was, in fact, right. The doctors were eventually able to determine that the teenage patient was actually the victim of human trafficking. The episode helped to shine light on how these traffickers operate and how common these things happen.
Ellen Pompeo, the star of the show, expressed that the human trafficking storyline was one of her favorites. She told The Sun, "The human trafficking that was in last week's episode to this mental illness storyline with Giacomo Gianniotti, it's really important stuff."
How Grey's Shed Light On Systemic Racism
The United States has a very long and sad history when it comes to race. Although some people think that racism is a thing of the past, recent history has shown that isn't the case at all. Grey's decided to put this issue front and center during season 17 in more than one way.
In one episode, the show highlighted how black patients tend to be overlooked by the medical system. During the pandemic, this means that many COVID positive black and brown patients are often put on the back burner in favor of treating white patients. During the episode, Maggie said, "I want outrage for the fact that we are seen as disposable and rarely seen as victims — that Black girls are less likely to be seen as innocent as white girls…And now, there is a plague that is killing Black people at a rate that should make everyone outraged. If COVID were killing white people at the rate that it is killing Black people, you better believe that everyone would be wearing masks because it would be the damn law."
The show also highlighted similar effects of racism in another scenario. In an episode, Dr. Hunt, who generally always gets things right, made an error when diagnosing an Asian patient. Dr. Hunt failed to realize that certain conditions are more common in Asian people.
For Dr. Hunt, this became a teaching moment. It was a chance for him to realize that although he has good intentions, he still needs to be mindful of the inherent biases he carries with him. Something as simple as not being aware of or acknowledging differences can easily become a life or death situation in the medical world.
While thinking about the issue of racism can be very uncomfortable for some, bringing this conversations to the forefront is the first step in the journey of making change.
What's Next For Grey's Anatomy?
At Grey's Anatomy has been on the air for longer than some of its fans have been alive. Still, the show is showing no signs of slowing down. One thing we do know, however, is that season 17 will likely shine light on lots of over important issues. Unfortunately for all of the Grey's fans out there, the show is on hiatus until March 2021. Once it returns, however, I have a feeling we'll all think it was worth the wait.
Tell us what's wrong with this post? How could we improve it? :)
Let us improve this post!