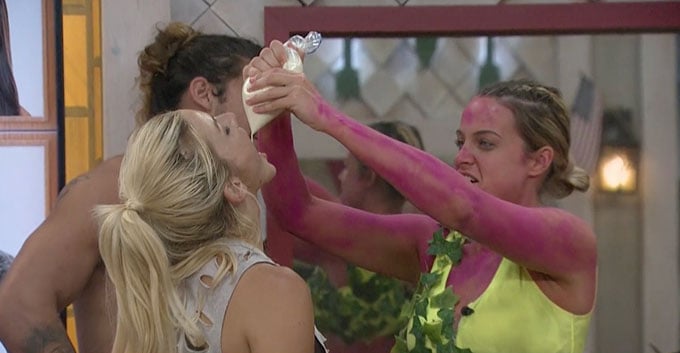 The popular television competition "Big Brother" is a show that pits six houseguests against one another to win the grand prize of a half of a million dollars. During the season long battle, they are all put up in a house together and cut off from the world outside. There are multiple challenges and competitions and a lot of temptations which the houseguests must navigate in order to win prizes that will help to give them an advantage over the other houseguests. Elimination is always a threat and those who are put up on the nomination block for eviction from the house are in jeopardy of losing their chance for winning. The challenges are grueling and the rules are strict. It's really hard not to break them and many of the houseguests cannot resist the temptations and succumb to their natural desires. This often results in consequences known as Penalties. If you're new to the show you might have heard the term Penalty Vote and are wondering just what that is. Here is a complete explanation so you'll have a good working knowledge of what a Penalty Vote is and exactly how it works on "Big Brother."
What is a Penalty Vote?
A Penalty Vote is a punishment that is levied against a houseguest who has broken one of the many rules of the competition. If the houseguest who receives a penalty vote is not already on the nomination block, they may receive a penalty nomination. If the person who receives the penalty vote is on the block, then they will receive one more vote that leads them down the path to eviction from the house and it could ultimately end their participation in the game. A penalty vote brings a houseguest just one step closer to losing out on the finals of the competition.
What are some of the difficult challenges to overcome?
When a person is ordered to be in the Have Not group, it means that they must forego the luxuries of everyday living that we take for granted. These include eating tasty foods or bathing in warm water and the like. When a houseguest is cast as a Have Not, they must eat slop and nothing else, and they must bathe in cold water. It's very difficult to adhere to these rules when others are enjoying a more pleasant existence with good food and hot showers. When a houseguest is pushed to the limits from being denied these very basic pleasures in life, the temptation to indulge in a good snack or a hot bath can lead to breaking the Have Nots rules and if that person is caught, a Penalty Vote may be assigned. There are usually a few warnings issued to stop before the drastic measure of a consequence is made official. A houseguest who continues to break the rules may be expelled from the house if the behaviors continue.
Recent blatant offenses
Jackson Michie was named to the Have Nots list and he was ordered to eat slop an refrain from any other foods. This wasn't something that he was able to maintain and he was repeatedly caught on the live feeds sneaking food. This generated quite a controversy among some of the houseguests. Some were outraged that the behaviors continued and he was not penalized for the actions. Others applauded his efforts because they understood just how gruelling it can be to live on a diet of slop when others around you were enjoying more enjoyable meals. Cliff Hogg was the guy who placed Jackson in the situation.
How serious is a Big Brother Penalty Vote?
Those of us who have been watching Big Brother for a while have noticed that not every broken rule or violation results in a penalty vote. While this might not seem fair and it makes everyone wonder why some houseguests are allowed to break he rules with seemingly no consequences, we learned that there is generally not a consequence levied unless there are more than one of the rules broken and houseguests are usually given warnings before a Penalty Vote is assigned. It happens when the rule breaking behavior continues after receiving a warning, and in some cases, several warnings. Just how serious is a Penalty Vote on Big Brother? It can be a big deal come eviction night, especially for houseguests who are already on the fringes of eviction. A Penalty Vote can mean the difference between staying and going in some cases, so it's wise for houseguests to do their best to avoid this nasty and negative consequence, but this is much easier said than it is done.
In summary
After delving into what a Penalty Vote in on Big Brother, and how serious it can be, we can see why this type of punishment is not quickly or easily handed out. The rules that the Have Nots must observe are actually quite strenuous and if you think it's easy to endure the trials and temptations, it's not. You learn a lot about yourself and your limitations in this competition. Being sentenced to the status of a Have Not is much like a short excursion into hell and only those with the steeliest resolve can overcome the urge to cheat and break the rules. The houseguest who ends up winning the competition has truly earned the half a million dollars, but the twists and turns in the contest are what makes it so very interesting for viewers to watch. The entire competition is filled with enough perils and the houseguests who can manage to avoid getting Penalty Votes are much safer than those who start racking them up. Now that you fully understand what this punishment is and how serious it can be, you're likely to start asking the same questions that many of us have when we learn that one of the houseguests has been blatantly breaking the rules. Are they going to get a Penalty Vote, and if not, why? It's half the fun of watching.