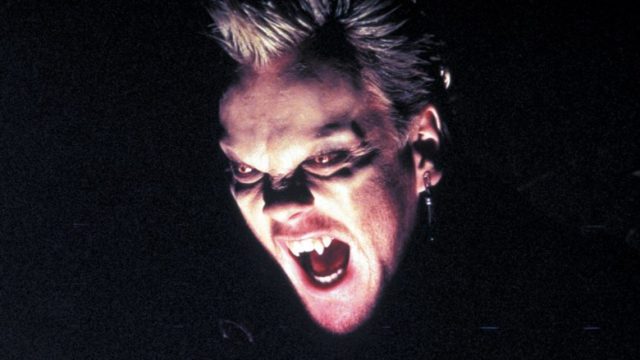 The Lost Boys is a cult classic that's been forgotten by a lot of people but is still considered to be a classic film. There wasn't much plot to it and the premise was fairly simple but that was a bit part of the film's draw. It didn't seek to challenge the audience so much as it did to entertain. Since it's release the actors have all gone on to at least a little something no matter if they've acted or not. Here's what the cast has been up to.
Michael-Jason Patric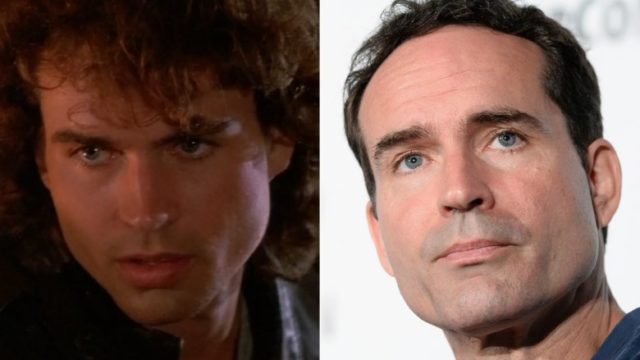 This was a breakout role for Jason Patric and one that elevated him to star status soon after. He's been involved in a number of lesser known movies and even starred in Sleepers, a drama focusing on the abuse suffered by a group of teenage boys that grow up and eventually take revenge on their abusers.
Lucy-Dianne West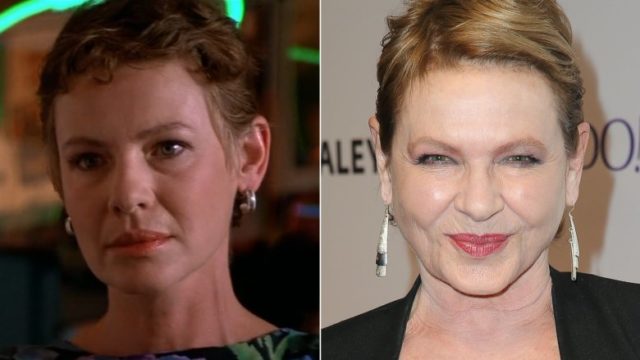 The mother of Michael and Sam, Lucy was a little clueless as to what was going on in the movie. Dianne has an extensive movie resume including Edward Scissorhands and I Am Sam. She's been acting for quite a while and is still active.
David-Kiefer Sutherland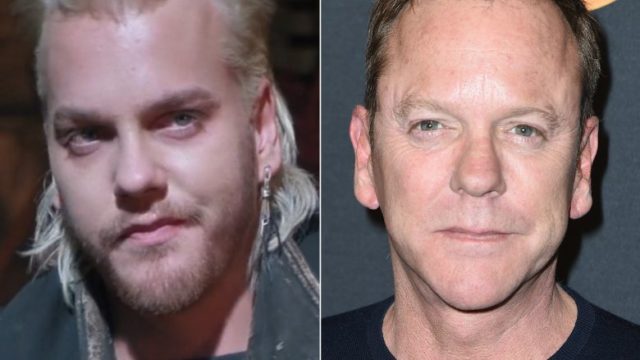 Chances are you've seen him in 24 and several other recent productions, but Sutherland has had a very active career. He's been in Flatliners, Stand By Me, and the always memorable Young Guns as Doc. Obviously he's still acting, as his talent is still more than enough to get him by.
Star-Jami Gertz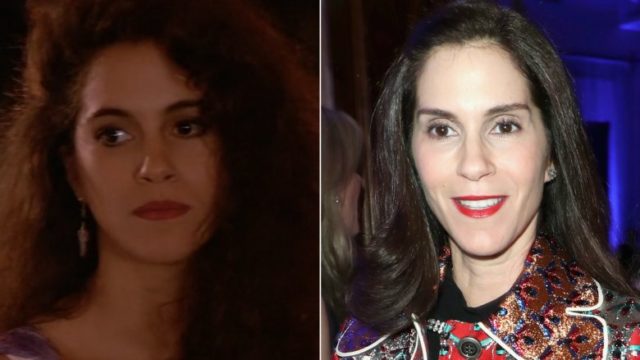 She was the alluring vixen that unwittingly seduced Michael and was bound to the Lost Boys. In real life though Gertz has had a great many memorable roles. In fact she is still starring in the sitcom Still Standing to this current day.
Edgar Frog-Corey Feldman
Feldman usually played a guy with a big mouth in a lot of his roles, hence his character in the Goonies, Mouth. Since this movie though he hasn't done a whole lot worthy of note, though he did star in a sequel to the Lost Boys that didn't really go anywhere.
Alan Frog-Jamison Newlander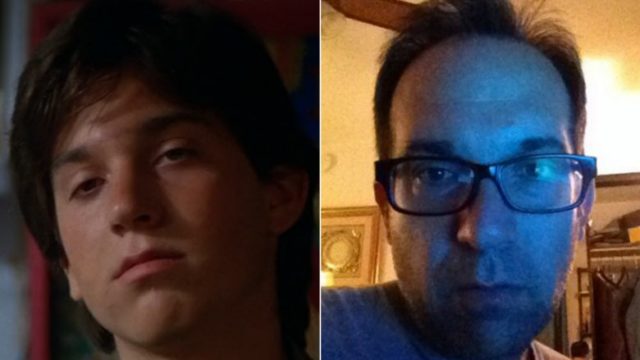 He was kind of just known as the other Frog brother. Jamison really hasn't done much since the film. He was in the two sequels but was cut out of the second movie almost completely.
Dwayne-Billy Wirth
One of David's acolytes so to speak, Billy was in the picture the whole way through but didn't have many speaking lines. Despite his lack of dialogue he actually went on to guest star in a long line of TV shows. Yes, he did get to speak this time.
Marko-Alex Winter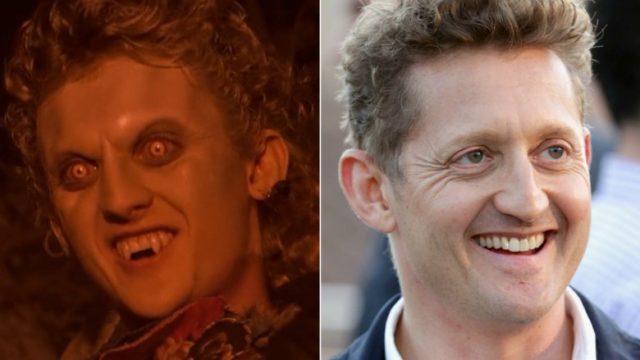 If you grew up during the 80's and 90's you probably remember him as Bill from Bill and Ted's Excellent Adventure. He played a much darker figure in this flick obviously. There are actually rumors of a third Bill and Ted movie coming out eventually.
Sam-Corey Haim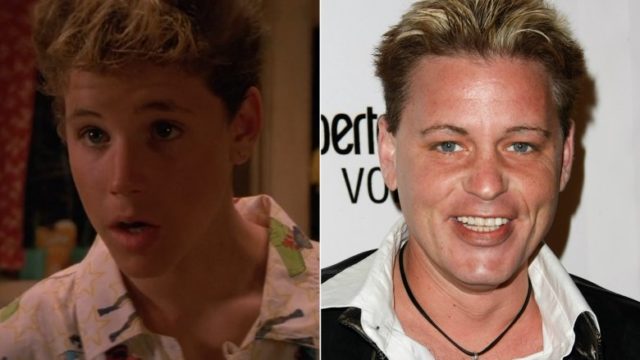 Sam was the young kid that basically knew something was up when weird things started happening, but couldn't do much about it. Sadly Corey Haim passed away in 2010.
Max-Edward Herrmann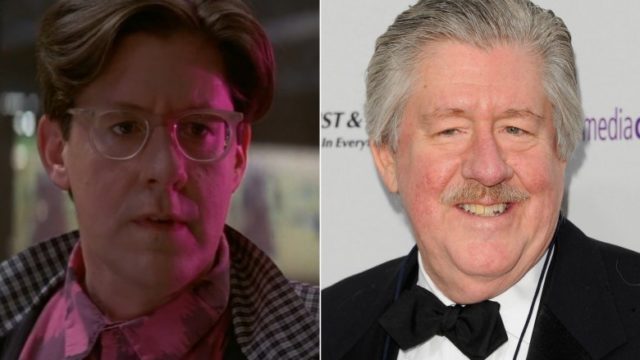 Initially you thought this guy might get killed by the vampires. But when he kept showing up there was something off about him that you couldn't place. Herrmann kept pretty busy after the film, but passed away in 2014.
Paul-Brooke McCarter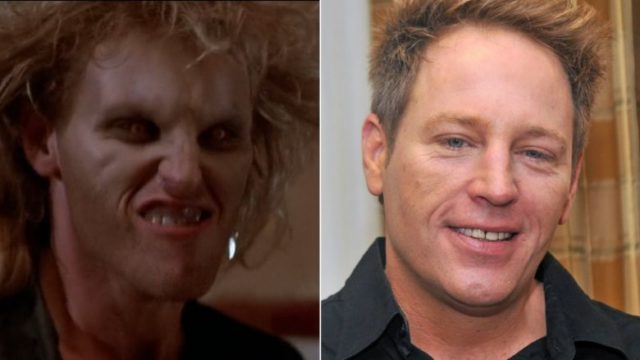 This guy had one of the more memorable deaths in the movie when he was submerged in a tub filled with garlic water. He quit acting not long after the film to focus on raising his daughter, but sadly passed away in 2015.
Grandpa-Barnard Hughes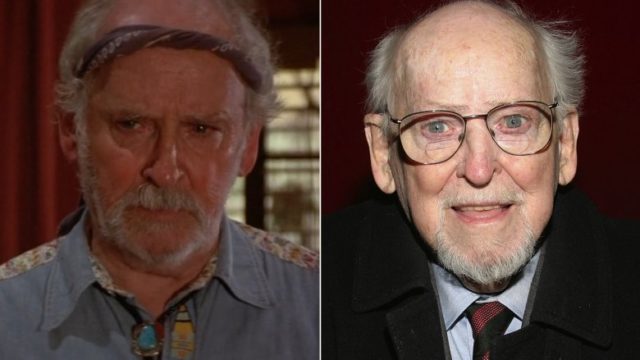 He played the part of the cantankerous old grandpa to a tee. After the movie Barnard stayed pretty busy, but in 2006 he passed away in New York.
The Lost Boys will go down as a screen legend that a lot of people won't remember. It might have been nice to have a reunion at some point, but as of several years ago many of the original members are no longer with us. They will be missed.
Composites via Looper.com
Save