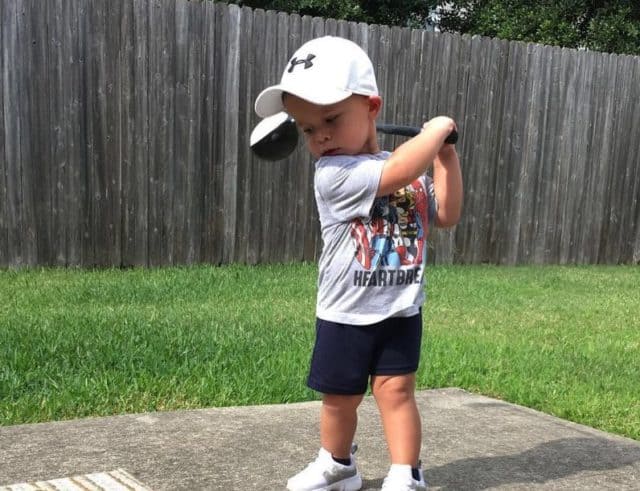 I find it somewhat interesting that we're on the horizon of the show "Young Sheldon" and now there's a real life prodigy out there named Bennett Sheldon. I just wanted to throw that out there. Anyway, this kid's one. Yup, one year old. I have a son who is one also. He's not walking yet. He's not talking yet. And he sure as hell isn't swinging a golf club like a professional yet. Does this bother me? Certainly not. There's more of a chance this kid's life takes a major curve ball than my son's but just the site of a person this tiny swinging a golf club this well is something I had to share with all of you.
Bennett has even already made an appearance on TV with a feature on the local news down in Houston.
Sheldon's mother said he has been golfing since he could walk. She adds that Bennett's father, Wes Sheldon, is a former pro at River Oaks. Wes knew Bennett was special. "We started noticing early on," Wes Sheldon said. "Wherever we're at, whether we're at a restaurant, he wants to carry a club with him.
Watch and be amazed. Again I urge you to remember this kid's one. That means he doesn't even have all his teeth and still pees his pants at least 8 times a day.
https://www.instagram.com/p/BUfbs9xj1_H/
https://www.instagram.com/p/BSezGpDjvBQ/
https://www.instagram.com/p/BTmSm4ODIxO/
https://www.instagram.com/p/BUdE4QADTG4/
Save