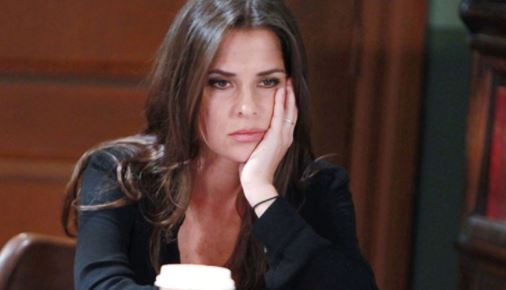 General Hospital fans basically want to see Sam go back to Jason. There's not that many people — to our knowledge — who are all that interested in seeing her with Drew. He's not Sam, it's not the real love story, and he seems to have more chemistry with Kim anyway. We have a feeling that the rumors are true and he might just cheat on her with Kim, but we have a feeling it won't be until after she admits that she's got feelings for Jason.
And that will hurt him. That will hurt Drew to the point he cannot get over it, and that's where he will go wrong. He won't be able to be married to her anymore if he knows that she's still got feelings for her ex-husband and the man he happens to call his twin. That will crush him to the core, and he can't handle that.
And that's when Kim will be able to convince him to give her a go. Perhaps she will try and convince him that he will remember more of his own life if he sleeps with her. Maybe doing something he once did in his life is something that might help him in terms of regaining some of his memories. We aren't entirely certain that this will work for him, but it will work for her to get what she wants. She's not all that concerned if he gets what he is looking for unless it happens to be her.