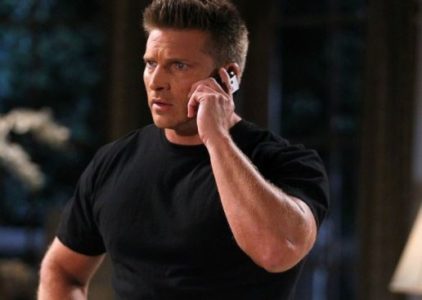 General Hospital fans have a lot to look forward to this week, but only for three days as everything is being preempted for the long holiday weekend — even our favorite soap stars need a little time off this week, too. And this week is going to be a big one. We hear that Jason is going to have a visitor, and it might surprise him who walks through his front door. Do we know who it is? We don't know yet, but we will know before much longer. There is a good chance things might just happen while we are not even looking for them to happen, and that's great news. And this is going to be quite big.
We hear that whomever shows up to visit is going to have some answers for him. And he desperately needs some answers. The man is living a life in which he is going to suffer significantly if he doesn't find a way to make things happen, and that's not good news at all. This mysterious visitor has what he is looking for, but we don't know if he is quite ready for what he is looking for at the moment.
Right now he has plans of his own to handle this life he's living with his own plan in mind, but thins might change for him. If someone would just tell him what is going on and help him and this mystery man with his former face figure things out, we think it would be better for all.