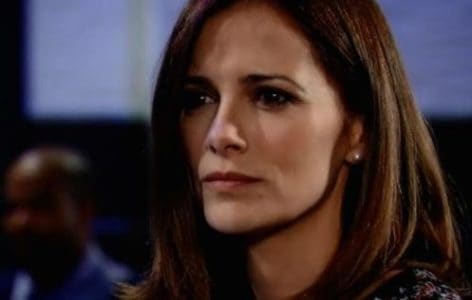 General Hospital fans are super worried about Hayden and Finn. She's got her ex in town and she's trying to keep it and her past life away from her current fiancé, but things aren't going as she planned. It's harder and harder to lie to Finn, who is really onto her. He knows something isn't right, but he can't put his finger on it. He's going to need to make some serious changes in his life if he expects to get this marriage to work, and one of those is going to require he sit down with Hayden and talk to her.
It's not going to end well, of course, and that's going to be a big problem. These two aren't going to end up happy, and we can't wait to see what happens when they find out what is going on with one another. He is not happy with her right now, and she thinks she is doing the best thing for him. She's not, and that's a big problem. She needs to know she can't lie to him.
And what will he think when he finds out? We are willing to bet he would have been there to help her through this rather than sit back and watch her lie. He's not happy, and we don't expect him to understand that she did what she did for him. Will this cause him to rethink marrying her? Or will he find out after they wed?