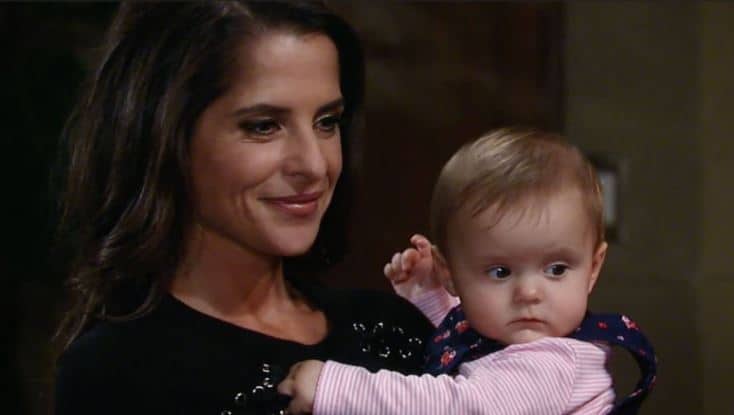 General Hospital fans are not lacking for bad guys these days, but it does seem like it's been a while since some people have come back from the dead to haunt people in a really bad guy kind of way. In fact, we almost feel that that past year has been a lot more like a bunch of bad guys who are just normal people who are looking to do bad things. Well, except for Ryan. He's a bad guy. But there's Nelle, who was just a young girl who made a lot of people miserable when she came to town. Then there was Ava, who is always making people miserable. And then there was a handful of other people who came into town looking for some vengeance, but they weren't really the big villains we haven't seen in a while — and that means we are hoping for some villain returns from the dead situations this year.
Cesar Faison
It's been a while since we've seen him die with our very own eyes, but that doesn't mean a thing — and we all know it. He's a man who is not a good one at all, and with all his family and the people that he's felt are his own still living their lives and finding things working in their favor, we would certainly not be very surprised if he came back into town to find a way to make them all miserable and upset. He's a man who does bad things, and we are not sure that he is going to have much of a problem with any of that. He's a man who will not do anything he cannot handle, but he is also a man who would find a way to come back from the dead specifically to make Anna miserable. And that is something we love.
Helena Cassadine
If ever there was a villain on a daytime soap we loved more than any other, it's Helena Cassadine. Her weird powers and the strange plot that goes along with her story does not always make sense to us, but we love her. She's refined, elegant, and she is downright awful. She is a woman who is working very hard to make everyone miserable, and we love that about her. Some of the most interesting and most awful stories of all time have come from her, and we love that we can sit back and figure out how to live our best lives with her around. She is nothing short of a total mess, and we love that about her. If she came back, maybe she could finally reveal something to Drew. He still has no clue who he is and what his life was like before someone decided to turn him into Jason, and we would love to find out more about him. She might also be able to answer some questions about a few other characters around here, and that is something we'd love to see happen. She's a mean, awful, terrible jewel, and we love her endlessly.
Stefan Cassadine
So, is there a chance that he might come back now that the elusive Steve is no longer part of Days of Our Lives? It's been a while since we've had the pleasure of seeing him, but he's someone who is no stranger to coming back from the dead. If he comes back to the show, we might even be able to find out some more answers to some more questions. In fact, his return might mean a bigger return for Helena, and we would love to see some of that go down. It's been done before, but it always makes us happy and brings us so much terrible joy when this kind of drama appears. We also think that this might be interesting in terms of the love lives of some of the women in Port Charles. He's a ladies man in every way, and that might leave some women feeling downright bored with the men they have in their lives right now. Laura, Nina, and so many others might just find it in their minds to give him a little time of their own — and we love that, too.
Tell us what's wrong with this post? How could we improve it? :)
Let us improve this post!