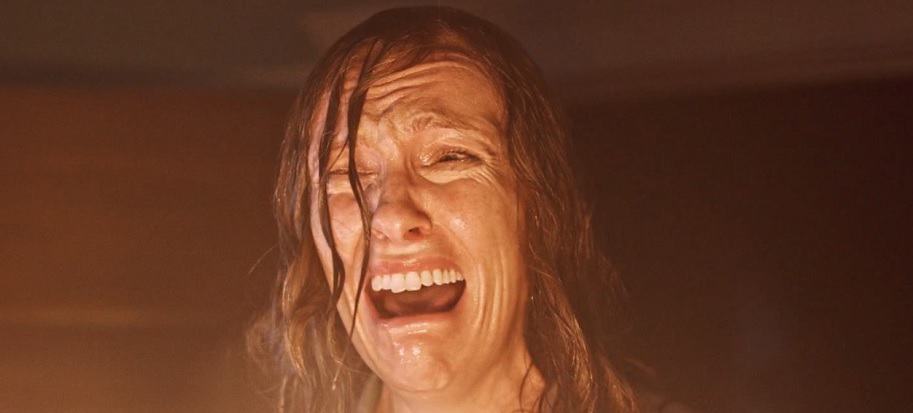 So it's Thursday night. I go out to my local multiplex to see the best-looking movie coming out this week: Hereditary. The trailer looked great. It's getting rave reviews. Plus I'm a real sucker for both horror movies in general and Toni Collette in particular.
And as you would expect from that description, it's pretty much the perfect evening out on the town. The movie was phenomenal. The audience was perfectly into it in the fun sort of way that horror movies sometimes have. And I started my long trek back home with a lot to chew over from the previous two hours.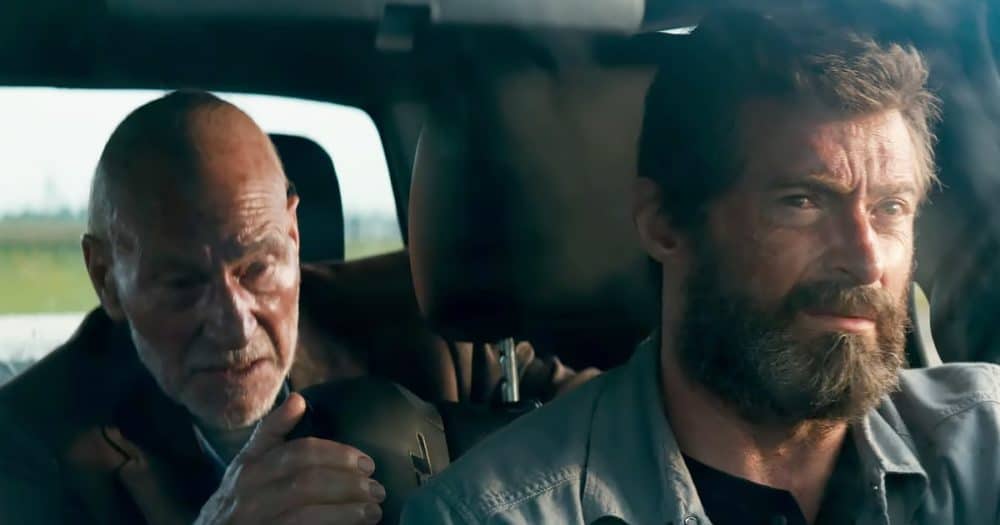 I went to a movie-themed playlist on my phone and started grooving on what was on it when a funny thing happened. Maybe it was the playlist or the movie I had just seen or some random crossed wires in my brain, but I started thinking of one of my favorite movies from 2017: specifically, Logan.
Logan, of course, was the terminal end-point for the overall pretty scattershot X-Men franchise. They'd really only made a couple of outright great movies (of which the recent Deadpool 2 is one) and the vast majority of the franchise ranged from passable (X-Men, X2 and X-Men: Apocalypse) to outright trash. But let it never be said that Fox didn't get one thing right with this franchise straight-away: the casting. In addition to getting the obvious, pitch-perfect Charles Xavier (Patrick Stewart) and Erik Lehnsherr (Ian McKellen), they struck absolute gold when they hired an unknown Australian stage actor to play franchise mainstay Wolverine because he coincidentally happened to be friends with Russel Crowe, their first choice for the role (who was obviously Hugh Jackman).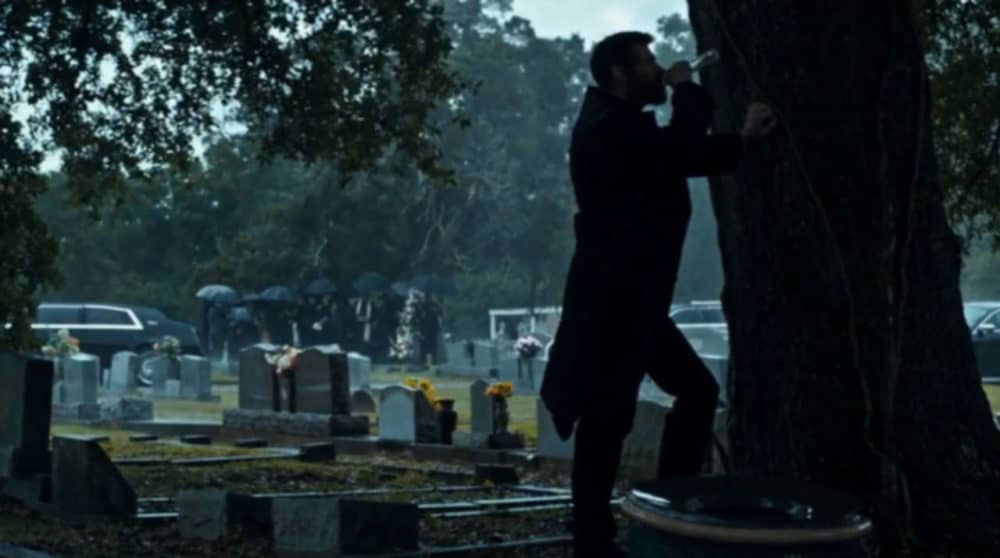 So while the movies, with rare exception, weren't strictly-speaking "good," Jackman & Co. were positively resplendent. That Aussie-bred wonder-child especially was instantly iconic as the razor-clawed mutant and soon became so synonymous with the character that all other depictions of the character (from the 90's animated series to the original comic books) paled by comparison. And for the next two decades, he faithfully played that character — through good, great and even terrible movies — until Logan: what was intentionally crafted as not only the last hurrah for the X-Men themselves (at least chronologically), but for Stewart's and Jackman's characters in particular.
While I am hardly a closed-off, emotionless robot who refuses — through some combination of innate machismo and shear force of will — to show even the slightest twinge of emotion beyond primordial rage, I'm not exactly what you would call an overly emotional man when it comes to movies. But when you catch me in the right mood or find the right narrative trigger, I devolve completely into an inconsolable, blubbery mess.
And, wouldn't you know it, Logan is a surefire way to make me crack.
When first watching the movie, I was fine throughout the its entire runtime: barely holding it together, admittedly, but ultimately fine. I even maintained my composure, such as it was, through the funeral scene, and Laura's gut-punch of a eulogy. Then all the kids walked away from the man's grave, and I thought I was in the clear… right up until Laura paused, thoughtful, and turned back to the grave, where she upended his makeshift crucifix and set it on its side, forming an unmistakable X. That's when I just completely lost it.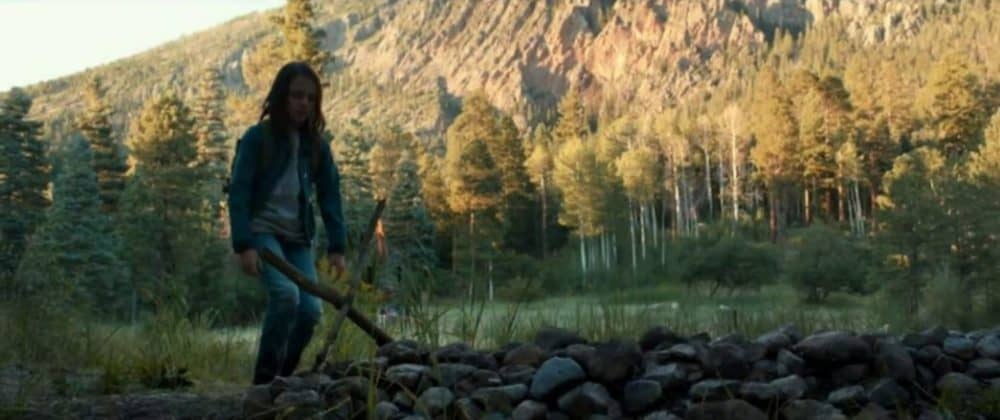 Even now, over a year after the fact, that one scene is enough to simply destroy me emotionally. The only thing that comes even close to that is the "Stolen Century" arc from The Adventure Zone: Balance, and I watch Logan considerably more than I listen to that storyline.
In fact, it's even worse than it sounds. I don't even have to watch the damned movie for the spickets turn on. If I so much as think about that movie too much, in too great of depth, my mind will inevitably fall back on that final scene — on that final shot — and I will simply be unable to help myself. I will ball my eyes out. Doesn't matter where or when it happens, it's an unimpeachable law of the universe: like gravity.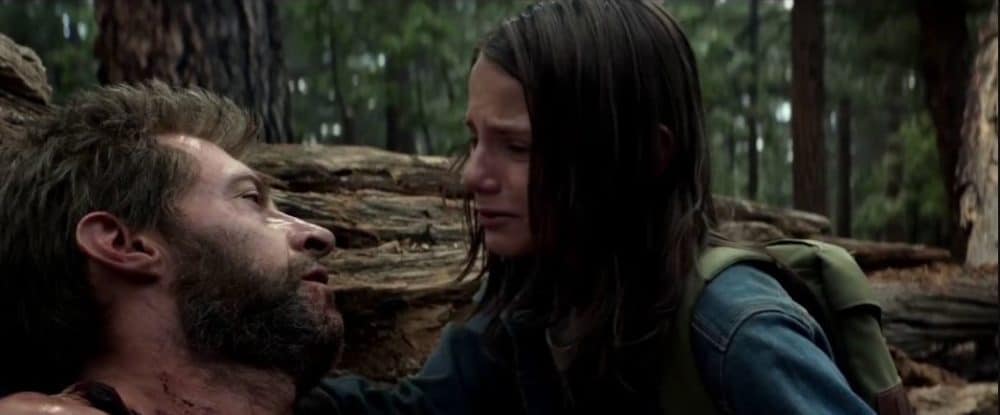 And that's what I call a great movie. Beyond the story and the action and all the end-of-days business with its setting, the movie is, at its core, about these perfectly realized, live-in characters that, despite all protestations of "they're just made-up characters in a movie," are genuinely meaningful, impactful and, yes, real. Their lives, fictitious or not, matter: their stories have meaning beyond the couple of hours we can kill by listening to them. That's the power of this medium and that's the tangible need that it fills in our lives (has, in fact, since time immemorial, when they were just doodles on a cave wall).
Now, I loved Hereditary. It's a really good movie that anybody with even a passing interest in its genre should go out to see just as soon as they can. It features a great cast acting out a great script to the marching orders of a great new director who should absolutely be given the keys to the kingdom when all is said and done. But with respect to that movie, it is no Logan.
Then again, desperately few movies are.