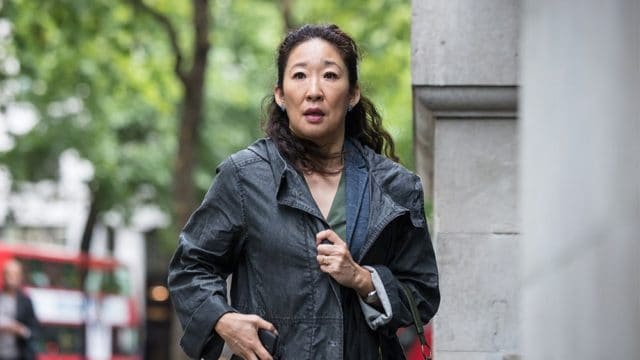 Killing Eve is a new series that has started being broadcast on BBC America. There are a number of stand-out characteristics for the series, meaning that there is much that might prove interesting to those who are searching for something new on which to spend their time.
Here are five reasons that people should watch Killing Eve:
One-of-a-Kind Premise
The premise of Killing Eve is rather unusual to say the least. In short, the protagonist Eve Polastri becomes convinced that a series of what seem like unconnected murders are the doings of a single individual. As a result, she sets out to prove her suspicions, which are fueled by the fact that she is bored with her duties as a member of the administrative staff at MI5. The viewers know that Eve's suspicions are correct because the next most important character is Villanelle, who would be the assassin carrying out the murders.
Solid Casting
Casting is one of the main factors in making both Eve and Villanelle interesting to watch. For those who are curious, Eve is played by Sandra Oh, who plays the role of a stifled woman with skill as well as exceptional comedic timing. Meanwhile, Villanelle is played by Jodie Comer, who manages a convincing sociopath who is nonetheless surprisingly entertaining without being glorified in the process.
Fascinating Parallels
There is a world of difference between Eve and Villanelle. However, there are nonetheless some fascinating parallels between the two. For example, both Eve and Villanelle are feeling stifled, which is why they begin stepping outside of their roles for the purpose of bringing some interest back into their lives. In Eve's case, this means hunting for the murderer who she is convinced exists, while in Villanelle's case, this means getting innovative when it comes to her work. Likewise, the two women are quite similar in that when something manages to catch their interest, they are very driven in the pursuit, which is what will lead to a collision between the two.
Comedic Elements
With that said, it should be mentioned that Killing Eve isn't really as dark as it sounds. Certainly, there are dark elements to its story, which are unavoidable because of the subject matter. However, there is a good mix of comedy to go along with the dangers presented in the series, which is one of the main reasons that casting Sandra Oh was such a good choice.
Promise of Improvement
On a final note, it should be mentioned that Killing Eve isn't without its issues. For example, the transition from comedy to drama can be quite sudden in some cases, which can make for a rather jarring experience. However, most examples are quite good, which provides reason to believe that there is a competent cast and crew behind the series. Based on this, it is not unreasonable to expect that they will go on to turn out better and better material once they get over the initial hurdles that are a natural part of any production process.