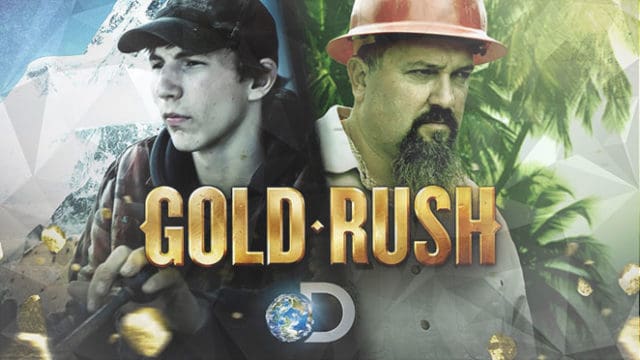 It was an exciting prospect to think of Gold Rush as modern day treasure hunting. When the Discovery Channel first released the show back in 2010, there had been nothing else like it on TV. The hunt for gold was exciting, and to see people with no previous experience on gold mining tackle the job was surely entertaining enough to get us all hooked on the first season. Now 8 seasons later, we find the once amateur Hoffman crew tackle land like it's nothing to them. However after the 8th season, we're feeling a little like the show has peaked already–on season 7. Here are some reasons why.
Final Fury
One of the final episodes for season 7 was the best one ever. Every single finale on the show has always been rousing, but Hoffman took it to the next level in that season. The drama was there. The letdown was there, and of course, it would've been nothing without the best comeback ever. Hoffman's comeback was inspiring considering all the difficulties they've had all season. It was an impressive effort all around.
Gold tallies
The tallies for that season were just impressive considering how hard it was all season for the team to come up with gold. Parker Schnabel had the most gold of any crew. He has a 4,000oz goal and he exceeded this to collect a total of 4,311oz of gold. That amounted to over $5 million in gold money, which is $1 million more than last year's. In season 7, Beets collected $2.6 million worth of gold, while Hoffman halved that with $1.3 million in collected gold.
Parker's Trail
This was the season when we saw Parker Schnabel go off without his mentor and make his own trail in the gold mining industry. Still fairly young, Parker was confident enough to find his own way considering that he's been involved with mining since he was a child. He now has a net worth of $3 million, and we're just glad to have seen the beginning of his personal career on season 7.
Record gold
This was the episode when we saw the biggest gold haul in the history of Gold Rush. It was Tony Beets who will end up with the rewards, as he poured his gold onto the scale and was extremely surprised and ecstatic at the amount of gold he collected. It as a pretty special moment for him, and it was just as special for us to see Tony collect so much gold at one time.
War and Peace
This final episode gave us a glimpse into the stories behind the episodes. It was such an impressive season to begin with and to be able to see hear what the crew thought about it afterwards was great. There were fights, life and death situations, and people moving on. The biggest shock of the show was when Dustin Hurt announced that he was leaving Hoffman's crew to start his own. It's an end to an era, but it's also a start to a new one.