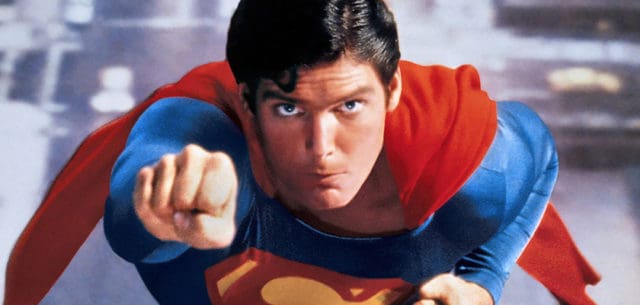 There are some characters that are created to be spectacular attractions that work best when an entire film is dedicated to some aspect of their existence. They come across as more believable and as being larger than life on the big screen. This is a good thing and these are the characters that have the ability to draw in the crowds opening weekend. With the wave of superheroes being infused into the big screen, we're seeing a resurgence in their popularity. Some work best on TV and others are best suited for the big screen. Here are five characters that work better in movies than on TV
Superman
Superman, aka the Man of Steel has set the pace for every other superhero that has come behind him. We've enjoyed him in Action Comics and have come to know him as a trailblazer for the others. We've seen a variety of actors portray him in film and one peculiarity that we've observed about this character is that it's always exciting to see a new version of him presented. Superman is one of those heroic action figures that can easily be portrayed by different actors, and we don't mind it at all. The all-time favorite actor to fill this role was the late great Christopher Reeve. He set the bar and it's fairly high.
Spider Man
Spider Man is a pop culture iconic superhero and we've seen for ourselves how well he does on the big screen. He's a superhero that we can all relate to because he's one of us. He's ot the kind of superhero that is suited for television as a long spread out dose wouldn't pack the impact that the two hour movie delivers. The Marvel and MGM attempt wasn't a great success. Even Stan Lee couldn't really get into the series, but most of us will flock to the debut of a new film. We've done so every time, so save Spider Man for the big screen where he belongs.
Thor
Thor is another character that we love to see on the big screen where he can be showcased as a sexy and amazing superhero in an action drama setting. He's the kind of guy that we need to have in large, concentrated dosages to get the full impact of his character. We've seen this character shine through the brilliant interpretation of Chris Hemsworth under the direction of Kenneth Brannagh in 2011 and this is how Thor is most effectively presented.
Batman
There is no denying that Adam West and Burt Ward did a remarkable job with Batman in a television series, but after the introduction of "Dark Knight," we could never see the character in the same way again. He stands as one of the most popular superheroes in existence. We no longer see Batman or Bruce Wayne in the same light that they were portrayed in the television series. We're looking for a darker, more brooding hero that can only be done justice on the big screen. The public isn't as interested in a television series as they are another blockbuster hit at the theater.
Wonder Woman
The "Wonder Woman" television series that featured Lynda Carter was well suited for the era that it was aired in, but times have changed. This is no longer what fans are looking for in the Amazonian beauty. When we look at the response that Gal Gadot elicited from her 2017 performance, it becomes clear that the best representation of the character in fact, takes place on the big screen.