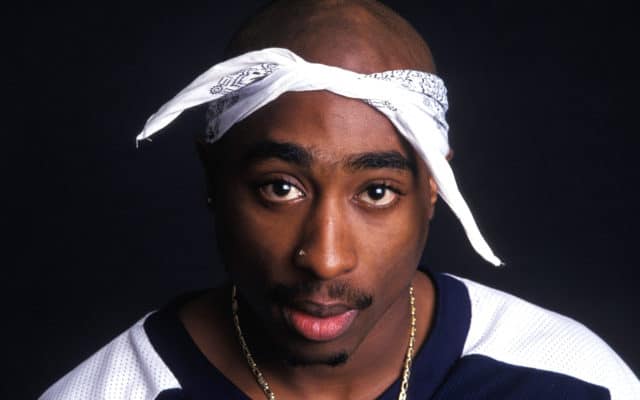 Trailers and images of the new Tupac Shakur biopic All Eyez on Me have been slowly picking up steam this week. Today a new trailer has been released and it's probably the best one yet. The film will detail the life and death of the legendary rapper and actor from the time he was born all the way up until his tragic death in 1996 which happened by way of a drive by shooting in Las Vegas.
The latest trailer (below) shows the friendship between Tupac and Notorious B.I.G. Jamal "Gravy" Woolard, who is reprising his Notorious B.I.G. role, will go from friend to foe of Tupac in the upcoming movie. You get a glimpse of Suge Knight as Shakur joins Death Row Records in the Pac biopic. Demetrius Shipp Jr. plays Tupac Shakur in the film that also stars Kat Graham, Lauren Cohan, Hill Harper, Jamal Woolard, and Danai Gurira.
The film will be released in theaters on June 15th which is also Tupac's birthday. Speaking of other young talents who died way too young, Heath Ledger's posthumous birthday was this week and there's a new documentary about him coming out as well.
The trailer for All Eyez on Me is below .
Tell us what's wrong with this post? How could we improve it? :)
Let us improve this post!