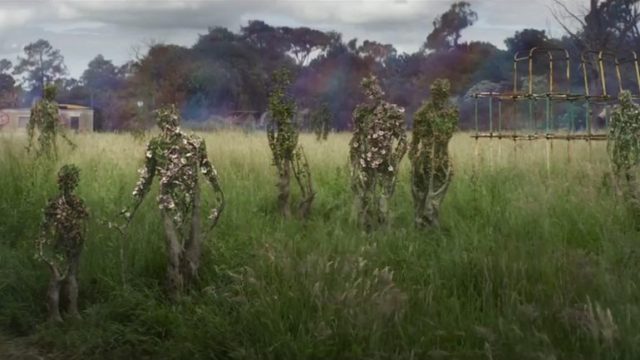 People often call science fiction to be the "thinking man's genre." They point to acclaimed masterpieces like Metropolis, 2001: A Space Odyssey and the original Blade Runner as examples of how the genre can challenge our preconceive understanding the world around us and what promise — or peril — the future might bring.
Although not as well-known as many other pillars of the genre, Alex Garland is one of the best there is at what he does. And while many of his contemporaries are turning to science fiction as escapist spectacle, he is a clear adherent to original function.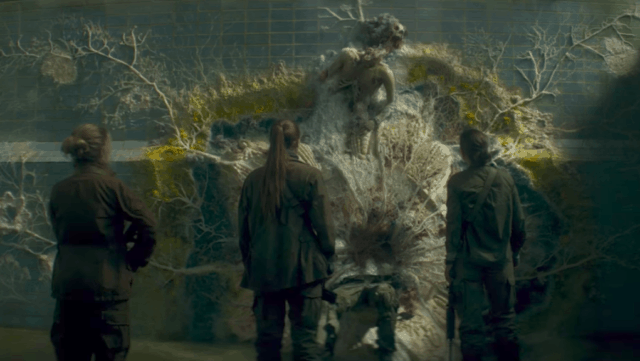 His directorial debut, Ex Machina, was a sobering meditation on what the advent of truly intelligent machines would mean to Humans, whose central character, the mechanical Ava, was a cold, calculating take on the classic femme fatale archetype. It earned him his first Oscar nomination (for his work writing the screenplay) and was hailed as a classic sci-fi film.
Garland's work as a writer is somewhat larger and better known, but still pails in terms of its quantity compared to others working in his field. His first screenplay was for 2002's 28 Days Later, a reimagining of the zombie horror genre set in an isolated, extraordinarily depopulated Britain. He followed that up with a second collaboration with director Danny Boyle, 2007's Sunshine, which followed a crew trying to reignite the rapidly dying sun. He's also penned the scripts for Never Let Me Go, cult classic action movie Dredd and the upcoming Halo.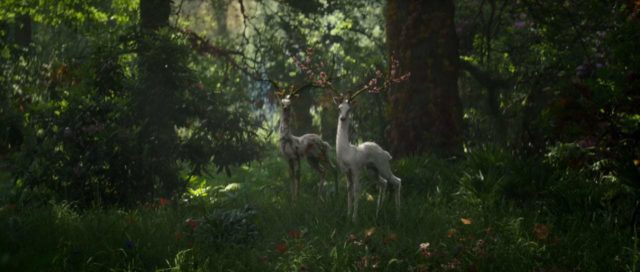 With his latest film, next year's Annihilation, he seems to be going for broke: promising a meditative, surrealistic look into… well… something. Exactly what isn't clear from the recently released trailer, but whatever it is appears to be utterly fascinating.
The film follows a team of women on an apparent expedition to some kind of forested, rainbow-colored bubble: a dome that has somehow claimed one of the women's husband. As she is interrogated about her experience, she is surrounded by a crowd either sequestered in the next room or decked out head-to-toe in a hazmat suit.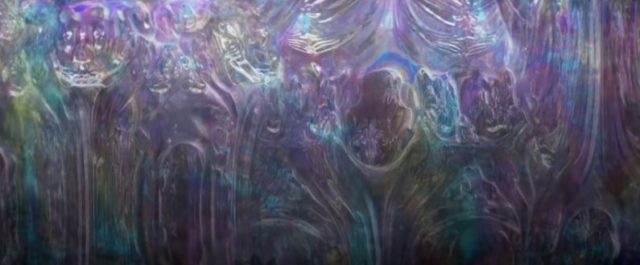 When asked "can you describe its form," she replies "no." When asked if it was a carbon-based lifeform, she admits that she doesn't know. When asked if it tried to communicate to her, she can only confirm that it reacted to her.
As she answers, the scene is intercut with her journey into this unnamed arena: an ancient, abandoned expanse of greenery. We see a Human-looking corpse pinned to a wall by a tangle of bleached roots. A pair of white deer — their antlers encrusted with flowers — shoot their heads up in tandem to look at her. A ruined, Chernobyl-esque village, overgrown with foliage, is peopled only by a crowd of trees unsettlingly shaped like people.
I may have no idea what Annihilation is about, but I know enough to want to be a part of it. The bizarre setting and mysterious characters are fascinatingly presented in this first brief look into the film, and they are magnificent.
Save