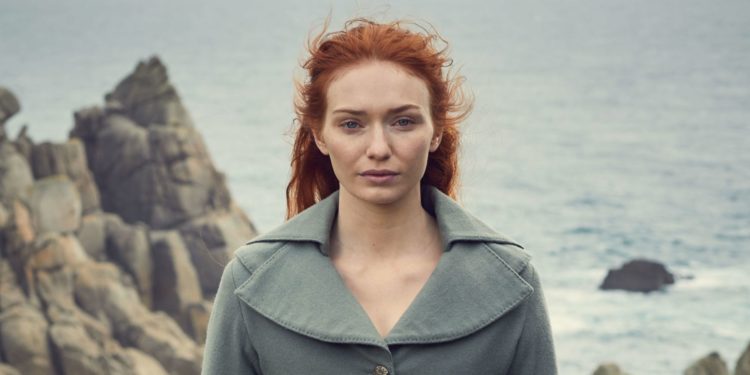 Eleanor Tomlinson has had the kind of career that lots of actors can only dream of. She shines every time she steps in front of the camera and she has become a familiar face in the TV world. Many will recognize her from her role in shows like The White Queen and Poldark. Now there is another role on the horizon that might just help launch Eleanor's career to a whole new level. She has a role in the upcoming HBO series, The Nevers and the opportunity will allow her to connect with a massive audience. She also has another TV role in the works that should be released some time in 2021. Here are 10 things you didn't know about Eleanor Tomlinson.
1. She Comes From A Creative Family
Eleanor was lucky to be born into a family where her creativity was fostered. When Eleanor decided that she wanted to become an actress, it probably wasn't much of a surprise to anyone who knew her or her family. Both of her parents were actors and she also has a brother who is an actor.
2. She Loves Animals
Animals and humans may not be able to communicate in the traditional sense, but there's still something special about the bond between humans and their fur babies. Not only Eleanor a very proud pet parent, but she's also a strong supporter of 'adopt don't shop'.
3. She Supports LGBT Rights
There has always been a debate about whether or not people in the entertainment industry have the responsibility to do anything other than entertain. Eleanor seems to lean towards yes and she has used her platform to highlight things that are important to her. Eleanor supports LGBT rights and other human rights causes.
4. She Doesn't Like Doing Nudity
Some people believe that nudity is simply par for the course when it comes to acting, but Eleanor would prefer not to do it. She told Mirror, "I don't do nudity. I don't feel the need to do it. In fact it's sexier if you don't do nudity." She continued, "You can pause and screenshot and suddenly your performance goes out of the window. It becomes about this one sex scene that involved full-frontal nudity and it's all anyone talks about." She has done a nude scene since giving this interview.
5. She Is Well Read
There are lots of people out there who feel themselves being bored to death at the simple thought of reading, but Eleanor can't relate. Reading is one one of her favorite ways to spend her free time and she often shares photos of her books with her followers on social media.
6. She's An Avid Traveler
Being an actress has allowed Eleanor to live her dreams in more ways than one. In addition to being able to do something she loves, she's also gotten the opportunity to see the world Eleanor has done lots of traveling over the years. She has visit places both near and far including Italy, France, and the United States.
7. She's Naturally Blonde
Eleanor has had dark or red hair for most of her career, so some people may not be aware of the fact that she's naturally blonde. She dyed her hair for her role in Poldark and she has continued to rock the dark hair. Most would agree that she definitely pulls off the red hair very well.
8. Poldark Taught Her Some Important Lessons
Eleanor's Poldark days may be over, but the series will always be near and dear to her heart. During an interview with Town & Country Magazine she said, "I see it as such a privilege to be part of Poldark. I still feel extremely lucky to be working, and it has opened up so many doors for me. Without sounding too corny, it's taught me about the kind of actress I want to be; and playing Demelza has shown me how to be fearless and follow my heart."
9. She Loves Fashion
Eleanor may not have any experience working in the fashion or modeling industries, but she definitely has what it takes. Eleanor has a great sense of style and clothing is another way for her to express herself. No matter what the event is, you can bet that she's going to show up looking her best.
10. She's In A Relationship
For the most part, Eleanor likes to keep her personal life away from the spotlight. However, in 2020 outlets began to report that she had started dating professional rugby player, Will Owen. Eleanor has a couple of photos of them together on her Instagram profile and they seem to be going strong.