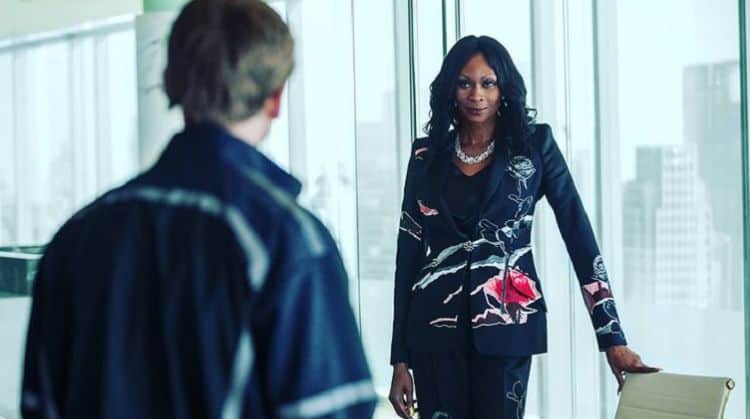 Better-known to Pose fans as Elektra Abundance, Dominque Jackson is responsible for bringing one of TV's most beloved villains to life. Although Elektra is the kind of character most people see as 'the bad guy', her complexities have also made her a rather beloved figure. As Pose gets ready to enter its third and final season, fans can't help but be a little heart broken at the thought of saying goodbye to Dominque and the rest of the cast. Through Pose, however, Dominique has proven that she's has everything it takes to be a star, and fans are excited to see what she will do in the future. Keep reading for 10 things you didn't know about Dominque Jackson.
1. She Is From Trinidad And Tobago
Dominique was born and raised in Trinidad and Tobago. While she is very proud of her roots, she made the decision to relocate to the United States after dealing with endless abuse and transphobia in her home country. She has been living int he United States since she was a teenager and doesn't regret her decision to move.
2. She Only Has 6 Acting Credits
If you don't remember seeing Dominque's face prior to Pose, that's probably because you haven't. Although she made her on screen debut back in 2009, she only got two other acting opportunities before being cast in Pose. Hopefully, however, Dominique will continue to land roles after Pose is finished.
3. She Is Passionate About Giving Back To Others
Dominque is the kind of person who genuinely wants to make the world a better place, and she plans on doing exactly that. She is particularly interested in being an advocate for the LGBT community and using her platform to raise awareness and help those in need.
4. She's Been Married
In 2016, Dominque married her longtime partner, Al Jackson. The couple had been together for nearly 20 years before tying the knot. The wedding was televised in an episode of the reality TV series Strut. Unfortunately, Dominque and Al decided to go their separate ways in 2018.
5. She Believes The Ballroom Scene Saved Her Life
Although there are a lot of difference between Dominque and Elektra, one thing they both have in common is their love for the ballroom scene. Dominque told Assignment X, "The ballroom scene is what saved my life, the ballroom scene is where I was raised, the ballroom scene taught me a lot of my values. So I am a part of that scene still, today. I am now deemed iconic in that scene."
6. She's An Author
Acting isn't the only way Dominque likes to share her creative talents with the world. In 2014, she released a book titled The Transsexual from Tobago. According to Amazon's description of the book, "It is about a young child's journey to understanding and discovery through facing molestation, heartache, pain and trauma. Learning about sexual identity and preference. A struggle to survive against much discrimination while attempting to keep faith in God and maintaining hope that life will be better. Evolving into a woman that becomes a role model and mother to many while dealing with her own inner demons."
7. She Worked As A Model
When Dominque first relocated to the United States, she knew that she wanted to get into modeling. She quickly began working with a modeling agency called Slay and it didn't take long for her career to take off. During her modeling career she got to do things like walk in Mercedes-Benz Fashion Week and pose for Vogue España.
8. She's Still Adjusting To Fame
Being famous may seem like fun and bright lights, but in reality, being thrust into the spotlight can be an overwhelming experience. In fact, sometimes being approached by random people on the street can be a startling experience for Dominque. While talking to Marie Claire she said, "When people come up to me, I don't know if they're going to stab me, shoot me. Those three seconds of an approach are very scary."
9. She Struggles With Agoraphobia
In addition to adjusting to the realities of fame, Dominique also deals with agoraphobia. This anxiety disorder results in panic attack symptoms when people find themselves in social situations that they feel they can't escape. As a result, most people with this condition refuse to leave the house.
10. She Enjoys Connecting With Fans
Even though being in the spotlight isn't always easy, Dominique is endlessly grateful for all of the people who have supported her on her journey. She enjoys getting the chance to interact with fans and she often shouts them out on social media by reposting the fan art they've created for her.