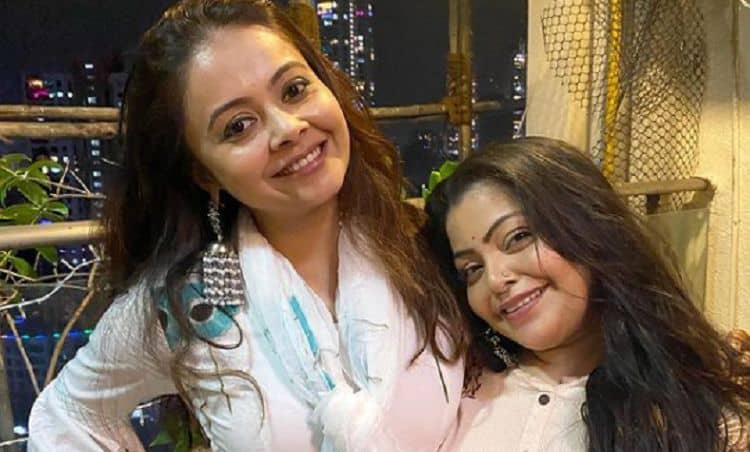 Devoleena Bhattacharjee is a woman who has been in the acting business for more than a decade. She began her career in 2010, and she's been making a name for herself ever since. She's currently making some waves in the press because of her role on the hit reality show "Bigg Boss 13," and it seems her fans are dying to know a little more about her. We thought we'd share a few things we've learned about the actress.
1. No One Knows Her Age
What's so interesting to us is that no one seems to be positive of her age. They seem positive about her date of birth, but not her year of birth. It would seem she was born on August 22, for certain. However, there are two different years that are possible. What's interesting to us is that they're not even consecutive years. Wikipedia says she was either born in 1985 or she was born in 1990.
2. She Lives with Her Mom and Brother
We are not sure where her father is or if she lost him, but she lives with her mother and her younger brother. She lives in Gurugram, which is home to her. She was born in Upper Assam, and her family is Bengali.
3. She was a Designer
Not just any designer, either. She was a jewelry designer prior to anything else. She did that for some time in Mumbai, but she ultimately decided to use her training as an actress to make a career for herself. It seems to us she must be multi-talented.
4. She Left Reality Television
When she made the decision to be part of reality television, she also took herself out of the running. She ended up leaving the house back in 2019 because of medical reasons. She did not disclose what medical reasons or what is going on with her, however. It's no one's business but her own, but fans would have loved to know.
5. She's Back on Reality Television
We know she quit BB 13 back in 2019 for her own medical reasons, but did you know she's back for Big Boss 14? Well, she is, and she's taking the place of Eijaz Khan. She's back, she's making waves, and she's not afraid of what is to come with her now in the role.
6. She's Doing Isolation
She did get to go into the house with everyone else for the reality show, but she had to spend the first few days of her time there in isolation so as not to put anyone at risk of contracting COVID-19. She's going to need a few more before we see her with the others, but that's all right.
7. She's Private
She does not share too much about her life with her fans. We don't know much about who she is dating if she is dating anyone at all, what she's up to when she is not filming, or anything else. She's good to her fans, but she's not sharing too much of her personal life with them.
8. She Has a Huge Following
Her social media presence is massive. She has more than 1.8 million followers on her Instagram page, and they love to interact with her. They love to comment on her photos, leave her a lot of love and likes, and they clearly think the world of her.
9. She's a Dog Lover
We love seeing photos of her little doggie, and what a doll. She recently celebrated her dog's fourth birthday and shared some Instagram photos of her dog eating some cake and celebrating with her. How adorable. The pup is a sweet little doll, and we'd guess either a Shih Tzu mix or a maltipoo – we are clearly not good with dog breeds or knowing anything about them, but we do know cute little dogs like this one in real life and they're either one or both, so we're making what we call a very uneducated guess on that one. Someone correct us, please!
10. She's Exceptionally Fashionable
All you have to do is check out her social media pages to see how fashionable she is. She posts many photos of herself with the most beautiful gowns, but she doesn't stop there. She is also gorgeous in her casual wear, too. However, she really does know how to do it up for the camera and for things like her photoshoots. She's clearly a fashionable woman, and we love seeing the outfits she puts together.