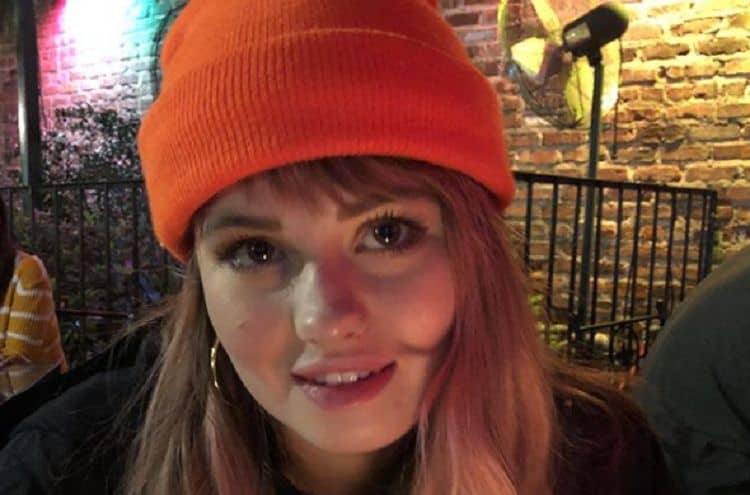 Being a child star can be a great experience, but it also comes with its challenges. Lots of young stars struggle to deal with the pressures of fame, and many fail to successfully transition to acting as adults. Fortunately for Debby Ryan, she has managed to make that transition more smoothly than she probably could have imagined. The 26-year-old actress got her first big break as a cast member on Disney's The Suite Life on Deck and has landed several other roles throughout the years. Most recently, she appeared in the 2020 thriller, Horse Girl. Keep reading for 10 things you didn't know about Debby Ryan.
1. She Moved Around A Lot
Debby's father was in the military which means she got the chance to live in lots of different places when she was growing up. Although constantly moving can present some challenges, Debby seems to be grateful for the experiences she's had. She lived in Germany for several years and said this is where she fell in love with acting.
2. She Loves Having House Guests
Debby grew up in a house where friends and family were always welcome to stop by and hang out. This is something she has taken with her into her adult life. She's always opens her home to visitors and loves having guests come stay with her.
3. She's Struggled With Anxiety
Anxiety is a very real thing for lots of people. Unfortunately, though, not everybody feels comfortable enough to discuss what they're dealing with. Debby hopes that by sharing her experience, she can help others feel confident enough to do the same. She has dealt with anxiety for much of her life and has been very open about this throughout her career.
4. She's A Spurs Fan
Although Debby isn't originally from Texas, both of her parents are. As a result, she's a huge fan of the San Antonio Spurs. She tries to attend a game with her family every time she comes to town. Unfortunately, the Spurs haven't won a championship since 2014.
5. She Initially Only Wanted To Do Movies
Debby Ryan has had a successful career in TV, but that wasn't part of her original plan. In an interview, she said, "I swore off TV. I was like, 'I'm only going to do movies.'" However, it looks like taking the chance to work in TV has really paid off for Debby.
6. She Wants To Play Strong Characters
When it comes to the types of roles she wants to play, Debby already has a clear idea. She says, "I like strong girls, obviously. I like girls with a little bit of fire in them, just because I have a fire in me and I'm not a good enough actor to pretend that I don't. I want to see and play a girl that is a lot of things at one time. Some of those things being conflicting things, some of those things [can be] opposite things, and both [can be] true."
7. She Loves To Cook
Acting isn't the only thing Debby enjoys. She's also a talented cook who loves to prepare meals for her friends and family. She has even been given the nickname "Master Chef" due to her love for cooking. One of her favorite things to make is a special pomodoro sauce.
8. She's Also A Director
Debby is a star in front of the camera, but she's also working on being a star behind it as well. She directed a few episodes of Jessie and has a natural talent for directing. As her career progresses, I think we'll see her do even more behind the scenes work.
9. Her Parents Are Her Support System
Staying humble and grounded is important, especially when you have a career that requires you to be in front of people constantly. Debby Ryan is lucky enough to have a strong support system in her family. She has a great relationship with her parents and relies heavily on their love and guidance.
10. Her Brother Inspired Her To Do Music
In 2010, Debby Ryan began a music career. She says her choice to make music was inspired by her brother who is a talented producer. He would casually ask her for her opinion when he was working on new projects, and she quickly fell in love with music and the creative process that goes into making it.