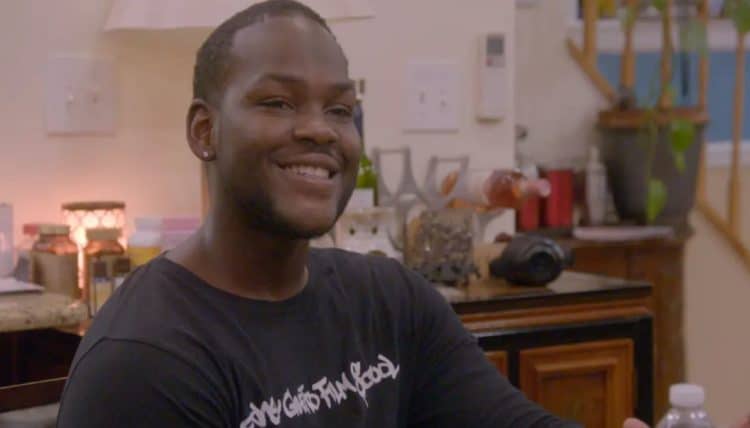 When most people think of deafness, the word disability is probably the first thing that comes to mind. However, Daequan Taylor and the rest of the cast of the new Netflix docuseries Deaf U are here to show the world that people with hearing impairments are just as able as anyone else. Daequan and the rest of the cast members attend a school in Washington D.C. called Gallaudet University. The college is known all over the world because it is the only school where everything is designed to accommodate hearing impaired students. During season one of Deaf U, Daequan helped show viewers just what makes Gallaudet so special. Continue reading for 10 things you didn't know about Daequan Taylor.
1. He's A Virginia Native
Daequan Taylor was born and raised in Hampton, Virginia. The area has been home to several notabile people including Weldon Irvine and Michael Vick. Although Daequan is proud of where he's from, things weren't always easy for him there. Gallaudet gave him the opportunity to move away from home, however, it's unclear whether or not he has returned to Hampton since graduating.
2. He's An Athlete
Sports have always been a big part of Daequan's life. He grew up playing football and was a standout player during his time at Kecoughtan High School. His skills on the field led to him being recruited by Gallaudet where he was a member of the football and track & field teams.
3. He's Not Very Active On Social Media
After Deaf U premiered, there were probably countless people who flocked to Instagram to catch a glimpse of what Daequan is up to these days. Although he does have an account on the platform, he isn't very active. In the last three years, he has only posted on Instagram 13 times. On the bright side, however, he recently made a Cameo account where fans can purchase personalized video shoutouts from him for just $5.
4. He Made A Very Controversial Statement
Daequan is already learning that you have to be careful what you say when you're in the public eye. During the show he made a comment saying "I have a dream that Black men will be with white women." As you can imagine, this statement rubbed a lot of people the wrong way. He has since apologized and said, "I really, really want to apologize and say I'm sorry to my Black community and everyone who I've offended by that statement," he said. "I know what we're doing now with Black Lives Matter and the way the world is now — it was the wrong time for that comment to be said and released for the world."
5. His 'Realness' Got Him The Opportunity To Join The Cast
When producers came to Gallaudet to begin the casting process, they interviewed several students to see who would be the best fit. Even though being on reality TV seems like an easy job, it's definitely not something everyone can do. Daequan says he was invited to join the cast because he was "so raw and real" during his interview with production.
6. He Wasn't Born Deaf
Unlike many of the other students you'll see on the show, Daequan wasn't born deaf. He lost his hearing when he was 6-years-old after suffering from a seizure that resulted in him breaking a bone in his ear. When the bone began to heal, it grew over his ear drum which resulted in hearing loss.
7. His Mother Passed Away
Daequan has had a lot of difficult moments throughout his life. In addition to losing his hearing at a young age, he suffered a tragic loss when his mother passed away when he was a teenager. In a recent Instagram post, he paid homage to his mother and said, "I love you with everything I love. Don't worry about anyone anymore. I got them. Please rest and continue to watch over me. Save a seat so I can tell you everything when I get up there."
8. He Learned Sign Language In College
Since Daequan wasn't born with any hearing impairments, he didn't grow up around the deaf community. Even after losing his hearing, he continued to communicate by speaking. He didn't start studying sign language until he became a student at Gallaudet and it took him two years to completely learn the language.
9. He Loves Bananas
When most people think of their favorite food, it's probably something a little on the unhealthy side that they don't get to eat often. However, in Daequan's case, it's the exact opposite. According to his page on the Gallaudet Athletics website, bananas are his favorite food.
10. He Tries To Stay Positive
Despite all of the things he's been through over the years, Daequan has never been the type of person who lets things keep him down for long. He likes to keep a positive mindset and spread positivity to others. Now that he is a reality TV star, he is hoping to use his platform to inspire people.