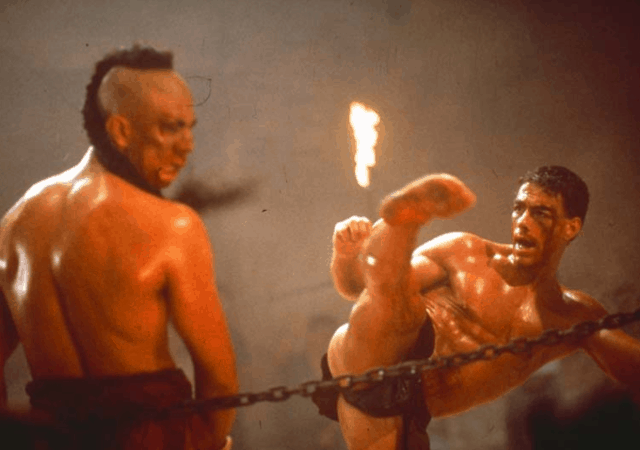 I think we're all well aware of the fact that far and away the best scene in the classic martial arts film Kickboxer starring Jean Claude Van Damme is the scene where Van Damme is inebriated and starts dancing with the ladies at a local bar. There's zero question that's the highlight of the film. There's one line I think I can impersonate in that scene. It's when he's drunk and says "Good stuff." But in the entire movie there's one scene I think I can nail down pretty well.
It's the scene in which Van Damme first finds out that his brother is paralyzed from the waste down because of a beat down he suffered from the film's villain Tong Po. It's in this scene that you see just how fabulous an actor Van Damme is. He cries and gets extremely upset swearing vengeance upon Tong Po.
It's right here where you see a Van Damme line that you can use at parties if you want. It's all of half a second but it's very solid.
My Impression
The Real Thing