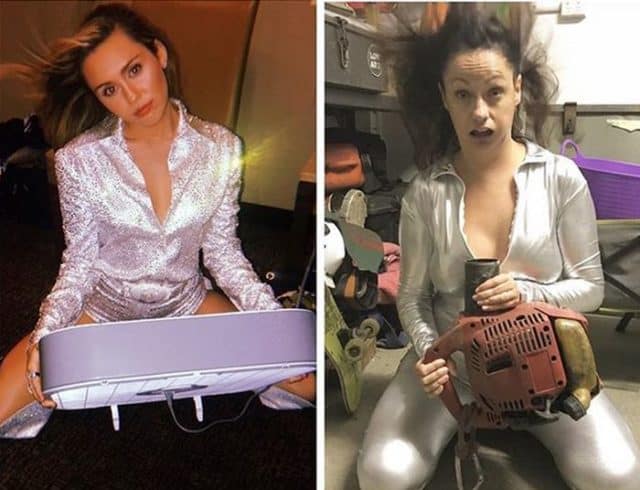 It'd be so easy to get mean and put every celebrity on this list on blast, but it's just as easy to laugh in good humor and point out the details of these funny Instagram recreations by Celeste Barber. With so many celebrities willing to show their eccentricities, whether they're labeled as such or not, it's not too hard to think that Celeste has a lot to work with. Obviously some of these photos are celebs just being themselves and possibly having fun, but there are those that you really have to look at twice and figure out just what in the world they were thinking. Miley with a fan looks fairly innocent, but Celeste probably though it would kick things up a notch to pose with a leaf blower, sans the attachment of course.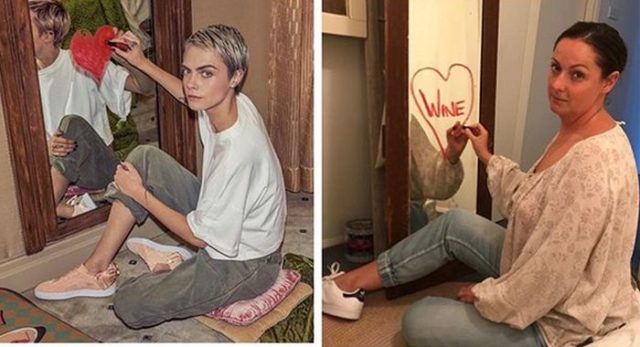 So some folks like to draw on their mirror. Hopefully it's hers. But Celeste kind of looks like she might be trying to get a message across to her hubby before she heads off to work. Maybe?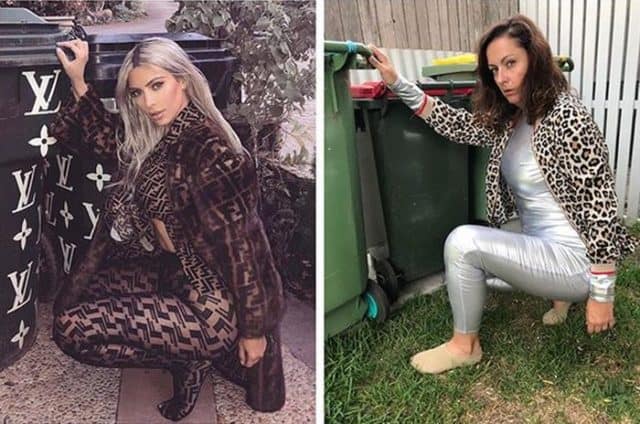 The Kardashians are a big target that people love to trash on but this kind of takes that idea to a new level as you can see Kim K. posing by what look like designer trash cans. I'd like to say that she might have dropped something but most of us would just bend over to pick something up off the ground. Celeste might have had a little too much fun with this one, but it's definitely funny.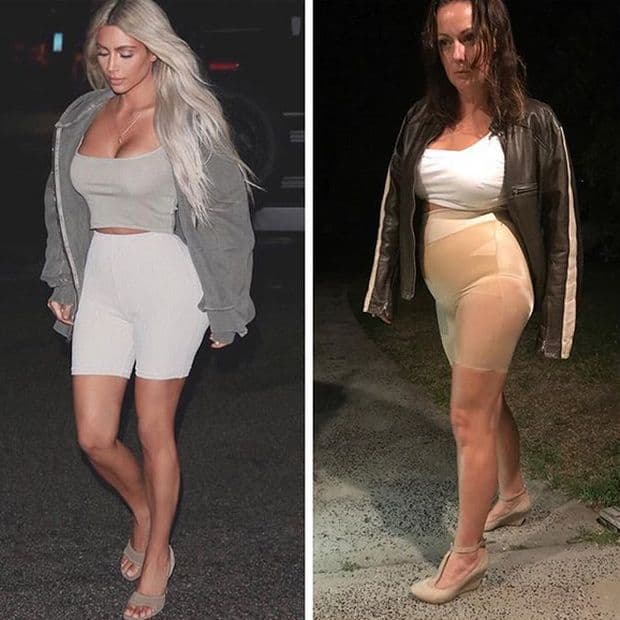 Maybe it's the lighting but it really looks like Celeste has a good deal more muscle on her legs than Kim does. Of course her midsection is a little poofier but it's kind of easy to believe that she can't afford a personal trainer as easily as Kim could. She still rocks the look pretty well.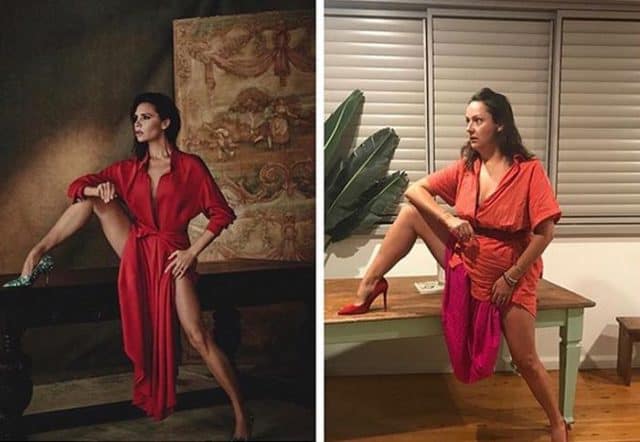 It's hard to know just why this pose would be considered sexy unless you happen to be working on a Fifty Shades movie, but Celeste certainly tries to replicate it. It's almost like she was trying to vault the table and got stuck when she planted her right foot.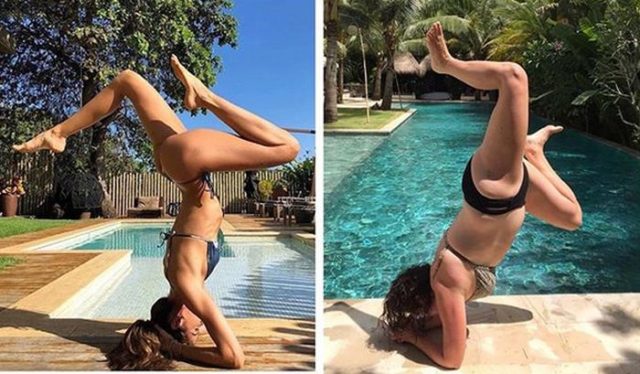 Something seems to indicate that the woman on the left is in perfect control while Celeste had to be using an extremely quick shot since she appears to be falling. That's a seriously strong core on the left and a body that could be extremely sore on the right.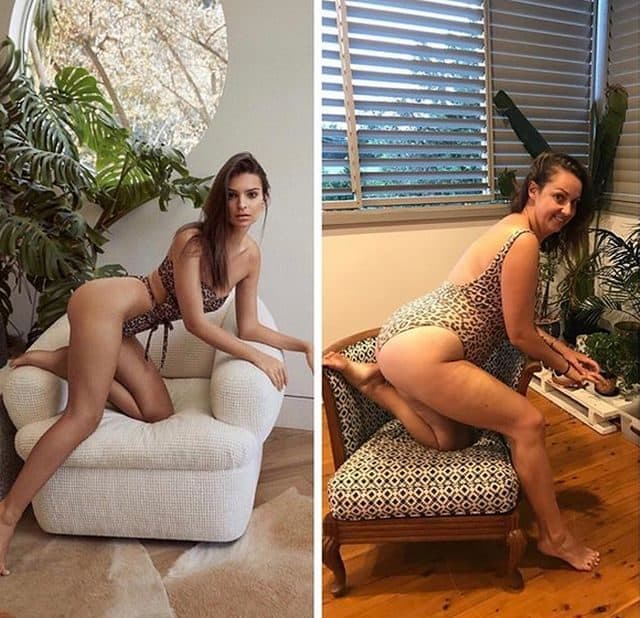 Wow, Celeste kind of blends into the chair while the lady on the left seems like she might fall off of it at any point.
Do you get the feeling that propping the jetski against something is about the only way that someone got either shot? Have you ever tried to pose on a jetski out in open water?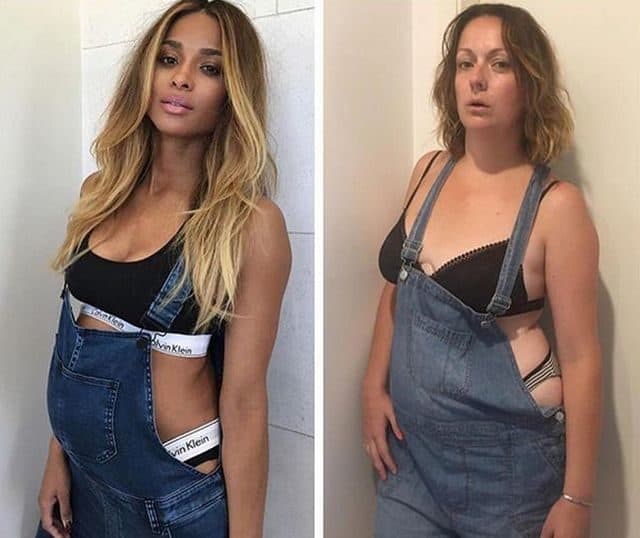 So the underwear on the outside look must be making a comeback because this is literally NOT the first time it's been seen.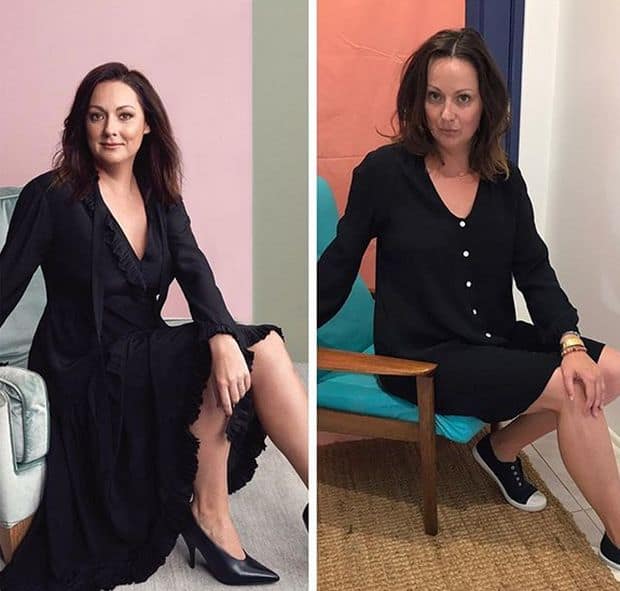 Now these are reasonable pictures, nothing too bad or too silly to notice about them Obviously Celeste went with comfort over style but that's great.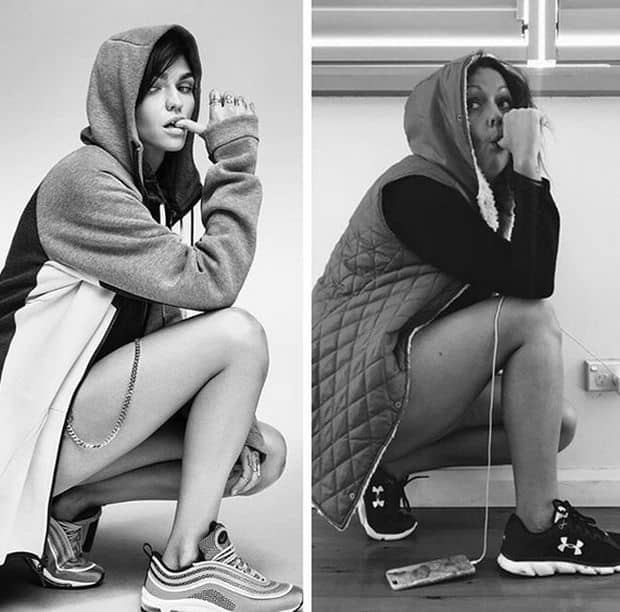 Some of the poses they use in modeling really don't make a lot of sense, as Celeste seems to be pointing out.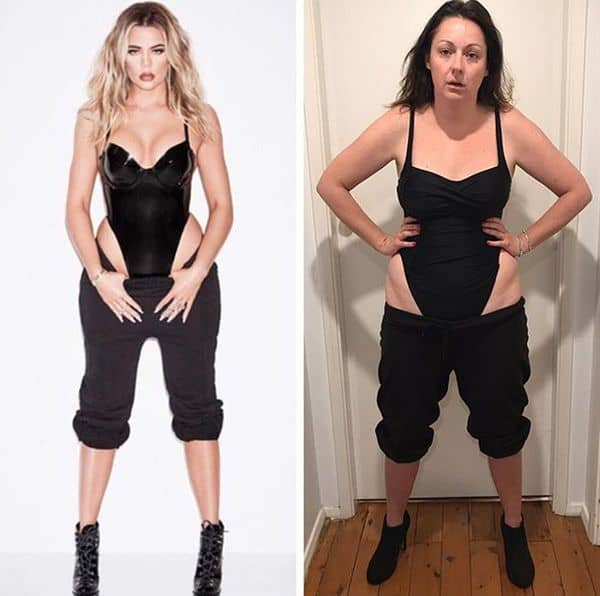 You can almost hear Celeste asking the cameraman, "What's the point of cutting out nearly a quarter of the outfit?".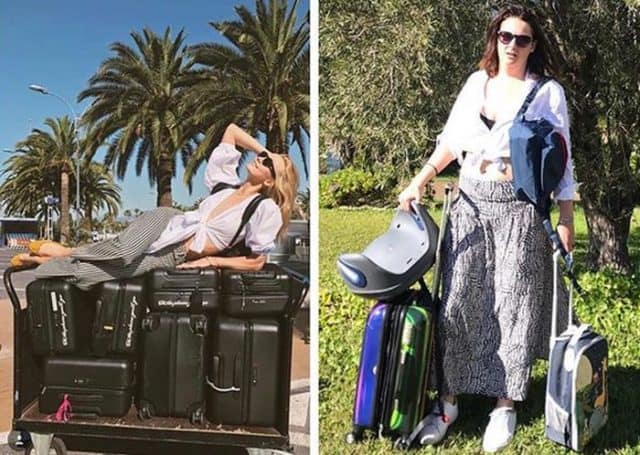 That is a great balancing act for someone that probably weighs just a little over a hundred pounds on the right, while Celeste is showing what a real balancing act is like when traveling with kids. It's basically fantasy vs. reality.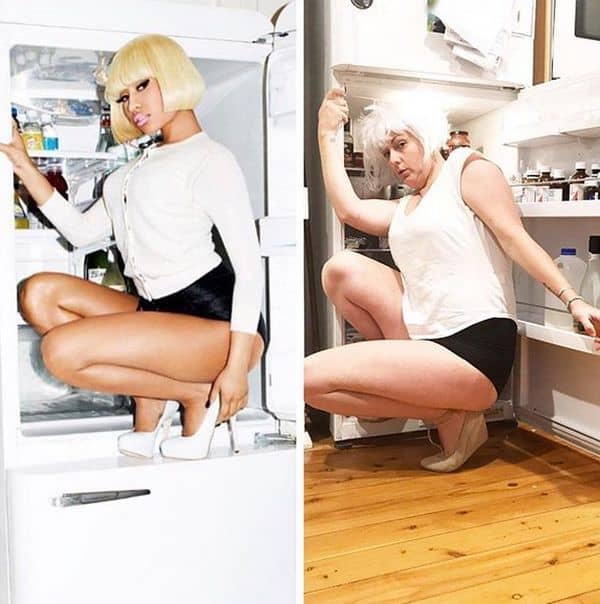 This is kind of like a before and after picture, right?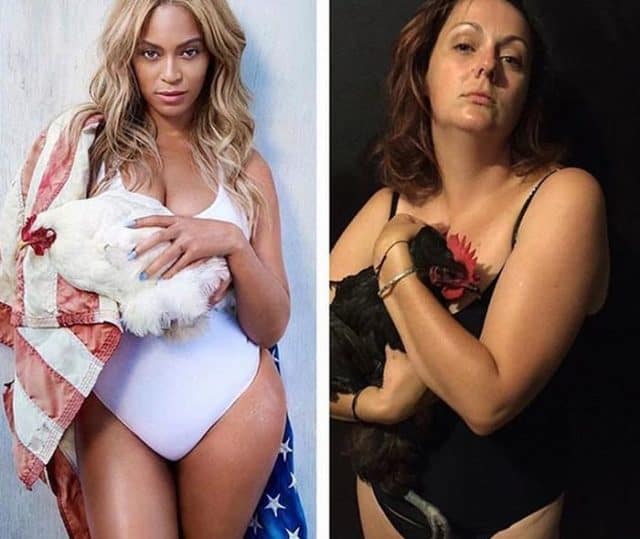 I guess I'll be the guy to ask: Why in the world is a woman wearing the American flag and holding a rooster considered to be a worthwhile photo?
Photos via Celeste Barber