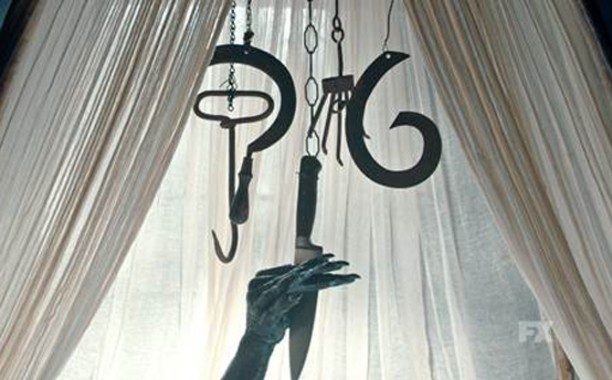 We know very little about the next season of American Horror Story, but it looks as if Ryan Murphy is finally ready to start pulling back the curtain on the show. Today, FX released three new (short) teasers for the untitled season on Snapchat, and star Lady Gaga tweeted them out afterward on her personal Twitter account.
Check out 3 new teasers of American Horror Story Season 6! pic.twitter.com/zsW25ujJj8

– Lady Gaga (@gagamonster96) July 27, 2016
The teasers still don't reveal the plot of the season, but the general feeling of unease and horror should satisfy fans until that announcement comes. Among the shots are a mysterious farmhouse, a woman's scream, and a demonic hand. We also see a subtle "666," but that could be more of a result of the teasers than anything else. However, many fans are expecting the season to follow the story of Michael, the presumed Antichrist-baby of season 1's Vivian Harmon. At the conclusion of Murder House, Michael was seen in a terrifying moment with his grandmother, Constance (played by former series lead Jessica Lange).
Will the show's highly anticipated sixth season follow on from the story (a popular theory, too, now that we know how deeply connected seasons of American Horror Story really are)? We have no idea. What we do know, though, is that American Horror Story will return on September 14 on FX.
All will be revealed soon.
What do you think about the new teasers for American Horror Story? What do you think the plot of the season will be? Let us know your thoughts in the comments down below!
[Photo Credit: FX]