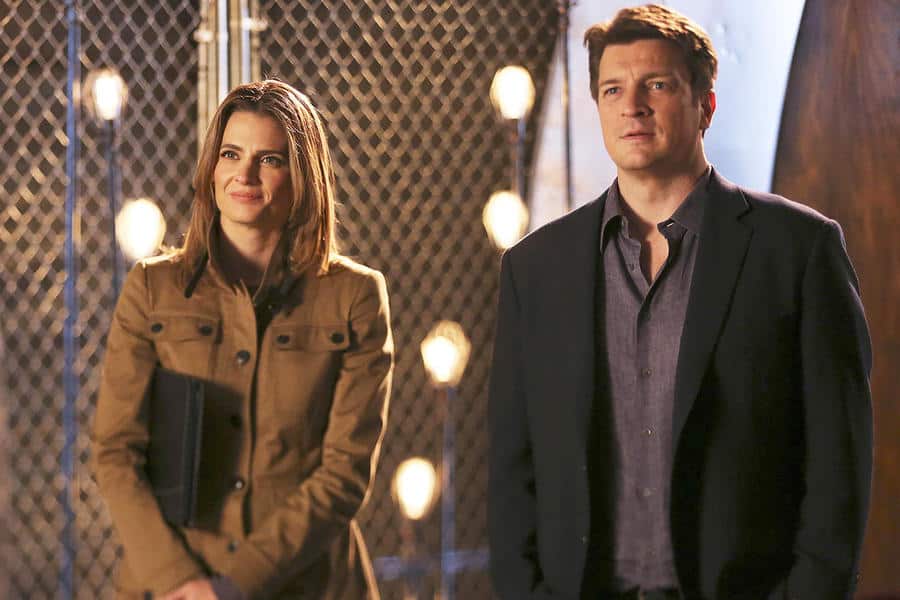 Castle made plenty of headlines recently when it was announced that stars Stana Katic and Tamala Jones would not be returning to the drama for season 9. Now the rest of the cast will also be leaving as ABC announced that it will be cancelling Castle after 8 season on the air.
The news may be surprising to fans as Nathan Fillion was in recent contract negotiations to return as Richard Castle without his leading lady Kate Beckett by his side. Rumors were that Fillion and Katic did not get along on set and that was why her dismissal from the series was announced a few weeks ago.
Over the last few seasons, Castle began to drop in the ratings, which is most likely the reason ABC did not decide to keep the crime-drama around for an additional season. The show recently averaged only a 1.1 same-day rating in the coveted 18-49 age demographic.
The final episode of Castle will air on May 16th. Two endings were shot in case the series would not be back for another year. The episode that was filmed to give a proper farewell to Castle, Beckett, and the rest of the gang will be the episode to air on Monday.
What was your favorite moment from Castle? Let us know in the comments section below.
Photo by: ABC