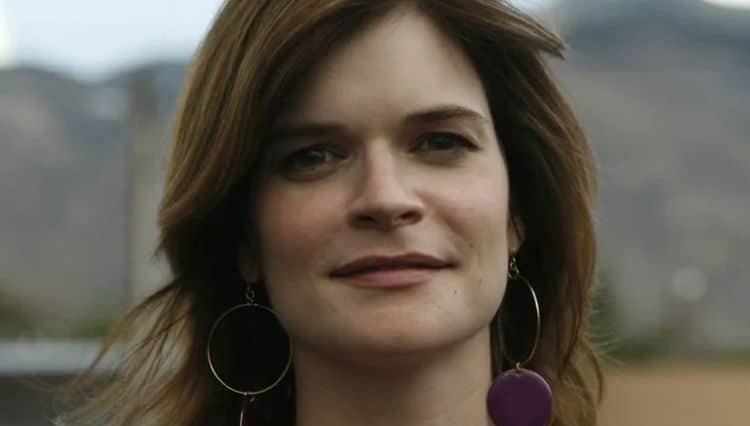 Betsy Brandt's acting resume is truly nothing short of impressive. Her career has spanned the course of four decades, and she's managed to stay consistent the entire time. Whether she's acting in a movie or a TV show, Betsy's level of skill and professionalism never go unnoticed. She is most famous for playing the role of Marie Schrader in the hit series Breaking Bad. Even though the show ended more than eight years ago, it will always have a special place in pop culture history. Since the show's end, Betsy has remained on our screens with various roles and she has even more things in the works. Keep reading for 10 things you didn't know about Betsy Brandt.
1. She Was Initially Interested In Directing
Betsy developed an interest in theatre when she was very young, but being in front of the camera wasn't always her main focus. Instead, her initial goal was to direct musicals. Once she started acting, however, she quickly realized that she truly love performing.
2. She Is A Michigan Native
Betsy was born and raised in Bay City, Michigan which is where she began her acting career. While she is very proud of her roots and the things Michigan taught her, she knew she would have to move in order to really grow her career. She eventually relocated to the Los Angeles area where she lives today.
3. She Is A Harvard Alum
Whether or not formal acting training is a necessity is a heavily debated topic in the acting world. Some people believe that natural talent and hard work are enough, while others think that training also an essential ingredient. Betsy appears to be in the second group, and her educational track record proves it. She earned a BFA in acting from University of Illinois at Urbana–Champaign and went on to earn an MFA from Harvard.
4. She Loves Nature
Hollywood is known for its glitz and glamour, but Betsy prefers the simpler side of life. When she has free time, she loves to spend as much of it as she can enjoying the beauty of the outdoors. She loves to do things like go horseback riding, hiking, swimming, and exploring.
5. She Was In Magic Mike
The 2012 film Magic Mike quickly became famous thanks to its shirtless male stars who spent the majority of the movie showing off their dance moves. Although Betsy wasn't one of the dancers in the movie, she did make an appearance with a role as a Banker.
6. She Hopes To Spread Positivity
Throughout her career Betsy has built a large following on social media, and she has used her platform to raise awareness to the things that are important to her. She is an advocate for human rights and has supported the fight to end racism and LGBT rights. She hopes that she can use her voice to spread kindness and compassion to anyone who sees her posts.
7. She Is A Proud Mom
Betsy isn't the type of celebrity who likes to share lots of details about her personal life, but we do know that is a very proud mother. She and her husband, Grady Olsen, have been married for more than 20 years and they have two children together – one son and one daughter.
8. She Hasn't Watched The Scene From Breaking Bad Where Hank Was Shot
Betsy spent five years as a cast member on Breaking Bad and has a lot of fond memories from her time on the show. One of the not-so-great moments, however, came when Hank's character was killed off the show. To this day, Betsy has shared that she is still unable to watch the scene where he dies. During an interview with Cinema Blend she said, "I still have not seen that scene, because I…just can't…watch them drag you. And I just can't…I just can't."
9. She Enjoys Cooking
Betsy's busy schedule probably doesn't leave her with much time to cook, but when she does get the chance to be in the kitchen she makes sure to take full advantage. She enjoys baking and often shares photos of her culinary creations with her followers on Instagram.
10. She Is Not A Big Purple Person In Real Life
Betsy's character on Breaking Bad was completely obsessed with the color purple and it was a major part of her wardobe. While Betsy loved this quirk about the character, she isn't walking around in real life rocking purple on a regular basis. During an interview with Rolling Stone she joked, "My house in my real life is a no-purple zone."