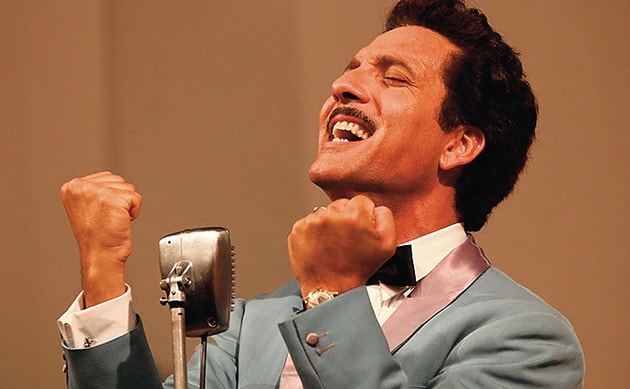 The song literally means "to fly" and it's been one of the more popular songs throughout the last several decades though it's not considered to be among the mass-marketed and more mainstream favorites. In truth this song is more comfortable among the classics that were sung by the likes of Dean Martin and several others, though it has been translated into the new generations and been given a new vibe without losing the classic feel of the song. Many people of this generation have no idea what this song is all about or that it even existed, but those that understand the true meaning of it know that it's one of the more powerful pieces ever produced. It's not pop by any means, but it is classic.
Here are just a few instances in which it's been used to great effect.
5. The Voice Australia
The Voice is a popular show throughout the world. And why not? It's already been established that America is not the only nation in which talent thrives. Australia, like the rest of the world, has shown that its citizens have just as much talent as anyone and are bound to show it eventually. But when this little girl starts belting out Volare you can see the judges are definitely impressed. Wouldn't you be?
4. To Rome With Love
To Rome With Love is a film that showcases four completely unrelated stories that take place in Rome and of course Volare is going to be involved. Anything Italian is by far going to be involved when a movie like this gets made and is bound to be one of the more prominent songs on the soundtrack. Each story carries it's own importance in the movie but the main idea is that anything and everything can happen in Rome.
3. Dancing with the Stars
This is a seriously jazzed up version of Volare but it seems to work. Watching the performance though it seems like there's a serious disconnect somewhere that keeps popping up, as though the dancers just can't get into complete sync with one another. It takes a lot of dancers months and even years to really get the feel of one another's movements, but asking them to do it in less time is kind difficult.
2. The Rum Diary
It's hard to see through the madness of the film but Kemp is actually seeking to find his voice as a journalist and must go through this tiring and headache-laden process of attempting to get his work in and published and sorting out his personal life through a series of misadventures that almost becomes the end of him more than once. Sometimes in order to fly you have to trudge through the mud for a while.
1. Mad Men
Welcome back to the tumultuous 1960's. Because one view of this strange alluring decade is never enough, Mad Men decided to bring you another. This is one of those shows that's really an acquired taste and doesn't seem suited for every viewer. But if you happen to like this type of show then it's perfect. Plus it's got a unique sense of style and panache that a lot of shows don't have.
Volare is definitely a song fit for more sophisticated shows and for those that enjoy the classics.
Save
Tell us what's wrong with this post? How could we improve it? :)
Let us improve this post!