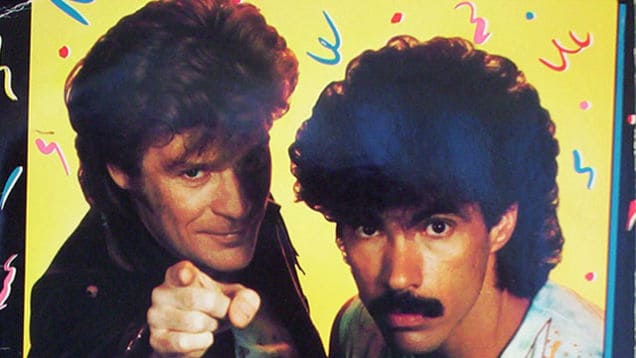 This memorable duo were responsible for some of the catchiest, most endearing songs from the 1980's that have continued to be used in film and TV for generations, and they're sound is still rocking it in film. Something about the tune You Make My Dreams is just so catchy that it can't help but be fit into a number of scenes that could definitely use a good, bouncing theme to kick them off. Even if the movie in particular doesn't seem to fit with the song in every scene, there are always those moments that call for this type of energy and are enhanced by it.
Here are some of the movies that Hall & Oates's sound managed to pep up just a little bit.
5. Stepbrothers
You might have seen this movie associated with Hall & Oates before, but that's largely because the song highlights a moment in which two mortal enemies, contain your laughter for a moment, become the best of friends. However ridiculous you might find it that two grown men would act like children the film simply works on a number of levels. Add to that the fact that the song just seems to kick off their friendship in a very vibrant and necessary way and Stepbrothers becomes the product of a misunderstood genius.
4. Middle Men
Jump on down the rabbit hole and welcome to the wide world of porn in the making. This film grows increasingly disturbing the deeper it goes, but eventually the lead character finds his way back to the light it seems. The song is used primarily as a vehicle to highlight the good times but goes away quickly when the shadows start creeping in. The one thing anyone has to realize about internet porn is that like any drug, it will hook the dealer was well as the user and pull them deeper and deeper no matter where it goes, until eventually everyone's stuck in the same rut.
3. Dumb and Dumberer: When Harry Met Lloyd
Well, it's not a match made in heaven, but is there such thing as a match made in dumb? It might have been the most popular film, well let's be honest it wasn't, but fans at least got to see how Harry and Lloyd became friends. The song once again is there to denote the best of times as the friends realize just how compatible they are and that, somehow, Lloyd is the dominant half of their duo. That's kind of a scary thought really.
2. I Love You To Death
Using the song in a film such as this seems kind of odd considering that it's a film about a woman that wants to kill her husband rather than divorce him for his infidelity. It still works considering that it's used primarily to show how he bounces around from one woman to another, seeming not to care that he's being unfaithful until he reaches the confessional. Some men have bigger than life sexual appetites, but most if not all men should realize that a woman scorned is about the last thing they'd want to worry about.
1. The Wedding Singer
This is about as perfect as it gets for this song. It's bouncy, it's light, and it accentuates the moment just right. Weddings are about the dress, the feeling of stepping into a new role in life, and of course, making dreams come true. Out of all the uses of this song this one nails it right on the head.
The right song can make a movie or it can just get lost. This track is used for a host of films and TV shows, but with some it fits better than others.
And of course:
500 Days of Summer
Save
Tell us what's wrong with this post? How could we improve it? :)
Let us improve this post!