"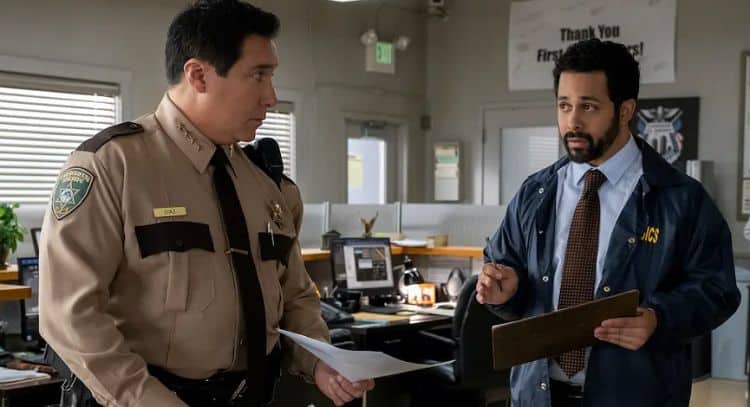 Benito Martinez definitely has one of the most recognizable faces in the acting world. Even if you don't know him by name, you've definitely seen him somewhere. After more than 30 years in the business, Benito has established himself as a talented and hard working actor. He's made dozens of on screen appearances over the years and has become most well-known for his portrayal of law enforcement and legal professionals. Viewers may remember him best from his appearances on The Shield, Sons of Anarchy, and House of Cards. Most recently, he was cast as Sheriff Diaz in the final season of 13 Reasons Why. Keep reading for 10 things you didn't know about Benito Martinez.
1. He's Voiced Several Video Games
One of the best ways to have a strong career in the entertainment industry is to be versatile. On top of his on screen work, Benito has also had a pretty successful career as a voice actor. He has had voice roles in several popular video game franchises including Metal Gear and Call of Duty.
2. He Studied Acting In London
Acting definitely comes natural to Benito, but he also has plenty of professional training. He attended the London Academy of Music and Dramatic Art which is famous for being the oldest acting school in the United Kingdom. Some of the school's most notable alumni include Kim Cattrall, Donald Sutherland, and Chiwetel Ejiofor.
3. He Went To High School With Anthony Anderson
Benito Martinez and Anthony Anderson attended high school together at Hollywood High School Performing Arts Center. Anthony Anderson is best-known for his roles on shocks like Blackish and Law & Order. Martinez and Anderson also got the chance to work together on The Shield.
4. He Isn't The First Person In His Family To Be Involved In Acting
Thanks to his mother, Benito has been around acting for most of his life. When he was a kid, his mother started a local theater company. He described the company as "fun and very community oriented" and says that everyone in the family participated as some point.
5. He Has Theater Experience
Benito is a natural in front of the camera, but he's also a natural on the stage as well. He has done quite a bit of stage work throughout his career and "toured the U.S. for ten years doing a one person show for colleges that talked about inclusiveness and community building".
6. He Loves Inspiring Young People
Benito understands the amount of hard work and dedication it takes to make it as an actor. He hopes that he can use his platform to share this information with the next generation of people who are looking to pursue acting careers. He says that loves inspiring young people and hopes that he can help them on the path to chasing their dreams.
7. He'd Love To Play Basketball With Barack Obama
Even though he's a celebrity himself, there are still a few stars he'd like to meet. Benito would love to get the chance to play a game of basketball with former president, Barack Obama. He also adds that he would love to work with the legendary Meryl Streep.
8. His Relationship With His Father Influenced A Detail Of His Character In American Crime
When Benito played Luis Salazar on American Crime, he would relate to the character in several ways. Like Salazar, Benito's father had also been a mechanic. However, despite working with his hands, Benito's father had one rule: " you can't ever have oil underneath your fingernails." So when producers attempted to have Luis Salazar's hands covered in grease, Benito insisted that his hands be clean. Benito recalls, "They [producers] were like, 'well, you're a mechanic!', and I'd respond 'yep, so was my dad!, and the rule was you don't have to have oil all over your hands!'"
9. Acting Wasn't His First Passion
Even though he grew up around his mother's theater company, he didn't have much of an interest in acting. Instead, he was more interested in music and sports and enjoyed helping his father with his mariachi band. However, during his teenage years, he really began to fall in love with acting.
10. He's From New Mexico
Benito Martinez was born and raised in Albuquerque, New Mexico. He and his family relocated to Los Angeles after he was accepted to Hollywood High School Performing Arts Magnet. Benito says the move to L.A. completely changed the trajectory of his life.
Tell us what's wrong with this post? How could we improve it? :)
Let us improve this post!