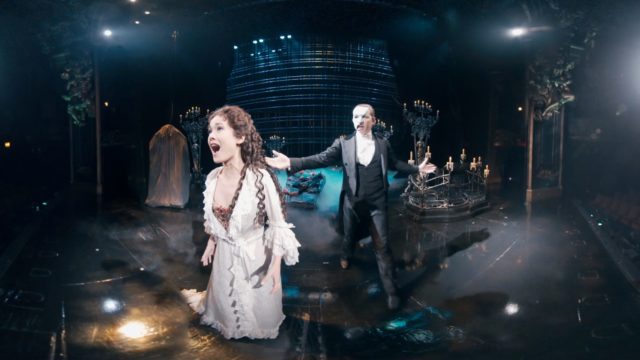 I wonder if Gaston Leroux, you know, the guy that wrote the story, would be interested to know what's being done with this particular part of his tale? He might wonder what in the world a beatbox version is to start with, and then why it looks like the young on the right is spitting during the rendition of the song. Of course different time different sensibilities and all that, but this is seriously something else. I didn't say it was good, but I didn't say it was bad. It was something else.
Whether you sing professionally or in a high school or college choir there's a good chance that you've had this song come across your instructor's desk a time or two and have probably had to sing it at least once. If so then you're among the many that know just how picky conductors can be when attempting to create a masterful performance using this music and how red-faced some of them can get when you skip around with the beats. If any of them heard this however I think they would at least listen, and the only a certain number of them would criticize.
The pair harmonize quite nicely to be honest and despite my own view of beatboxing, I'm not a huge fan but it's an interesting skill, I think this clip was pretty well done. I kind of wonder just how long it took him to really get the rhythm and the beats down so that he would compliment her voice and not overpower or drown her out in any way. Of course that doesn't seem all that possible since she can hit some pretty high and loud notes with accuracy and spot on precision. There's something about a duo performance that works so well that's really inspiring in a way. Essentially it's two people working towards a common goal no matter what it is and reaching it without any serious conflict while enriching each other's lives in a very meaningful way.
Call that sappy or whatever but music is a perfect medium in which people can work together since it can come up with a compromise in so many different ways where the life that sits outside it and all around it can't ever seem to no matter how much people try. Music is one of the great equalizers of the world since almost anyone can just fall into it without any overt controversy and can experience a feeling within the notes that is somewhat transcendent and very emotional.
What does that have to do with the clip below? Have you ever listened to the Phantom of the Opera? The entire musical is powerful in a way that pulls at the soul and reminds you of deep, despairing loss while still keeping you on the edge of hope until things finally start to come crashing down around you. It's a stunning work of art that has been done in many different ways and always carries some hint of emotional affect that you'd have to be heartless to miss.
Check it out!Phantom Of The Opera Beatbox with Edyta Krzemień Tag and share for that last high note!Video: Hi5films

Posted by Dharni on Tuesday, September 19, 2017
Save